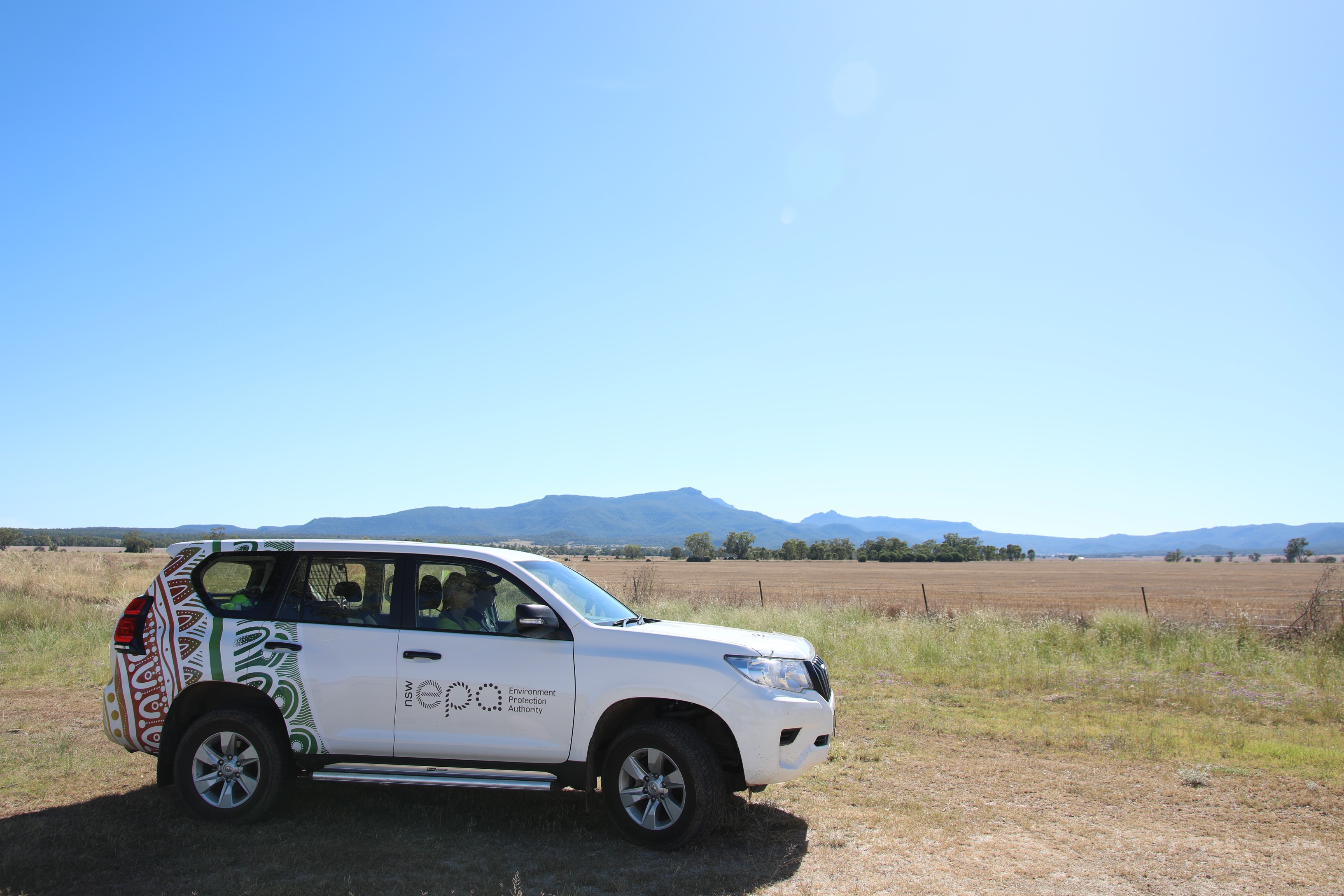 Farmers and pesticide users in Carrathool, Griffith, Murrumbidgee and Leeton this week may receive a visit from the NSW Environment Protection Authority (EPA) as part of a targeted education and compliance campaign aimed at proper pesticide use.
NSW EPA Executive Director of Regulatory Operations, Carmen Dwyer said EPA officers are keen to discuss with farmers some of the challenges around spraying.
"The impacts of spray-drift on the farming community and environment are devastating, costing millions and damaging crops and our natural environment," Ms Dwyer said.
"We're visiting major cropping areas and reminding them that they need to always be taking appropriate precautions to prevent potential impacts to their neighbour or community.
"Every landholder has a responsibility to ensure they're up to date on pesticide management and doing what they can do stop the drift."
EPA officers will be reviewing spraying practices, pesticide storage and record-keeping practices. Landholders will be provided with educational handouts, including a pesticide record sheet and 'how to report' business cards.
A total of 47 advisory letters have been sent to farmers and crop-sprayers following the Northwest Slopes campaign and letters are also being sent following the Macquarie Valley visit.
Ms Dwyer said we understand access to pesticides, herbicides and insecticides are important to help with farm management but is asking everyone to follow the letter of the law and use these chemicals responsibly.
"These inspections are part of a compliance campaign the EPA is running across NSW, targeting agricultural areas with high rates of pesticide use including the Macquarie Valley and Northwest Slopes areas.
"We are working closely with peak industry bodies, landholders and agronomists to better understand the impacts, challenges and factors that led to an increase in spray drift events this season.
"We have also launched a new series of videos to help communities understand the risks of spray drift and best practice management. We encourage everyone in regional NSW to share these videos."
NSW Farmers Agricultural Science Chair, Alan Brown who features in some of the videos said it was important for everyone to do the right thing when spraying.
"Farmers live and work in our environment and have a responsibility to do the right thing when it comes to chemical use," Mr Brown said.
"If you follow the rules and know what to look out for, you can prevent spray drift and avoid problems both for you and your neighbours."
The pesticides compliance campaign will be taking place on Tuesday 23 and Wednesday 24 May 2023.
Those found to have wilfully or negligently caused damage, harm or injury through pesticide misuse can face fines of up to $120,000, and $250,000 for a company under the Pesticides Act 1999.
For more information, go to: https://www.epa.nsw.gov.au/avoid-spray-drift
Contact details:
24hour Media Line (02) 9995 6415 | www.epa.nsw.gov.au
For media requests email publicaffairssection@epa.nsw.gov.au | Follow us on Facebook, LinkedIn & Twitter
Report pollution and environmental incidents to Environment Line 131 555
Sign up to the EPA's newsletter, EPA Connect by clicking here.