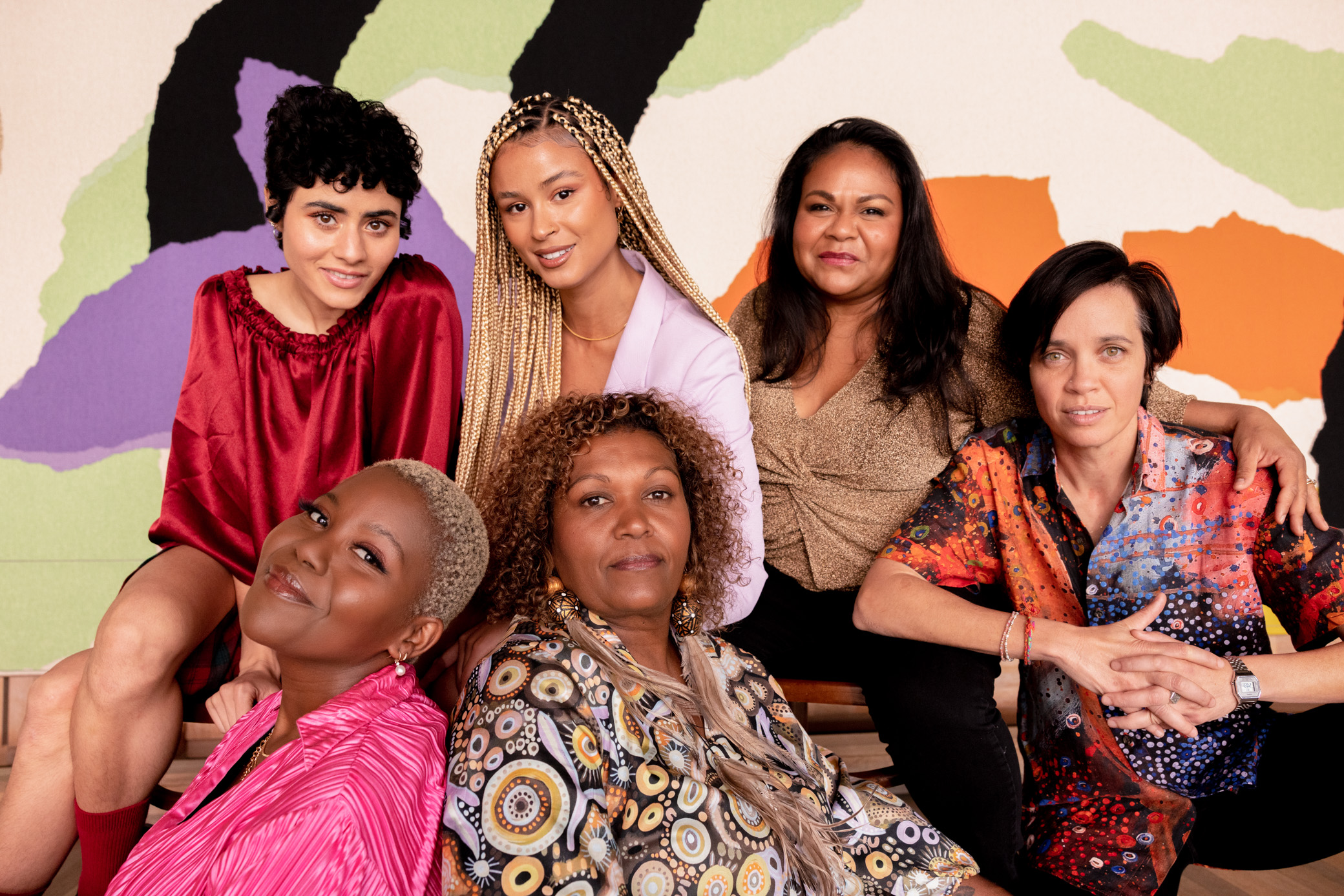 Six powerful and proud voices to deliver 32 songs in 'Aretha - A Love Letter to The Queen Of Soul'
With an impressive list of personal achievements across the theatrical, musical, and wider entertainment industries the cast of Aretha - A Love Letter to the Queen of Soul is bringing unmatched vocal power to Sydney, Brisbane and Melbourne in this unique and culturally iconic production.
Aretha - A Love Letter to the Queen of Soul invites you to be immersed in the culture within the sound through a melting pot of storytelling and song, exploring the unrivalled impact of Aretha Franklin on the musical landscape, and bringing to the forefront her drive to push boundaries while exploring what it is to be a person of colour.
The startling dichotomy between public success and personal struggle is explored by this powerful group of talented performers, who all personally identify with aspects of the Queen of Souls own journey.
Says Jada Alberts, narrator/director of Aretha - A Love Letter to the Queen of Soul, "Aretha Franklin was arguably the most accomplished and sublime soul vocalist in the history of pop music. I am thrilled to direct this astonishing line up of Australian vocalists as they interpret some of the most iconic songs of the 20th century in their own unique way, paying respect to a woman who has influenced all of us."
Alberts will deliver the storytelling narrative that weaves the colourful tapestry of production, drawing from a mix of Ms Franklin's personal truths and that of her community during the expanse of her career. From her roots in gospel and how this informed both her spirituality and art, to her place as a modern icon impressing upon people the power of authenticity and unapologetic personal strength.
Ethereal modern muse, Montaigne (currently the lead image at the Archibald Prize in Sydney), speaks to their respect for the Queen of Soul who is an example of 'what I want to be as a performer, which is someone that works really hard to be really good', while highly celebrated, ARIA-nominated, award-winning Indigenous singer and songwriter Emma Donovan reflects that '(Aretha) inspired me to be unapologetic about anything that I write.'
Aretha - A Love Letter to the Queen of Soul is a true moment in time for the Australian theatrical season and one that will resonate with you long after the last high note has been hit.
About Aretha - A Love Letter to the Queen of Soul
Aretha Franklin is one of the most influential voices in the history of pop music. Through storytelling and soul, discover more about the woman behind the voice. Travel through time from her early gospel roots and rise to fame, to her legendary hits and lasting impact on music.
From 'Respect' to 'Natural Woman', Aretha Franklin's timeless classics have become an essential part of musical history. Triumphantly sitting at the pinnacle of the musical pantheon, her life was also shrouded in pain, depression, struggles and hardship. Celebrate the life of a woman who broke down barriers and paved the way for generations to come. The spirit and fire behind her voice earned her many accolades, including 18 Grammy awards, over 75 million records sold, and the number one place on Rolling Stone's 'Greatest Singers of All Time'. Her expressive voice connected with audiences – and together they shared heartbreak, longing, and love. An incredible evening of entertainment, this production will chart not only the music but the ups and downs of an extraordinary career. It's time to dance, celebrate and show a little respect.
About the featured artists
Show Details
Sydney
Sydney Opera House
17 & 18 June 2023
Tickets: https://www.sydneyoperahouse.com/contemporary-music/aretha
Brisbane
QPAC
20 & 21 June 2023
Tickets: https://www.qtix.com.au/whats-on/2023/aretha-love-letter-to-the-queen-of-soul/
Melbourne
Hamer Hall
2 July 2023
Tickets: https://www.artscentremelbourne.com.au/whats-on/2023/contemporary-music/aretha
Creative Assets
Group Images: Portrait Landscape
Show Image: DIgital Portrait
All images credited to Cybele Malinowski
or email kath@kathrose.com
Contact details:
CONTACT: Kath Rose 0416 291 493