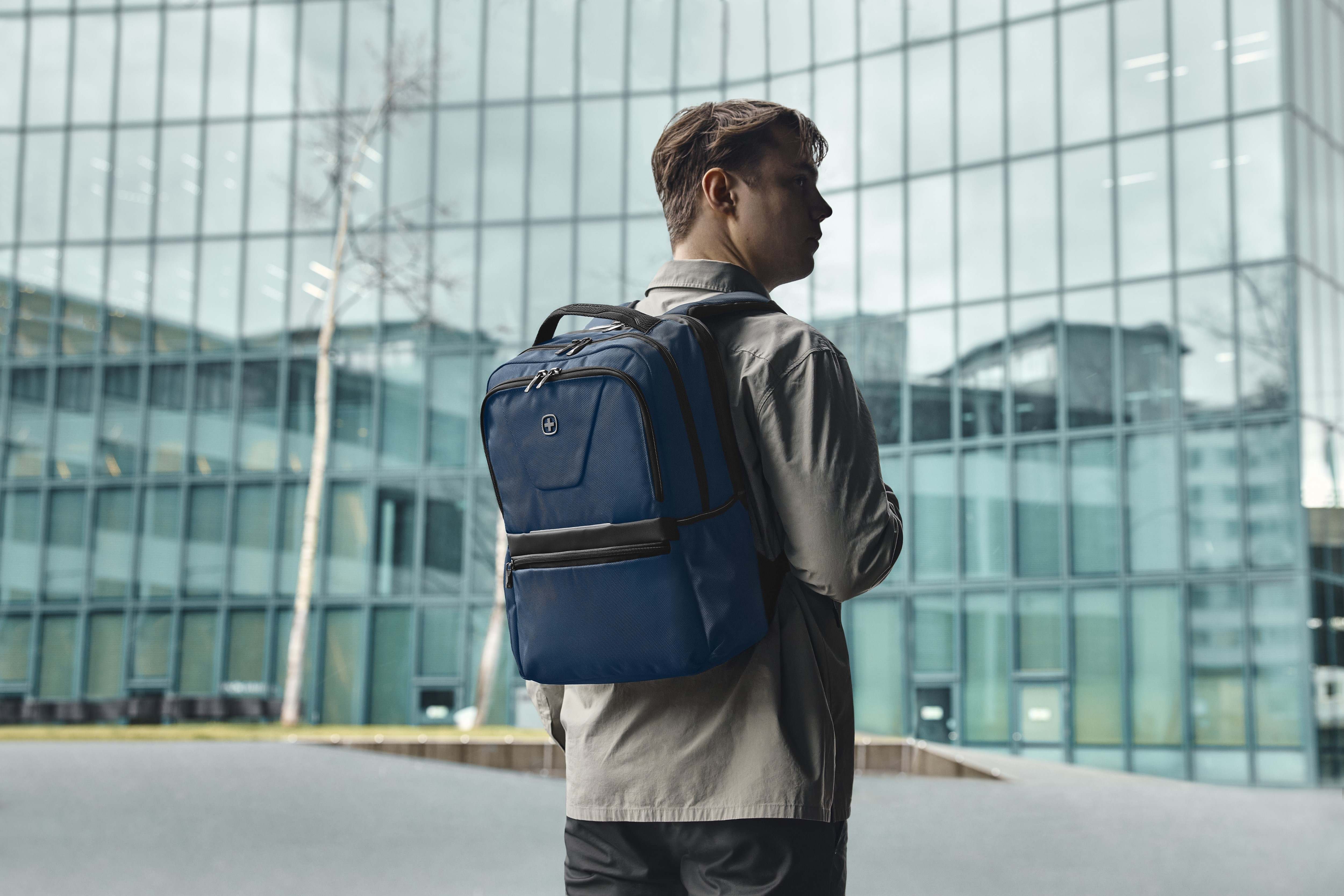 Wenger has launched a brand-new backpack range, XE Collection, which is an absolute go-to for working professionals who are out and about. The collection is well thought-out in every detail to ensure you have everything to ace your day. Whether commuting to work every day or travelling across the world while 'working from home', the new XE Collection has your back (quite literally!).
Sydney, NSW: The Wenger XE Collection exudes both style and practicality. Its exterior is crafted from recycled PET bottles, while the interior is specifically designed to accommodate all your tech gear. With 5 different bags to choose from, you can find the perfect fit for your laptop and all your work essentials. The collection also features pockets for your tablet, keyboard, power cords, business cards, and keys, helping you stay organized throughout the day. Best of all, the XE collection is made from 80-90% recycled polyester, making it an eco-friendly choice for the environmentally conscious.
With its airflow back padding and cushioned shoulder straps that can be adjusted to your liking, this backpack is designed to provide comfort while carrying your belongings. Aside from the spacious main compartment, it also features a side pocket where you can keep your water bottle and umbrella. Moreover, its water-resistant back compartment and soft grip padded handle guarantee hassle-free travel.
To top it all off, the XE Collection's Resist, Professional, and Extent models are equipped with a discreet security pocket and a trolley strap that easily slides over wheeled luggage, making travel with multiple bags a breeze. Whether commuting or presenting in the boardroom, the XE Collection is sure to impress.
FEATURES AND FUNCTIONALITY
Sustainable

: 100% of the outer fabric is made from recycled PET Bottles.

Storing Electronics

: Padded compartment for laptop, and dedicated pockets for tablet and keyboard.

Essentials organizer

: Keeps power cords, chargers, keys, and business cards neat and accessible.

Comfort

: Air-flow back padding and adjustable shock-absorbing shoulder straps.

Accessibility

: Pass-thru trolley strap over wheeled-luggage handles and soft-grip padded handle for easy carrying.

Spacious

: Spacious main compartment with pockets for water bottle or umbrella.

Warranty

: 5 years warranty against manufacturer's defect.
PRICES AND AVAILABILITY
The XE Collection will be available in July on https://wenger.com.au/
XE Tryal- $110

15.6" Laptop Backpack with Tablet Pocket

XE Ryde- $119

16" Laptop Backpack with Tablet Pocket

XE Resist- $129

16" Laptop Backpack with Tablet Pocket

XE Professional-$139

15.6" Laptop Backpack with Tablet Pocket

XE Extent- $159

17" Laptop Backpack with Tablet Pocket
IMAGES
Please download the images here.
About us:
ABOUT WENGER
Dynamic, contemporary and at home in the world's cities – but always with its traditional Swiss roots in mind. In 2023, the Wenger brand celebrates 130 years in business and can look back on an eventful history. Founded near Delémont in the canton of Jura in 1893, the company was – along with Victorinox – one of the two exclusive manufacturers of the world-famous Swiss army knife. Today, the brand, which has been owned by Victorinox since 2005, produces and distributes watches and luggage for business and private travellers. Wenger's products are reliable, functional, and well-designed, and they capture the spirit of the times. They are designed for people who travel a lot and therefore want to count on a Swiss brand.
Wenger Travel Gear
This is the ideal companion for anyone who travels professionally or in their free time, has an active lifestyle and therefore values style and reliability. Whether a business trolley, laptop bag, shoulder or sports bag, suitcase, or backpack – every piece of Wenger travel gear is characterised by well-designed functionality, the highest-quality materials as well as refined details such as waterproof floors, security compartments or scratch-proof lining. The robust but light design with perfect upholstery, powerful, multidirectional rollers, safe grips and straps as well as stable telescopic systems ensures the greatest comfort and meets the needs of even the most demanding cosmopolitan travellers.
Contact details:
Arushi Mehra
PR Officer
T: +61 2 9482 6625
E: ArushiM@sheldonandhammond.com.au
Sheldon and Hammond
24 Salisbury Road, Asquith NSW 2077