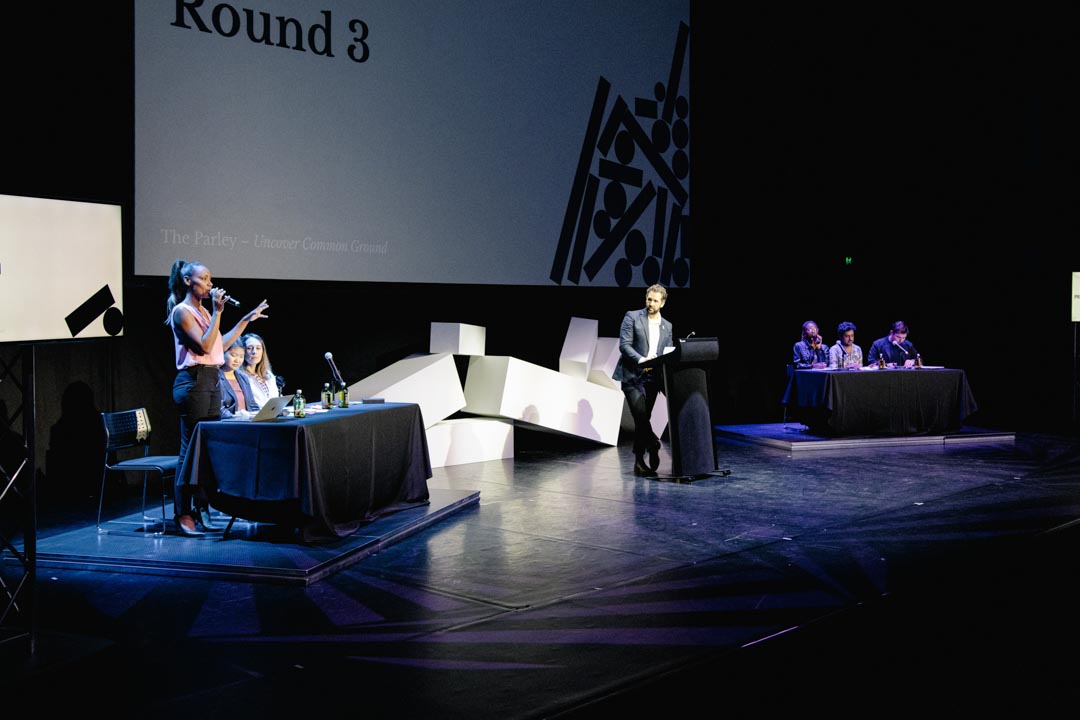 "Local anti-hate non-profit set to host a fiery public debate, at the iconic Brisbane Powerhouse, to answer the question - "Should Cancel Culture be cancelled?"

spur:org, the multi-award winning charitable mental health organisation, is excited to announce the second edition of The Parley, a series of public debate events intended to dissect the inflammatory, culture warring conversations we see online, in a nuanced, harm-free, and entertaining setting.
Following the success of the first debate held earlier this year on the topic of "Is a woke internet a better internet?", The Parley is proud to present its second public debate event, "Should Cancel Culture be cancelled?". The debate will take place on July 13, 2023, at the Brisbane Powerhouse's Underground Theatre. Two debate teams from diverse backgrounds will explore the merits and drawbacks of cancel culture.
As a part of spur:org's groundbreaking anti-hate project The Museum of Sticks & Stones, The Parley aims to fill the void in contemporary discourse, which often lacks opportunities for deep exploration and understanding of other perspectives without the use of hateful or harmful communication.
The Museum of Sticks & Stones project lead Trisha Rwagaju said, "After a year long study on online hate and harm with the Australian public, we were really intrigued by how many people commented on the lack of opportunities there are to have a healthy debate about difficult topics. We think creating a space to talk about these topics - that don't devolve into individuals simply attacking one another is key to rebuilding our sense of personal sympathy/empathy".
The debate night will be moderated by William Smith-Stubbs, co-founder of spur:org, who has had his fair share of diving into intriguing and juicy conversations, as an Obama Foundation Asia-Pacific Leader, Davos speaker, Digital Brisbane Ambassador to Berlin, and recently named a 2023 Fellow by the Washington based non-profit Global Good Fund.

"The Parley debate is one of our initiatives to create a more human internet, one that fosters empathy, understanding, and respectful dialogue for those on the other side of our screens." said Smith-Stubbs.
Smith-Stubbs added, "We're not looking for people to necessarily agree with one another, but rather for us all to build our collective capacity to listen and understand another's point of view. We believe it's going to be very difficult to solve some of the big challenges facing society without that ability".
Audience members are encouraged to be curious about different viewpoints and uncover common ground. As The Parley is an effort to showcase how different viewpoints can be debated and understood, discussing and sharing ideas without resorting to harmful or attacking discourse is one of the core tenants of the debate series and Sticks & Stones project at large. Join The Museum of Sticks & Stones at the Brisbane Powerhouse for an evening of enlightening discussion, lively debate, and community-building.
Tickets for The Parley are available for purchase now: https://premier.ticketek.com.au/shows/show.aspx?sh=BPHPARLE23
For more information about spur:org and The Museum of Sticks & Stones, please visit https://www.wearespur.com/org/sticksandstones/home.

About us:
About spur:org
spur:org is a multi-award-winning, charitable organisation that aims to make it an easier option for people to take positive action to improve mental health.
spur: produces innovative programs and campaigns based on behaviour change and to improve access to resources. Through their commercial arm, spur:, they work with others to create a world that is fair, sustainable, and well.

org.wearespur.com
About the project
Sticks & Stones is a flagship anti-hate project created by spur:org to reduce harm online, and help foster a more human internet through participatory research, co-design, and innovation.

https://www.wearespur.com/org/sticksandstones/home
Contact details:
Trisha Rwagaju,
Project Lead
E: trisha@wearespur.com

William Smith-Stubbs
spur:org · Chief Executive Officer
E: will@wearespur.com