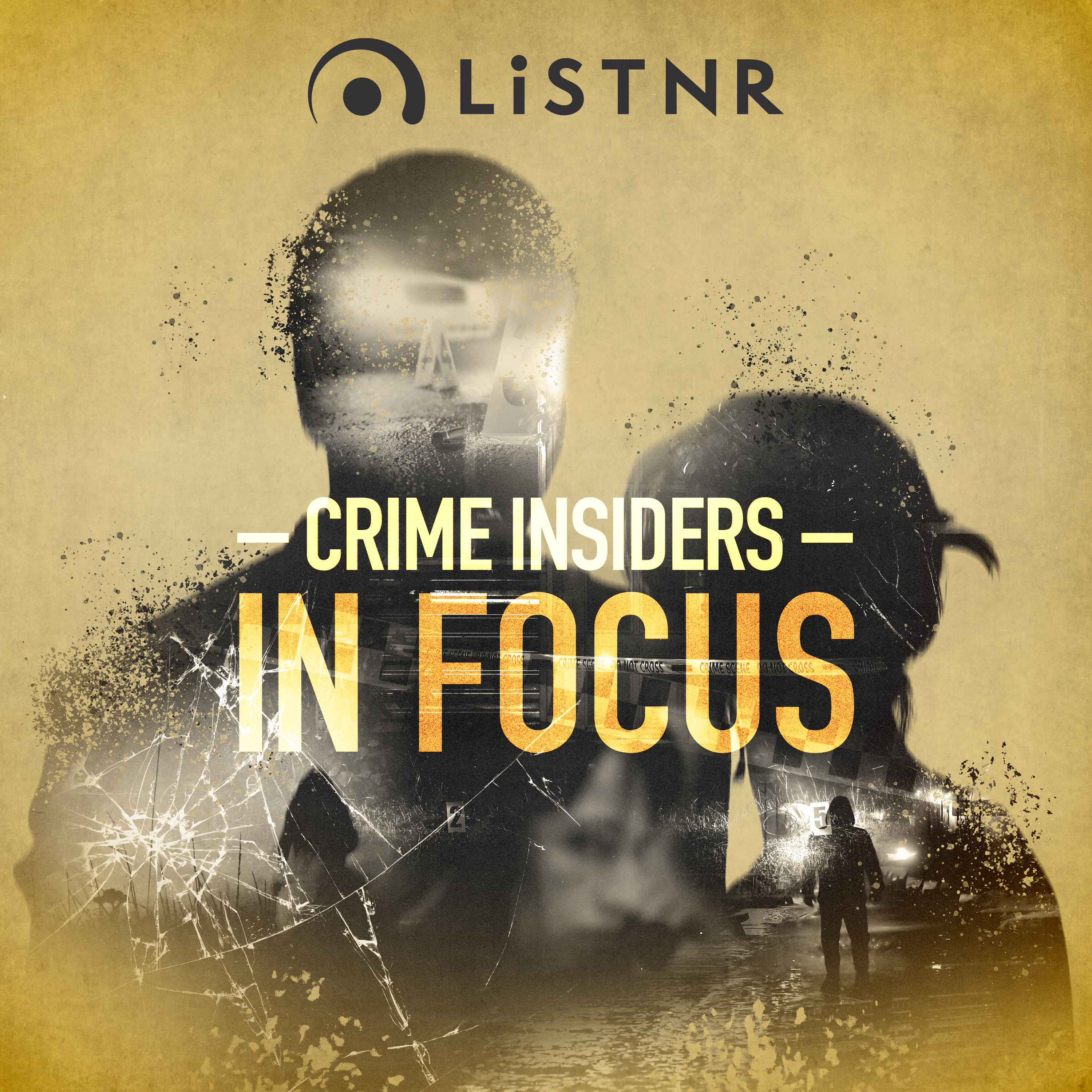 From the dark secrets behind The Wizard of Oz movie, to The Great Qantas Hoax, the Lululemon murder, and how an Aussie bloke glitched $1.6million from the bank – here's the 12 crime podcasts to binge this Winter on LiSTNR!
Winter listening is sorted! Here's the LiSTNR Winter Dozen – 12 bingeworthy crime podcasts you need to keep the cold at bay, so charge your device and listen here.
In each podcast hosts lay out the facts, and try reveal to the listener the where investigations sit, or how these crimes happened – from the shooting of Melbourne's infamous 'vampire gigolo', to investigating if the murderous claims by infamous Mark Brandon "Chopper" were true, to the dark secrets behind the filming of The Wizard of Oz, the real story behind the Bethesda Lululemon Athletica store attack, and how Aussie bloke Dan Saunders was able to withdraw a whopping $1.6 million dollars when he found a glitch with his ATM card.
The Children In The Pictures
The story you weren't allowed to hear is finally out in the open. Australian documentary-maker Akhim Dev follows the Queensland Police investigation of a notorious child exploitation website. This powerful eight-part series is an examination into how child abuse has become endemic online, and what we can all do to fight it. It's a challenging and tough listen, but it's also the podcast everyone needs to hear to understand the scale and prevalence of this type of crime. Listen.
Crime Insiders In Focus: Trials of the Vampire
In 2003, Melbourne's infamous 'vampire gigolo', Shane Chartres-Abbott, was shot down on his way to court to go on trial for an alleged rape. Both his death and trial seemed suspicious so investigative journalist Adam Shand decided to look into it in this podcast. Listen to the events that led to so-called 'trials of the vampire'. Listen.
My Favorite Murder: Emotional Money Booth
In the 1940s and 50s, forensic scientist Frances Glessner Lee revolutionised the way criminal investigations were studied. Hear the fascinating details of how she created intricate dollhouse-sized crime scenes to help train police officers to solve crimes. Listen.
Crime Insiders In Focus: The Real Chopper
The infamous Mark Brandon "Chopper" Read confessed to a number of horrific crimes, but how much of it was true? And why would he lie? Get the inside story from Chopper's first manager in this two-part episode of Crime Insiders: In Focus Listen.
Generation Why: Royal Family Massacre
Nepal's Royal Family is gunned down by one of their own during a reunion party. Why and what happened? Listen.
Crime Insiders In Focus: The Great Qantas Hoax
In 1971, "Mr Brown" phoned the Federal Government's Aviation Department and said there was a bomb on a Qantas flight. He demanded a $500,000 ransom, or the bomb would explode at 20,000 feet. Only there wasn't a bomb, and it was all a hoax. Hear what really went down from passengers on the flight. Listen.
Morbid: The Dark Secrets Behind The Wizard of Oz
What really happened on the yellow brick road? The Wizard of Oz is a timeless classic that has entertained audiences of all ages. However, beneath the surface of this much-loved film lies a darker story that not many are aware of. In episode 281 of Morbid: A True Crime Podcast, hosts Alaina and Ash deep dive into the alleged disturbing treatment of actors on set. Listen.
Cult Liter: The Real Story of The Orphan?
Did you know that the film, 'The Orphan' was based on a true story? This iconic 2009 horror film shocked everyone with a monumental plot twist - but it's the real story behind it that makes it so terrifying. Listen.
The Last Podcast On The Left: Episode 522 David Miscavige Part I - Scientology Reborn
Listen to the early life of David Miscavige and learn how his "military style" upbringing and egotistical wit helped him become the new leader of Scientology. Listen.
Generation Why: Lululemon Murder
Two women close the Bethesda Lululemon Athletica store for the evening, and go their separate ways. Shortly after, one of them, Brittany Norwood, reaches out to the other, Jayna Murray, by phone to say that she had forgotten her wallet. They re-enter the yoga store, and both women are attacked, leaving Brittany wounded and Jayna dead. So what really happened? Listen.
Crime Junkie: WANTED: Justice for Sasikala and Anish Narra
Maple Shade, New Jersey is a quaint suburb; its slogan is "Nice Town, Friendly People." But on March 23 in 2017, an Indian tech worker, Sasikala Narra, and her six-year-old son, Anish, were found brutally murdered in their apartment. Six years later, the case is still unsolved, and authorities won't discuss it. Listen.
Crime Insiders: In Focus ATM Boy
What would you do if you found an ATM that dispensed free cash? Aussie bloke Dan Saunders was able to withdraw a whopping $1.6 million when he found a glitch with his ATM card. Was it the ultimate scam, or a lucky break? Listen.
About LiSTNR:
LiSTNR is a curated and personalised, free app offering radio, podcasts, music, and news, creating a new audio destination for all Australians. Featuring a fun and intuitive onboarding process, LiSTNR delivers an audio destination that is built for individual listeners' routines and preferences. Highly personalised, it provides listeners a new world of audio entertainment, with their own daily feed of audio and easy discovery of new content through curated recommendations. Available across a large array of devices including both iOS and Android, CarPlay and Android Auto, Google Assistant and Alexa and Android TV, LiSTNR enables a fantastic listening experience, anytime and anywhere. Open your Ears to a new world of audio – download the free app today. LiSTNR.com.
Contact details:
For more information, please contact: Kath Rose - 0416 291 493 or kath@kathrose.com