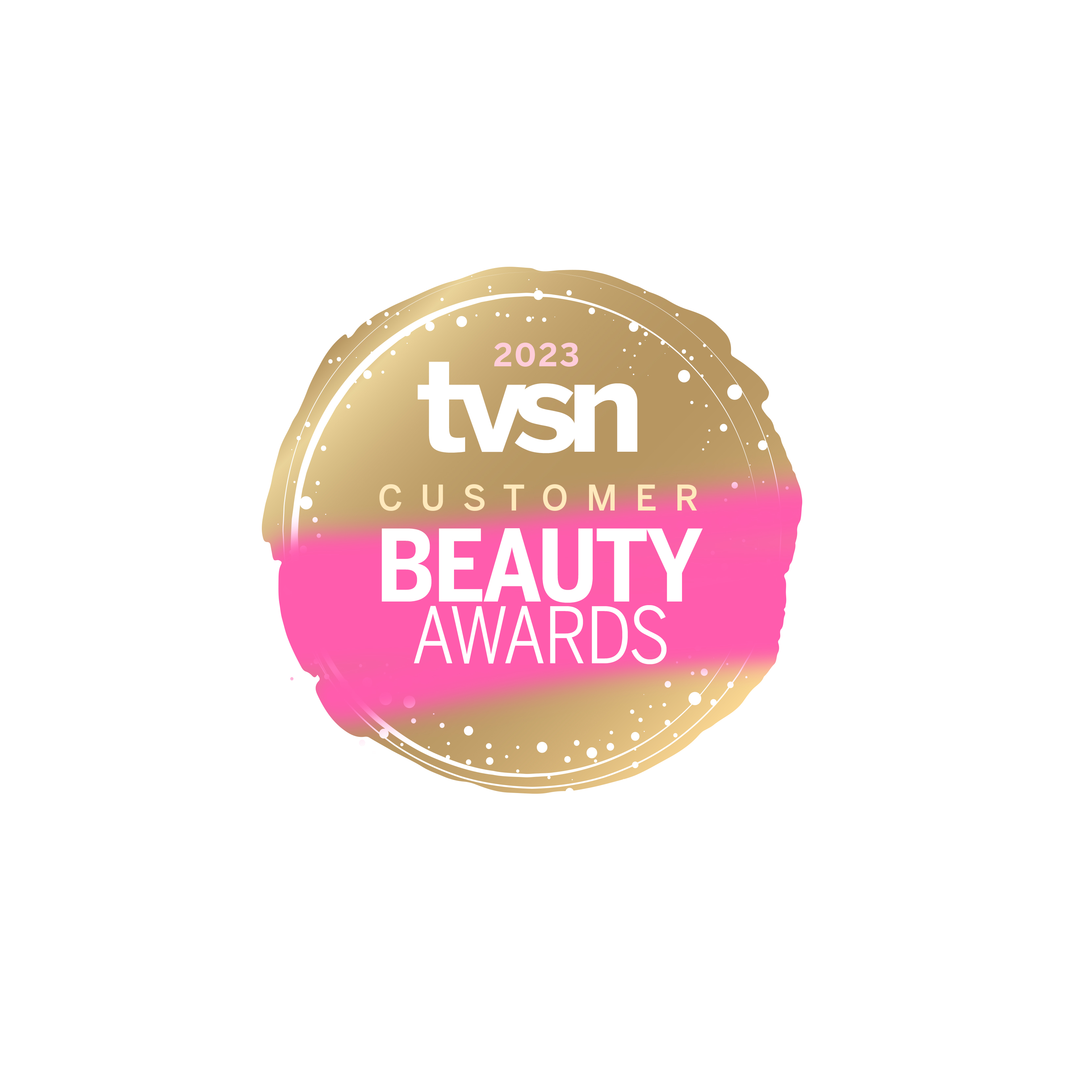 26 May 2023: TVSN is thrilled to announce the highly anticipated 9th Annual Customer Beauty Awards this June with the addition of two new categories brought you by Australia and New Zealand's favourite premier, vcommerce TV shopping network.
This prestigious event celebrates excellence and innovation in the beauty industry, recognising the best products and brands that have captured the hearts of TVSN customers. Customers will be able to vote for their favourite beauty products through a dedicated Beauty Awards voting hub on the TVSN website.
With an increase of two new categories this year, the Beauty Awards promises to be the most exciting and diverse Beauty Awards yet. This year will feature sixteen coveted categories that showcase the latest trends and breakthroughs in the beauty world.
The two new categories, Best Ingestible Beauty and Best Beauty Tool recognise the performance and creativity of beauty brands in the realms of ingestible beauty products and innovative beauty tools.
Other categories that will be highlighted include:
Best Anti-Ageing Treatment

Best New Brand

Best Pamper Product

Best Foundation

Best Skin Resurfacer

Best Breakthrough Product

Best Cleanser

Best Serum and Oil

Best Bath and Body

Best Targeted Product

Best Prep and Prime

Best Moisturiser
Voting takes place from the 1st until 24th June and the winners of each category will be announced during the live broadcast on 6 July 2023 from 19h30 – 21h30 AEST.
"We are delighted to present the 9th Annual Beauty Awards, showcasing the best TVSN has to offer in the beauty industry and love the fact that our customers get the final vote," said Judy Deuchar, CEO of TVSN.
"Our Beauty Awards have grown year on year and provide a platform to honour the exceptional products that our brands offer our customers. We are excited to introduce the new categories this year and celebrate the remarkable advancements in ingestible beauty and innovative beauty tools."
Join us in recognising the brands and products that are shaping the future of the beauty industry and head over to the TVSN website to vote for your favourite beauty products and stay tuned for the winners' announcement in July.
For further information about TVSN and explore the extensive range of premium brands, products, and services on offer, please visit www.tvsn.com.au.
#vcommerce | #digitalcommerce | #tvshopping | #digitalretail | #digitalretailing | #omnichannelretail | #retail | #experientialretail
- ENDS -
About TVSN
Australia and New Zealand's Premier Television Shopping Network, TVSN has entertained, informed and inspired customers for more than 27 years with exciting content, high quality products and exceptional customer service 24 hours a day, seven days a week. From Beauty through to Fashion, Jewellery and Homewares categories, TVSN offers a curated choice of premium brands and products presented via leading experts and international celebrities, live demonstrations and customer testimonials.
DISCOVER TVSN
5-Star Reviews
TVSN has more than 100,000 5-star product reviews from satisfied customers across Australia and New Zealand. Each review is highly regulated to ensure quality assurance and legitimacy.
Premium Brands
TVSN carries an extensive range of premium brands including Philips, Bose, and Sony, offering the latest in product launches and exclusive deals and offers.
International Celebrity Collections
Jane Seymour, Katherine Kelly Lang, and Dr Paul Nassif from television's Botched! are all familiar faces on TVSN,
Home-grown Australian Brands
TVSN is proud to support Australian brands including The Beauty Chef, The Jojoba Company, Retreatment Botanics, and many more.
For media enquiries, interview requests, product sampling and images, please contact:
Candice Appel
Brand Relationship Lead
E: PR@tvsn.com.au P: 02 8198 6138