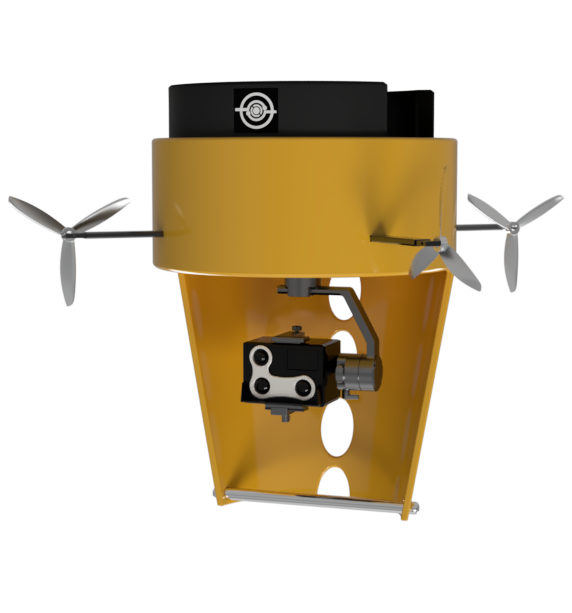 An Australian-developed innovative building defect detection technology solution has struck a strategic partnership with global real estate management leader, International Real Estate Partners (IREP).
IREP operates in over 80 countries and manages portfolios for some of the world's largest brands in industries including: hospitality, technology, finance, warehousing, government, telecoms, education, automotive, consumer electronics and FMCG.
Its strategic partnership with cutting-edge building inspection and defect analysis technology company, Voltin, will provide IREP with early access to Voltin's high-resolution visual data capture and AI-driven photogrammetry modelling software to accurately identify and locate building defects.
The newly developed Voltin System has been used in Australia to assess commercial buildings and identify defects in multi-story residential apartments. It is the only company that can operate an automated façade inspection device in high-density areas without requiring air safety approval.
Voltin Managing Director Stephen Thornton said: "We are excited about this partnership between IREP and Voltin as it brings advantages to both parties. IREP strongly believes in the potential of technology and invests significantly in it to offer its clients comprehensive facility management solutions. Together we have the potential to extend our services beyond Australasia and offer tailored solutions to clients worldwide. In the latter part of 2023, we plan to undertake project development in the Middle East and South Asia in partnership with IREP."
Capable of detecting over 50 building defect types including water penetrations, thermal losses, cracks, corrosion, and paint peeling, Voltin's technology works on a wide range of surfaces such as concrete, cladding, glass, and metallic composites. The benefit for facilities managers, property managers, energy auditors and building owners is faster, cheaper, and more accurate building façade defect detection reports and remediation plans.
Mr Thornton said Voltin has commenced a global licensing program, initially in Australasia, followed by international expansion later this year.
IREP Head of Asset & Energy Management, John Weber said: "IREP has invested heavily in the digitisation of data sources, for all types of real estate assets, from energy meters, IOT sensors, air quality and occupancy sensors, asset maintenance, leasing and finance which encompasses the internal components of buildings.
"The strategic partnership with Voltin now enables the capture of the external building structure and fabric data as the missing piece to the puzzle. We are very excited to integrate the Voltin data sources to provide valuable analytical insights that will drive efficiencies while reducing costs across the entire real estate asset for our clients."
Voltin's building façade inspection service was recently used to assess the 14-storey Queensland Children's Hospital, in Brisbane – one of more than 30 commercial and government projects undertaken in the past year.
There are only a few companies in the world that provide a similar software service platform for façade inspections. They rely on free-flying drones which, unlike the Voltin system, generally cannot be used in downtown CBD areas or near airports.
Traditional building assessment services rely on scaffolding or rope access manual inspections, exposing operators to safety risks and delivering a less accurate result.
For more information about Voltin, visit www.voltin.com.au
Contact details:
Media Contact: Cheryl Gray, 0409 599 890 or cheryl@mulberryseed.com.au