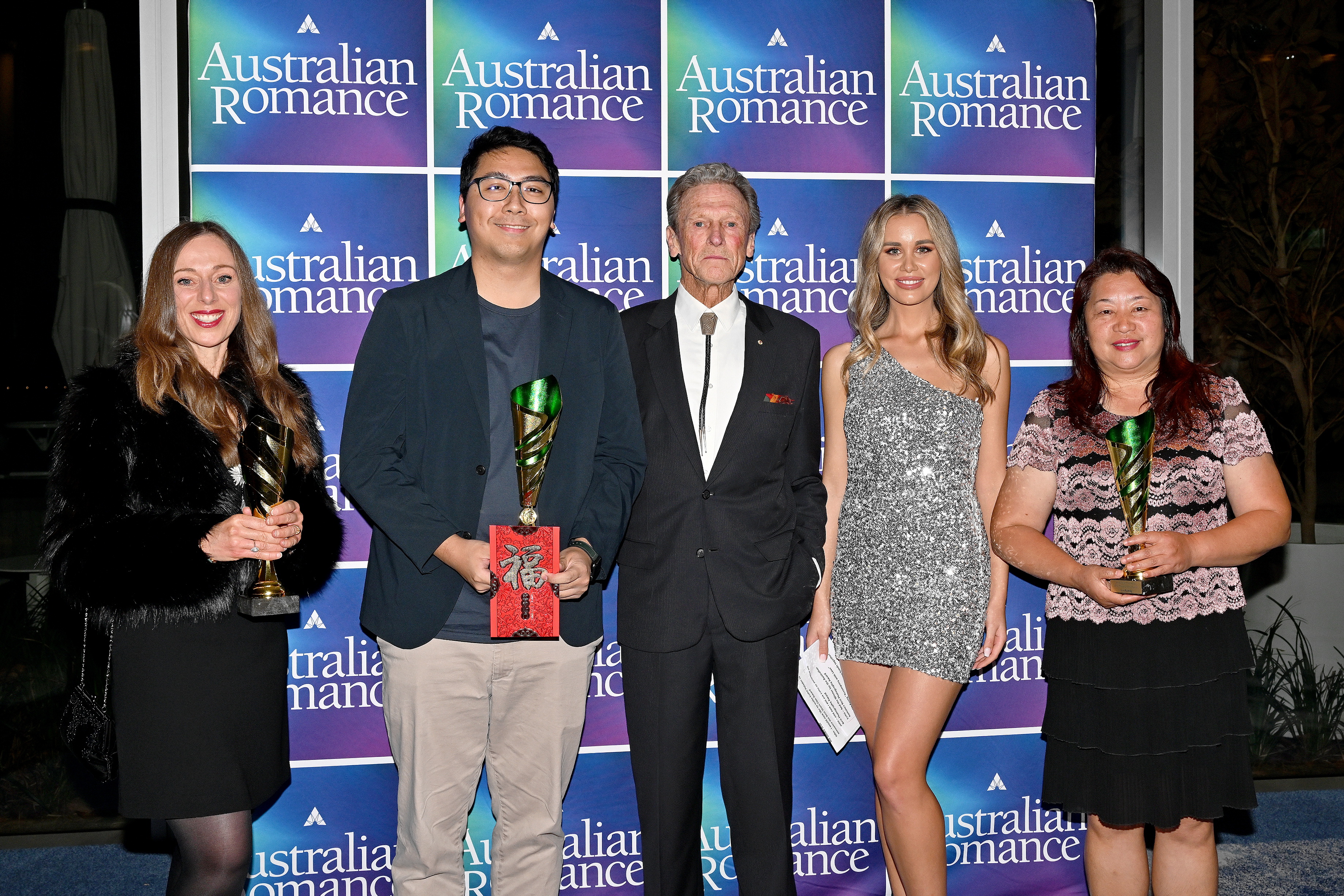 Australian Romance Pty Ltd today announced the winners of the 2023 Best Creative Awards at a special presentation event hosted at The Crown in Sydney.

The Awards were presented by Tony Bonner AM with business, film and media professionals in attendance.

The Best Creative Award Winner was chosen from five finalists across the award categories by the judging panel:
The Grand Winner - Best Creative Award:
"Just Join In" - TY Shum Group, was created and presented by a small group of Australian university students.

In addition, four outstanding entries received the following Awards:
Best Short Video : "A Gift of Love" - Joanna Elliott
Best Photography : "Accompany with Love" - Lin Kuang
Best Short Story : "Change of Tide" - Alice Shute
Best Poetry : "On a Blanket under the Sky" - Trevor Todd

Tony Bonner AM, the renowned film professional on the judging panel, said he was connected to the joy and energy of the Best Creative Award winning entry.

"I very much liked the feel of unity and connection. A feeling of joy and adventure for this bonded group. A feeling of fellowship," he commented.

"This short video is to inspire and share the moments of freedom and natural beauty in Australia that we cherish in our life with love, joy and hope…you are not alone. Just join in," said the Best Creative Award winner, TY Shum.

The Grand Winner of the competition received an Award Trophy + $10,000.00 (AUD) cash prize.


In addition, four outstanding entries were awarded a gift each from Australian Romance Pty Ltd.
All entrants will receive a souvenir in appreciation of their creative work.

The judging panel included Australian Romance Director Sha Zou as well as film and media professionals.

Asian Media Centre Director Mimi Chau said she found all the winning entries were inspirational with their unique life experiences.
"Life is about the journey, not a destination. Learn to enjoy the ride and every beautiful moment," she said.

The judging criteria was based on creativity, originality, technical merit, and excellence in the art of storytelling.

Australian Romance Pty Ltd is based in Adelaide, which exports fine wine and gourmet foods to the world. The company also fosters global cultural exchange and supports various charities.

Australian Romance is planning its next event on August 11 to support Olympians and Paralympians to "Live their Dreams" on their journey to the 2024 Paris Olympic Games.

For more information, contact Asian Media Centre email: info@asianmediacentre.com.au
Link to download images:
https://www.dropbox.com/scl/fo/pozesg43kvs8gnzkbvjs1/h?dl=0&rlkey=ylia13wnnv2s1v5pinv0p4kbx
Link to the Best Creative Award-winning video: