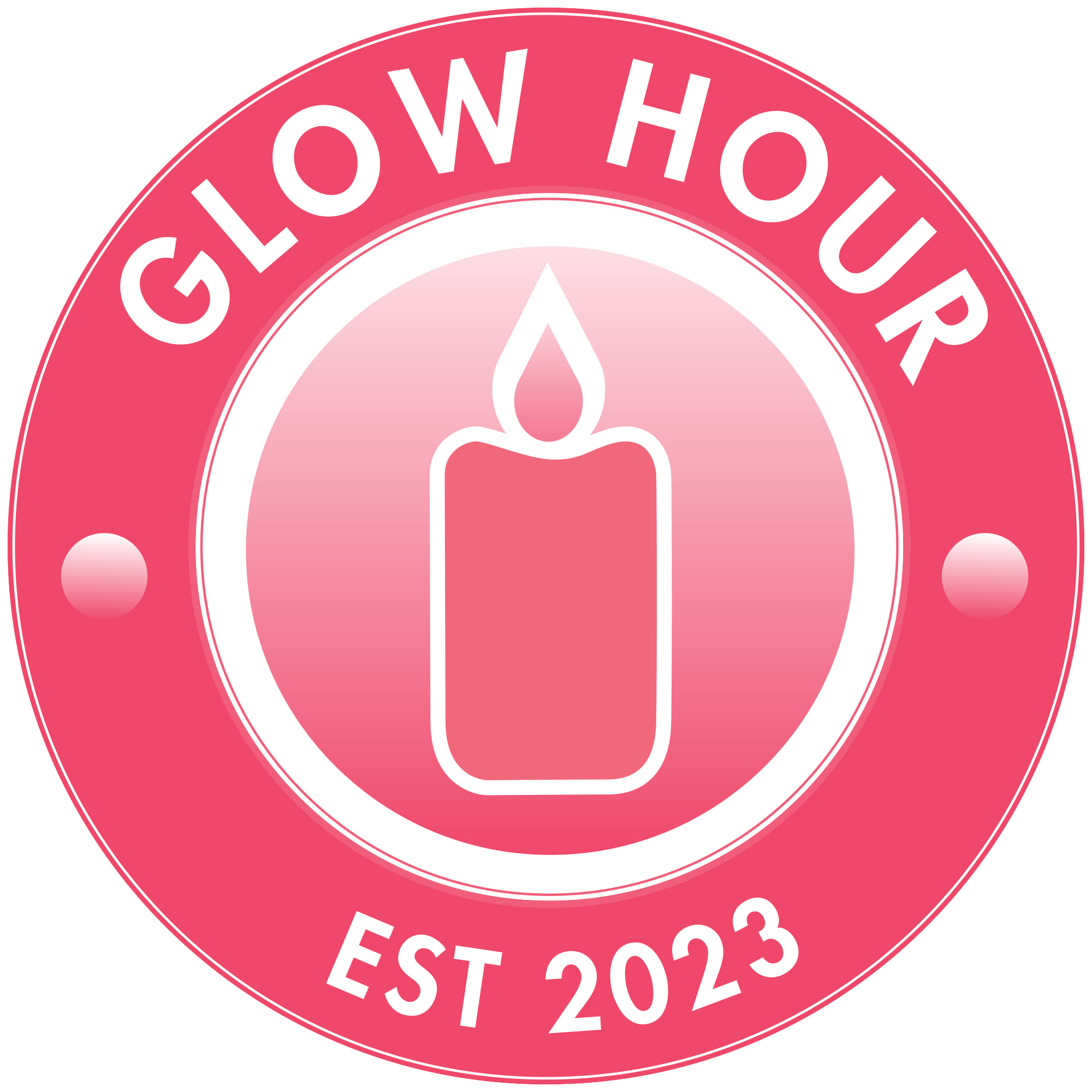 Sydney June 21, 2023 - Glow Hour, a 2,500 strong movement of mum's across Australia who are dedicated to promoting mental health, announces the launch of a transformative national movement starting on on June 22, 2023 that encourages individuals to embrace self-reflection as a key step to elevating their mental well-being.


"At Glow Hour, we believe the simple act of dedicating just one hour on a regular basis to self-reflect, people can recharge, gain clarity, and create a positive ripple effect in their lives and communities", says Samantha Norrie, co-founder of Glow Hour.


On June 22, 2023, and in the days, weeks and months ahead, Australians from all walks of life are invited to participate in Glow Hour. This powerful initiative prompts individuals to light a candle, step back from their busy life, and engage in introspection. It's an opportunity to reconnect with oneself, identify strengths and areas for growth, and lay the foundation for improved well-being.


In today's fast-paced and demanding world, prioritising self-care is essential. Glow Hour serves as a reminder that taking time for yourself is not selfish—it is a vital component of leading a balanced and fulfilling life. By embracing self-reflection, individuals can enhance their mental resilience, improve their overall emotional well-being, and become better equipped to support others.


Glow Hour is a versatile movement that accommodates various lifestyles and schedules. Whether you're a parent, student, professional, or caregiver, dedicating an hour to self-reflection can provide a sense of peace, clarity, and renewed purpose. It is a simple yet profound practice that empowers individuals to prioritise their mental health.


According to Norrie, "Our goal for Glow Hour is to engage 100,000 Australians over the coming months from June 22, 2023, to champion the importance of self-reflection and mental well-being by doing their own Glow Hour. This movement is not limited to a single day but aims to inspire a lasting commitment to self-care and introspection. Together, we can build a society where mental well-being is valued, nurtured, and accessible to all through something as simple as this."


We hope as many Australians will join us in illuminating the path to mental well-being for all. Together, let's dismantle the stigma surrounding mental health and create a society where self-care is celebrated and embraced.
ENDS

For media inquiries, interviews with Samantha Norrie, or additional information, please contact: Greg Smith, Managing Director, TPMG MEDIA, greg@tpmg.com.au, 0411 175 292
Key Facts:
About Glow Hour


Glow Hour is a movement of like-minded people who believe the simple act of scheduling one hour for self reflection on a regular basis can improve a person's mental health and well being. Our vision is a world where mental well-being is cherished, supported, and nurtured. See www.glowhour.com.au

Who is it for?

Whether you're a mum, a dad, a student, a parent, a CEO, or anything in between, taking an hour to reflect upon your mental health is something that everyone can do.

How to Get Involved?

There's no cost. Not expectation. With Glow Hour you can simply schedule an hour for you - weekly, fortnightly monthly or whatever suits. In fact, you can Glow Your Own Way! But remember, it has to be 'me time" however. It is definitely not going to the gym, or running up to the grocery store, or cleaning the house. Here's some ideas on how to do your own GLow Hour…


1. Schedule one hour in your diary - you choose when.
2. Turn off all your devices - yes all of them!
3. Go to a quiet pace - with no distractions.
4. Light a candle - focus on the flickering flame and let the beautiful scented aroma transport you to somewhere tranquil.
5. Focus on you. Think about what's happening now, your future and what you want from it.
Yes, we appreciate all of this may be hard to do for many people - especially finding the one hour in their busy day. But like anything in your life if you want to do it you do it. Just consciously schedule it and keep it up.

The benefits of Self Reflection

There a number of benefits of self reflection:


1. You will begin to relax just that little bit more.
2. You will have a clearer mind to address things in your world.
3. You will find yourself being a little happier as you appreciate what you have.
4. It will help you make decisions better as a clear mind can give you the space to be more considered.
5. You will find your relationships can improve as you reflect on your interactions with others and see things from their side and yours. In other words, think before you respond.

Who's Behind Glow Hour?

Glow Hour was co-founded by Samantha Norrie and Greg Smith having been inspired by over 2,500 mums from across Australia who have been connected via a single passion of elevating the well-being and enriching the lives of others. For over 20 years they have been working alongside each other, supporting each other and also assisting charities across Australia. Glow Hour is now a manifestation and higher purpose of their work. Many members of this unique group of women have recently suggested that perhaps a National Day could be created to mark a simple event like spending an hour just focusing on themselves and their mental health. The outcome was Glow Hour. But instead of an annual day. They all thought it would be more powerful to launch on June 22, 2023 but with an ongoing view for those who engage in Glow Hour on a regular basis as once a year is just not enough for mental health. Please note - Each and everyone of these mums know exactly how fragile the balance is within their immediate, extended family and friends network. That's why Glow Hour was formed. To simply stop and reset. - as regularly as needed be that fortnightly, monthly or whatever suits best

About us:
Glow Hour is a movement of like-minded people who believe the simple act of scheduling one hour for self reflection on a regular basis can improve a person's mental health and well being. Our vision is a world where mental well-being is cherished, supported, and nurtured. See www.glowhour.com.au
Contact details:
For media inquiries, interviews with Samantha Norrie, or additional information, please contact: Greg Smith, Managing Director, TPMG MEDIA, greg@tpmg.com.au, 0411 175 292