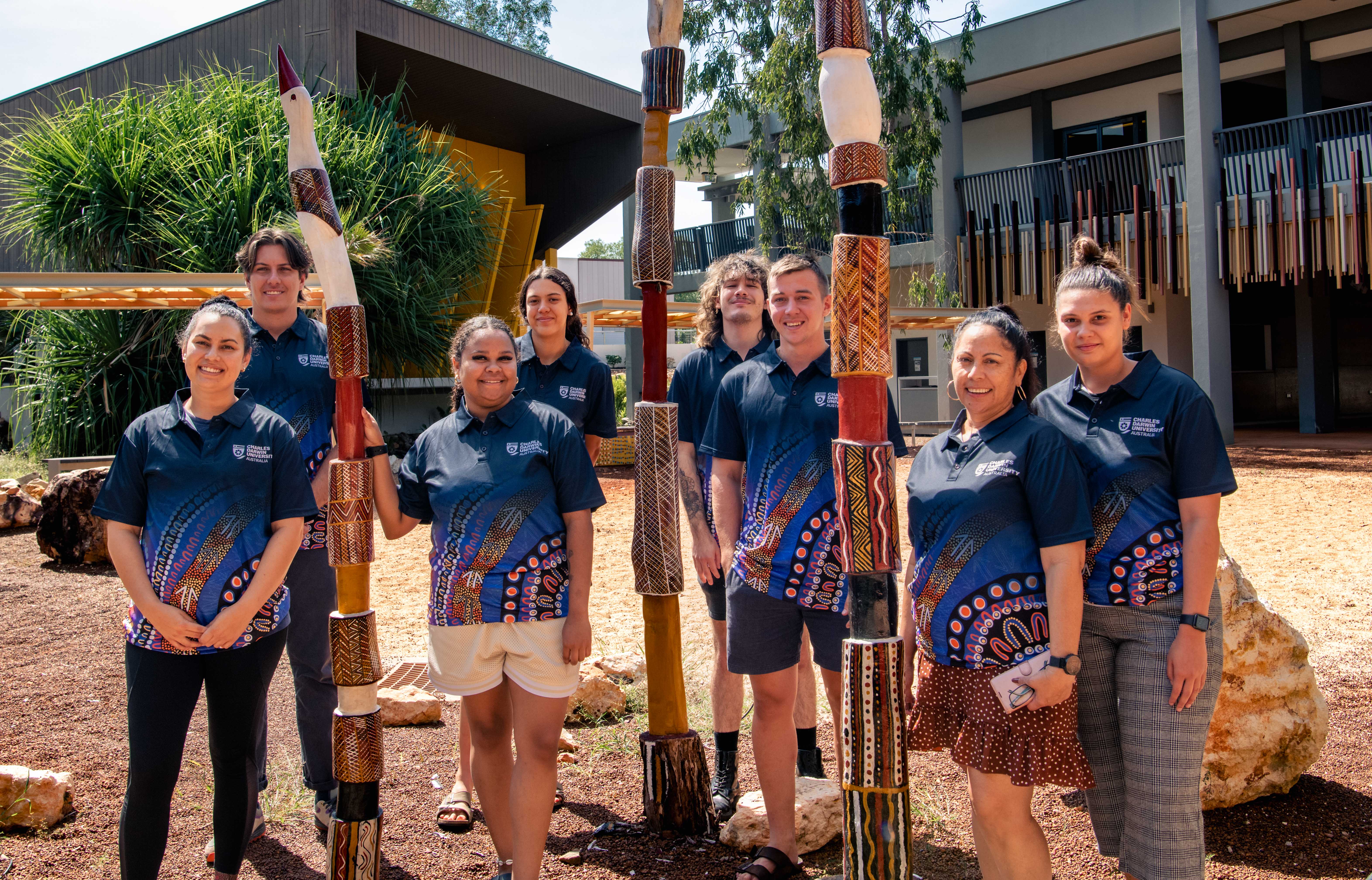 For the second year ever, a team of 14 talented and athletic Charles Darwin University (CDU) students will compete at the upcoming Indigenous Nationals games, set to take place in Melbourne next week.
First Nations students from universities across Australia will verse each other in four core sports – touch football, netball, basketball, and volleyball – from Monday 26 June until Friday 30 June.
Jaiden McGregor, a CDU student studying a Master of Emergency and Disaster Management, is excited to represent the Territory on a national level.
"I'm really looking forward to the National Indigenous University games this year, after participating in CDU's first ever team to attend the Nationals last year; I can't wait to experience the sharing of culture and friendship again," Mr McGregor said.
"It's a really great opportunity for Aboriginal and Torres Strait Islander people studying at university to network and learn from their peers across the country.
"I've got a good feeling about CDU's team this year too, I think we're in for a good crack."
The team is called Dangudbila, the Larrakia word for Kangaroo.
Majority of the students are based in Darwin, and studying various courses including arts and law, health science, psychology, and social work.
CDU Deputy Vice-Chancellor First Nations Leadership Professor Reuben Bolt said the sporting event was an inclusive and welcoming experience for First Nations students every year.
"The Indigenous Nationals gives First Nations CDU students the chance to develop their teamwork, athletic and networking skills," Professor Bolt said.
"It is a celebration of rich culture that promotes well-being and unity. Our students represent CDU with pride and have great sportsmanship and respect for each other and their opponents.
"I wish them all the best."
CDU Indigenous Nationals Coordinator Jeanette O'Brien said the CDU team have been training hard and improving their skills over the past few months.
"We are thrilled to participate in the Indigenous Nationals for the second year," Mrs O'Brien said.
"Our team are keen to go interstate and meet other First Nations students, even if they will be competing against them on the field. They get to really put their sporting abilities to the test and challenge themselves, but also build friendships and team spirit along the way."
Contact details:
Alayna Hansen
Communications Officer

T: +61 8 8946 7479
M: 0422 811 892
E: media@cdu.edu.au
W: cdu.edu.au