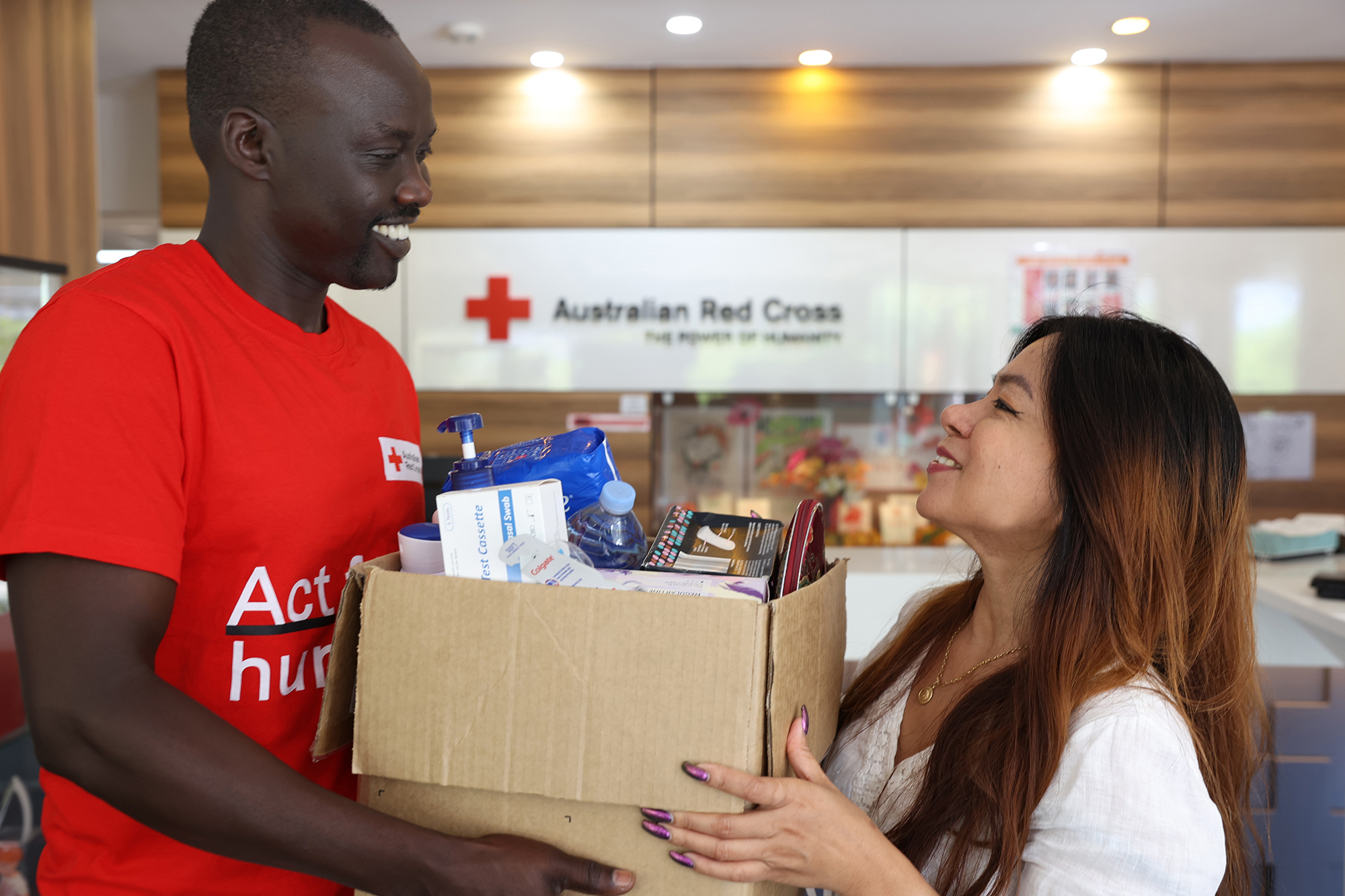 The strength, resilience and contributions of refugees across Australia are set to be celebrated next week during Refugee Week.
Australian Red Cross Chief of Staff, Penny Harrison, is encouraging everyone across Australia to find ways to mark the important week which will focus on the theme, "Finding Freedom".
"Every day, Australian Red Cross works to support refugees and people seeking asylum in Australia, regardless of where they come from or how they arrived," Ms Harrison said.
"Last financial year we supported more than 47,000 people from 165 countries, among which are people who came to Australia as refugees, families seeking asylum, and people on temporary visas or without visas.
"Refugee Week shines a light on the incredible stories of refugees in Australia, their strength, resilience and contribution, and is a wonderful opportunity for people to better understand how they can provide a welcoming and supportive environment for refugees in their own communities.
"There are many ways people can get involved in Refugee Week, including signing up to a local event, learning more about refugees and asylum seekers, and taking practical steps to build a welcoming and inclusive community."
Elijah Buol, State Lead for Australian Red Cross Migration Programs in Queensland, has an incredible story of his own and has dedicated his career to helping others in need.
Born during Sudan's second civil war in 1985, Mr Buol grew up to the sound of gunfire, haunted by stories of friends, neighbours and loved ones abducted, missing or killed.
"The conflict took my mum's life when I was six, and my dad's when I was nine. I spent eight years growing up alone in a refugee camp in Uganda before finding refuge in Australia," Mr Buol said.
A father of four and holding tertiary qualifications in law, justice, and human services, Mr Buol spends much of his time helping disadvantaged community members access support and integrate successfully into society in the country that gave him a home when he was 16 years old.
"Australian Red Cross provides emergency funds for the basics of survival - food and a place to sleep. We show people how to navigate a new country, enrol their children in school, and find a job and a community. We introduce them to organisations for access to long-term housing, healthcare, and visas. While behind the scenes, we work to change systems that disadvantage them," Mr Buol said.
"And most importantly we let them know: 'I am with you on this journey. I hear you. I understand your issues. You are not alone.'"
Refugee Week is taking place from 19-24 June 2023, with World Refugee Day on Tuesday 20 June.
Contact details:
Media inquiries: media@redcross.org.au or Rachel Tharratt 0405 058 404