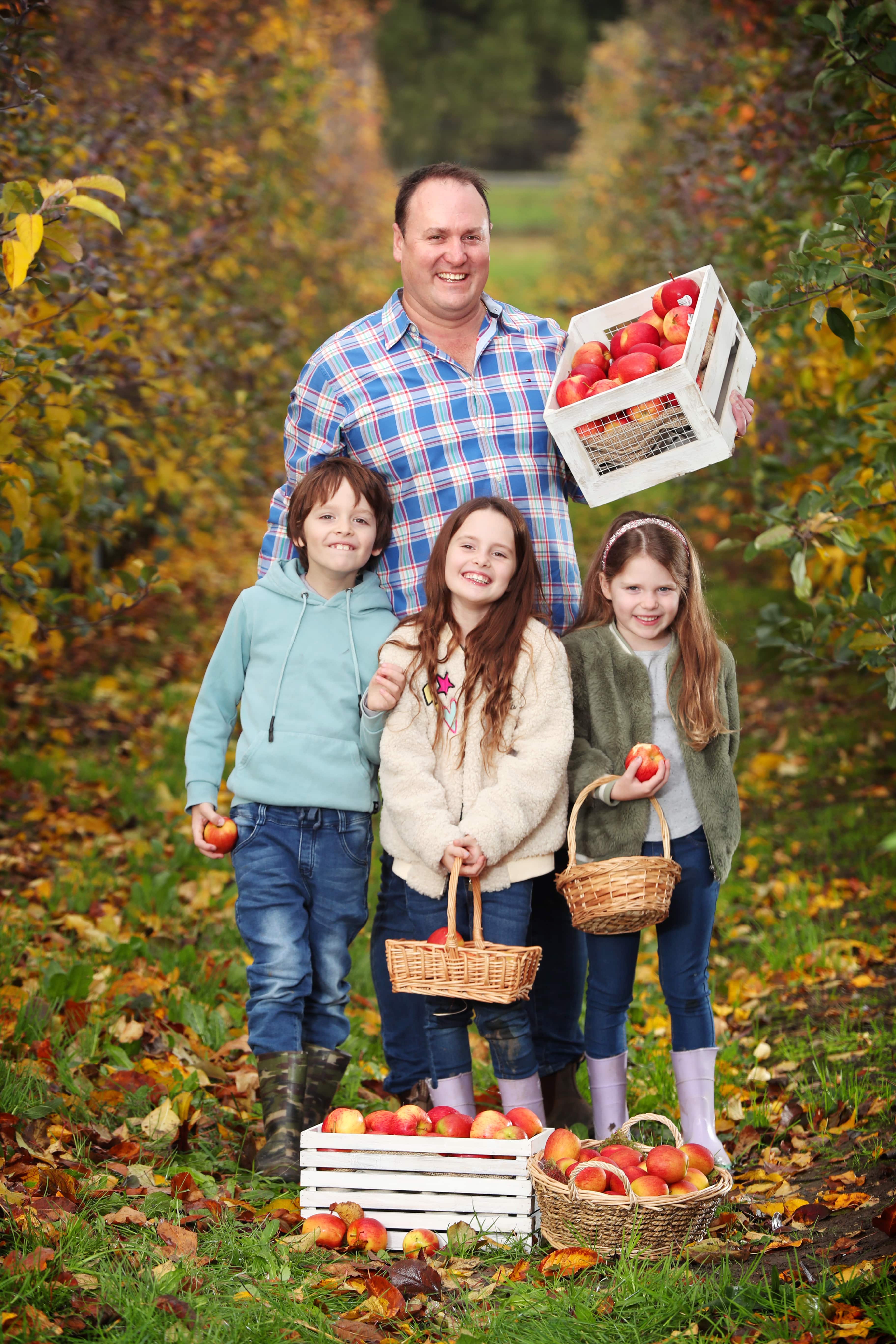 COLES HELPS AUSSIES LOWER THE COST OF WINTER
DROPPING & LOCKING MORE FAMILY FAVOURITES
Coles Whole Lamb Leg Roast, Coles Boneless Pork Loin Roasts, La Espanola Olive Oil and more Dropped & Locked, with savings of up to 46%
Coles will today drop and lock the price of additional household staples and big-brand products as part of its next instalment of Dropped & Locked, to offer customers more than 480 Dropped & Locked items across supermarkets and online until at least July 4, with 204 of these to stay on Dropped & Locked until August 29.
For a hearty meal to feed the family, customers can now save 20% on a Coles Lamb Leg Whole Roast Dropped & Locked from $15 to $12 per kilo and 14% on a Coles Boneless Small Pork Loin Roast Dropped & Locked from $14 to $12 per kilo.
Pair locked roasting meats with Little Tractor Potatoes (Locked at $5 per 2kg bag - excluding WA and TAS) and great value broccoli and beans to create an affordable roast dinner.
Coles is moving to give customers more certainty on the price they will pay for fruit and vegetables they buy each week.
Creating simple healthy snacks will be easier and more affordable with the price of Coles Mini Apples and Mini Pears locked at $3.00 per bag (WA $4.00) - the perfect addition to kids' lunchboxes. These products will be locked in price for at least six weeks to encourage Aussies to up their fruit and veggie intake.
It comes as Coles has seen the price of certain everyday fresh produce lines deflate over the past year, with the price of broccoli currently 26% lower in price, iceberg lettuce 34% lower, corn 27% lower and beans 43% lower than the same time in 2022.[1]
One of the suppliers Coles has worked with to lock prices includes third generation apple grower Montague from Narre Warren in Victoria who supply apples to Coles nationally.
Montague Managing Director Scott Montague said it's fantastic that they've been able to work with Coles to encourage more Aussies to eat apples this winter
"It's a great time of the year to be buying and eating apples. We have a few more weeks of picking left in our winter harvest and mini apples are sweet, in season and a good way to get vitamin C and antioxidants into the kids," Scott said.
There are big savings on pantry staples including La Espanola Olive Oil 500ml varieties Dropped & Locked by 46% ($13 to $7), and cleaning essentials such as Somat Gold Dishwashing Tablets 51 pack or 25 pack Dropped & Locked by 40% ($35 to $21 and $18 to $10.80) and Dynamo Professional Laundry Liquid 3.6L Dropped & Locked by 27% ($36 to $26).
Customers can get cosy with winter warmers Dropped & Locked including Coles Kitchen 300g Soups down from $3.50 from $3.00, saving 14% and Hart & Soul 400g Soup varieties all down from $4.50 per pack to $3.80, a saving of %15. Create an easy dinner adding Coles Turkish Rolls or Coles Turkish Pide 400g both Dropped & Locked by 11% ($3.15 to $2.80).
Other products reduced in price include winter essentials from favourite brands such as Latina pasta, Uncle Tobys, Golden Crumpets, Difflam and Strepsils.
Coles Executive General Manager Fresh Andy Mossop said Coles was committed to helping customers find healthy and great value products throughout the cooler months.
"We understand that winter can be a challenging time to budget for fresh and healthy food options," Andy said.
"Winter is the perfect time to get cosy cooking at home and our latest round of Dropped & Locked includes great value roasting meats and savings on easy meals to warm up the whole family." he said.
In addition to Dropped & Locked customers can take advantage of thousands of weekly specials in store and online each week and earn MasterChef Cookware credits until July 11 when they spend $20 in one transaction and scan their Flybuys card to collect free cookware until July 25, perfect for winter cooking.[2]
To inspire customers in the kitchen this winter, the June Coles Magazine shares more than 45 comfort recipes for less than $5 per serve http://www.coles.com.au/coles-magazines/
Key DROPPED&LOCKED 4 products:
| | | | | | |
| --- | --- | --- | --- | --- | --- |
| DROPPED&LOCKED PRODUCTS | WAS | NOW | Start Date | End Date | SAVE |
| Coles Lamb Whole Leg Roast per kg | $15.00 | $12.00 | 07/06/2023 | 29/08/2023 | 20% |
| Coles Boneless Small Pork Loin Roast per kg | $14.00 | $12.00 | 07/06/2023 | 29/08/2023 | 14.3% |
| La Espanola Extra Virgin Olive Oil 500ml | $13.00 | $7.00 | 07/06/2023 | 29/08/2023 | 46.2% |
| La Espanola Light Olive Oil 500ml | $13.00 | $7.00 | 07/06/2023 | 29/08/2023 | 46.2% |
| Somat Gold Dishwashing Tablets 51pk | $35.00 | $21.00 | 07/06/2023 | 29/08/2023 | 40% |
| Somat Gold Dishwashing Tablets 25pk | $18 | $10.80 | 07/06/2023 | 29/08/2023 | 40% |
| Latina Filled Pasta Ravioli Beef 625g | $11.00 | $8.50 | 07/06/2023 | 29/08/2023 | 21.1% |
| Latina Filled Pasta Agnolotti Ricotta Spinach 625g | $11.00 | $8.50 | 07/06/2023 | 29/08/2023 | 21.1% |
| Latina Filled Pasta Tortellini Veal 625g | $11.00 | $8.50 | 07/06/2023 | 29/08/2023 | 21.1% |
| Latina Filled Pasta Ravioli Roast Chicken Garlic 625g | $11.00 | $8.50 | 07/06/2023 | 29/08/2023 | 21.1% |
| Latina Filled Pasta Agnolotti Sweet Potato & Parmesan 625g | $11.00 | $8.50 | 07/06/2023 | 29/08/2023 | 21.1% |
| Latina Lasagne Ravioli 625g | $11.00 | $8.50 | 07/06/2023 | 29/08/2023 | 21.1% |
| Hart & Soul Chicken & Corn Pouch 400g | $4.50 | $3.80 | 07/06/2023 | 29/08/2023 | 15.6% |
| Hart & Soul Coconut Pumpkin Pouch 400g | $4.50 | $3.80 | 07/06/2023 | 29/08/2023 | 15.6% |
| Hart & Soul Pho Pouch 400g | $4.50 | $3.80 | 07/06/2023 | 29/08/2023 | 15.6% |
| Hart & Soul Cauliflower & Cashew Soup Pouch 400g | $4.50 | $3.80 | 07/06/2023 | 29/08/2023 | 15.6% |
| Hart & Soul Laksa Soup Pouch 400g | $4.50 | $3.80 | 07/06/2023 | 29/08/2023 | 15.6% |
| Hart & Soul Pouch Soup Chunky Chickpea & Vegetable 400g:400 Gram | $4.50 | $3.80 | 07/06/2023 | 29/08/2023 | 15.6% |
| Hart & Soul Coconut Lentil Soup Pouch 400g | $4.50 | $3.80 | 07/06/2023 | 29/08/2023 | 15.6% |
| Hart & Soul Pouch Soup Curried Sweet Potato 400g | $4.50 | $3.80 | 07/06/2023 | 29/08/2023 | 15.6% |
| Hart & Soul Spiced Lentil Soup Pouch 400g | $4.50 | $3.80 | 07/06/2023 | 29/08/2023 | 15.6% |
| Australian Organic 8 Vegetable Minestrone Soup 330g | $4.50 | $3.90 | 07/06/2023 | 29/08/2023 | 13.3% |
| Australian Organic Chicken & Vegetable Soup 330g | $4.50 | $3.90 | 07/06/2023 | 29/08/2023 | 13.3% |
| Australian Organic Roast Pumpkin & Sweet Potato Soup 330g | $4.50 | $3.90 | 07/06/2023 | 29/08/2023 | 13.3% |
| Coles Turkish Rolls 4pk 400g | $3.15 | $2.80 | 07/06/2023 | 29/08/2023 | 11.1% |
| Coles Turkish Pide 4pk 400g | $3.15 | $2.80 | 07/06/2023 | 29/08/2023 | 11.1% |
| Golden Crumpet Squares 6 Pack (excluding TAS) | $4.90 | $3.50 | 07/06/2023 | 29/08/2023 | 28.6% |
| Uncle Tobys Traditional Porridge Oats 500g | $4.50 | $4.00 | 07/06/2023 | 29/08/2023 | 11.1% |
| Uncle Tobys Porridge Quick Oats 500g | $4.50 | $4.00 | 07/06/2023 | 29/08/2023 | 11.1% |
| Strepsil Herbal Blocked Nose Sore Throat Honey Lemon 32pk | $13.50 | $11.50 | 07/06/2023 | 29/08/2023 | 14.8% |
| Difflam Plus Lozenges Anaesthetic Honey & Lemon 32pk | $18.00 | $15.00 | 07/06/2023 | 29/08/2023 | 16.7% |
| Difflam Plus Triple Action Wildberry 32pk | $18.00 | $15.00 | 07/06/2023 | 29/08/2023 | 16.7% |
Locked Fresh Produce Products
| | | | |
| --- | --- | --- | --- |
| LOCKED PRODUCTS | NOW | Start Date | End Date |
| Coles Mini Apples 1kg Pack (excluding WA) | $3.00 | 07/06/2023 | 18/07/2023 |
| Coles Mini Apples 1kg Pack (WA only) | $4.00 | 07/06/2023 | 18/07/2023 |
| Coles Mini Pears 1kg Pack (excluding WA) | $3.00 | 07/06/2023 | 18/07/2023 |
| Coles Mini Pears 1kg Pack (WA only) | $4.00 | 07/06/2023 | 18/07/2023 |
| Little Tractor Potatoes 2kg (excluding TAS and WA) | $5.00 | 07/06/2023 | 18/07/2023 |
For further information, please contact
Coles Media Line (03) 9829 5250 or media.relations@coles.com.au
---
[1] The deflation % is measured over the same 4-week period in 2023 vs 2022
[2] Earn credits until 11/7/23 and redeem credits by 25/7/23 or while stocks last. Excludes Coles Express, Coles Best Buys Online Exclusive, DoorDash, UberEats and other purchases. For full terms & conditions visit coles.com.au/cookwareterms