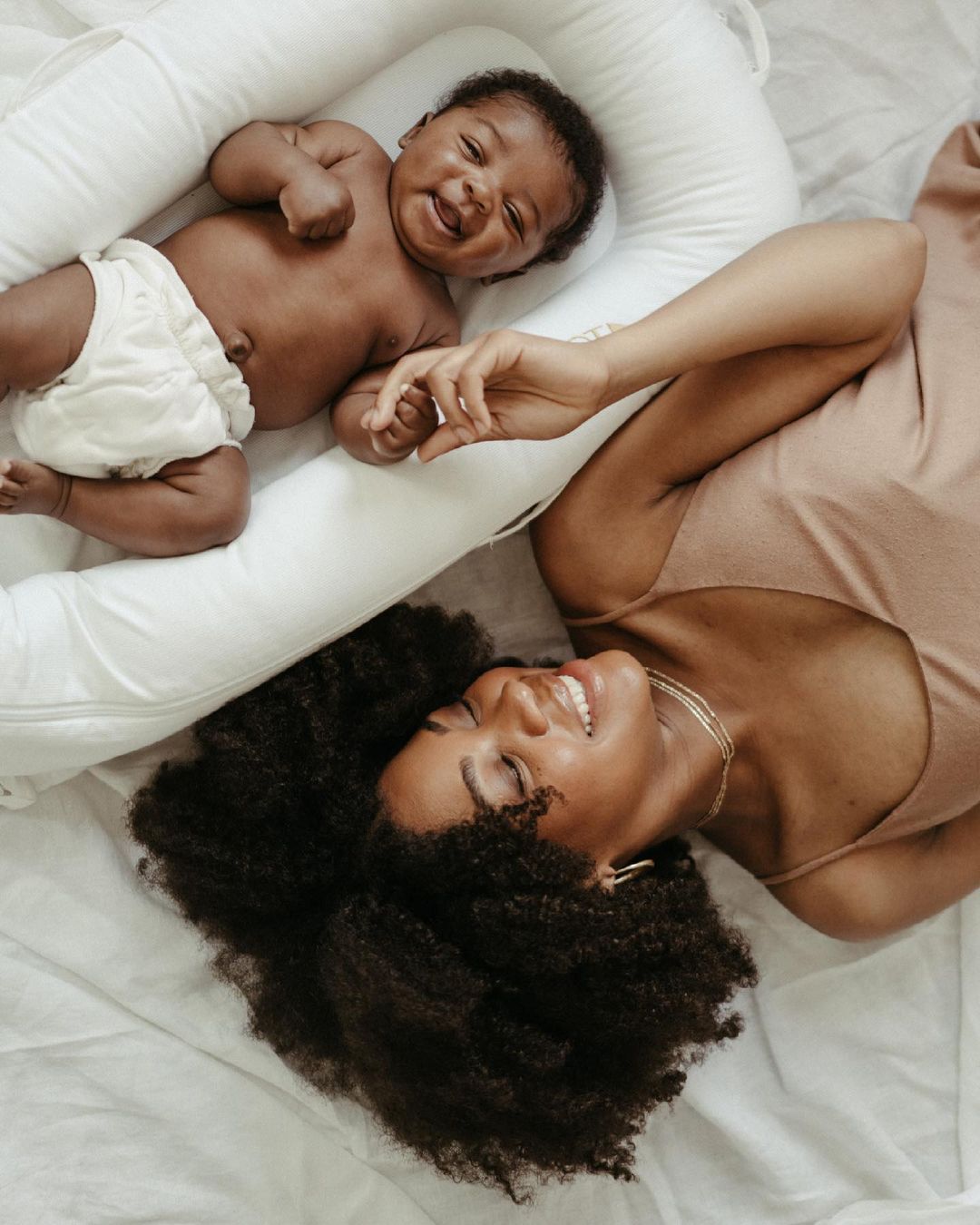 [Hobart, 20 June 23] - DockATot, the game-changer in baby loungers, has taken the parenting world by storm. It is the must-have baby essential that parents say they can't live without!
Imagine a product that can instantly calm your baby and give parents freedom and peace of mind. The DockATot Baby Lounger does just that with its ingenious design that reinvents the womb to soothe and settle babies. It has earned over 4750+ glowing 5-star reviews and the love of over 1+ million parents worldwide since 2006.
DockATot has become a viral sensation. It has become the go-to essential for modern parents seeking hands-free convenience. From providing a cozy spot for lounging and playtime at home to becoming a portable oasis for on-the-go adventures, DockATot meets the diverse needs of parents.
Cosmopolitan Magazine UK raves about the DockATot, recognising its daily value in parents' lives: "Trust us, when you're desperate to shower/pee/make some tea, you will be grateful for this ingenious product. The peace of mind this clever piece of kit provides is priceless!"
The DockATot has not only gained recognition through its exceptional functionality but has also caught the attention of high-profile celebrities and influencers worldwide. From Kourtney and Kim Kardashian to Coco Rocha and Scarlett Johansson, these influential mums have experienced firsthand the benefits of the DockATot in their daily lives. The Australian star-mums Bindi Irwin, Tammy Hembrow, Kayla Itsines and Steph Claire-Smith have also sung praises for the DockATot, highlighting its convenience and versatility. Celeb mum Laura Byrne, said "it's the freakin' best!"
The DockATot has also captured the hearts of health professionals who are mums themselves. Midwives, lactation consultants and parenting experts praise the DockATot baby lounger for its ability to help babies gently transition from womb-to-world and create hands-free opportunities for parents to help with the baby-juggle.
The DockATot has even graced the front windows of prestigious stores like Harrods London, solidifying its status as a coveted parenting essential worldwide.
"We are overwhelmed by the incredible response and love from over 1 million parents globally," said Anita Lincolne-Lomax, the exclusive distributor of DockATot in Australia and New Zealand. "As a mum of four, I know first-hand the value of having help on hand everyday with babies. The DockATot is like having an extra-set of hands to help with the juggle."
DockATot's unrivalled functionality, stylish designs and attachable accessories - including the ever-popular Cabana Sunshade Kit and Toy Arch - have elevated the parenting experience to new heights. Lightweight and portable, the DockATot offers parents freedom while creating a soothing and secure environment for their babies wherever they roam.
This viral sensation has become a trusted companion for countless families by providing a safe and cozy haven for little ones to rest and play.
Safety Guidelines: Please note baby loungers are not intended as sleep devices for babies. All baby loungers are to be used in a supervised context while baby is awake. If a baby falls asleep in any baby lounger, please remove them and place them in an approved safe sleep environment. Here are 10 Tips for Safe Baby Lounger Use
Key Facts:
- The DockATot Baby Lounger has become a parenting phenomenon with over 1 million sold worldwide since 2006
- The DockATot is loved by celeb mums globally, health professionals and everyday parents with over 4750+ 5-star reviews
- The innovative baby lounger reinvents the womb to soothe and settle babies
- Lightweight and portable, the DockATot baby lounger offers parents handsfree opportunities throughout the day and feels like an 'extra set of hands'
About us:
DockATot is the leading provider of baby loungers known for their innovation, functionality and exceptional quality. Founded in 2006, the multi award-winning DockATot delivers exceptional comfort, safety and innovation, backed by 4750+ 5-star reviews. DockATot has grown its parenting essential to include luxe Nursing Pillows and Sleep Swaddle Essentials.
Contact details:
Anita Lincolne-Lomax
Director of DockATot Aus/NZ and mum to four
M: 0425 806 674