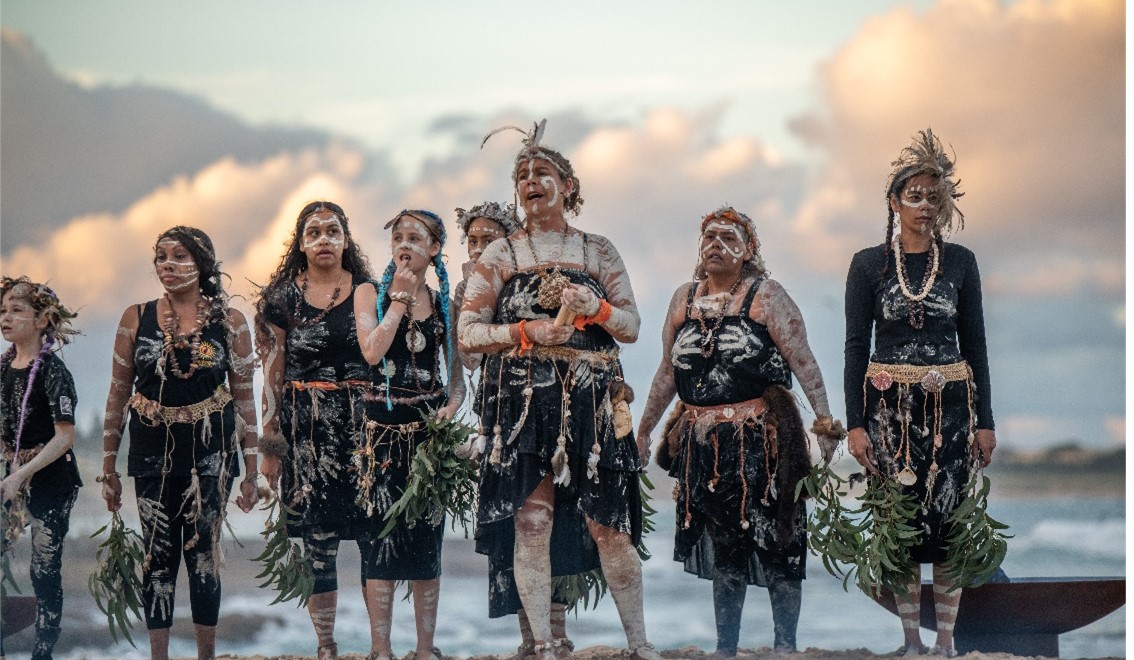 On Sunday July 2, the Australian National Maritime Museum kicks off NAIDOC week 2023 with a Family Fun Day, honouring the theme for 2023 – For Our Elders. Celebrate the oldest, continuous living cultures on earth, exploring stories and knowledge of Aboriginal and Torres Strait Islander peoples with a big day out of culture tours, performance and art.
Events run throughout the day across the museum site – in galleries, workshops and on the water.
Opening with a smoking ceremony, musician and composer Matthew Doyle makes us Welcome to Country with didjeridoo at 10am, followed by drop-in art and craft workshops all day. There are guided gallery tours with the Museum's esteemed indigenous Programs team, and specialist workshops, exploring art, craft, food and bush tea.

Take a tour of the harbour and discover sites of significance for Gadigal people of the Eora nation throughout time, guided by the Museum's Indigenous Curator, Tyson Frigo, aboard an historic Rosman Ferry. Tours run throughout the day and can be booked on entry – free, with the Big Ticket.
Weaving workshops with celebrated artists, Casino Wake Up Time (Bundjalung and Kamilaroi) demonstrate the collective's collaborative, hands-on crafting process, using harvested fibres to create usable objects and art.
Song and dance performances from women's culture and educational ensemble, Djaadjawan Dancers (Yuin) share women's stories from the south coast of NSW, and the museum's newly-opened Bamal space hosts storytelling sessions throughout the day.
Take a guided tour of the Museum's extraordinary Shaped By the Sea exhibition, with Indigenous Programs Manager Matt Poll, exploring Deep Time knowledges, artworks and installations - including work from the internationally-acclaimed Mulka Project.
Goanna Hut indigenous food company bring food demonstrations and bush tea tastings, taking place waterside.
Film screenings run all day in the museum's Theatre, including Sea Country, an exploration of Tasmania's unique, stark Great Southern Reef and the big issues facing these waters and custodians.
For more information click here
ENDS
For media enquiries please contact:
Kate O'Connell
Communications Manager
M: 0415521015
E: kate.oconnell@sea.museum