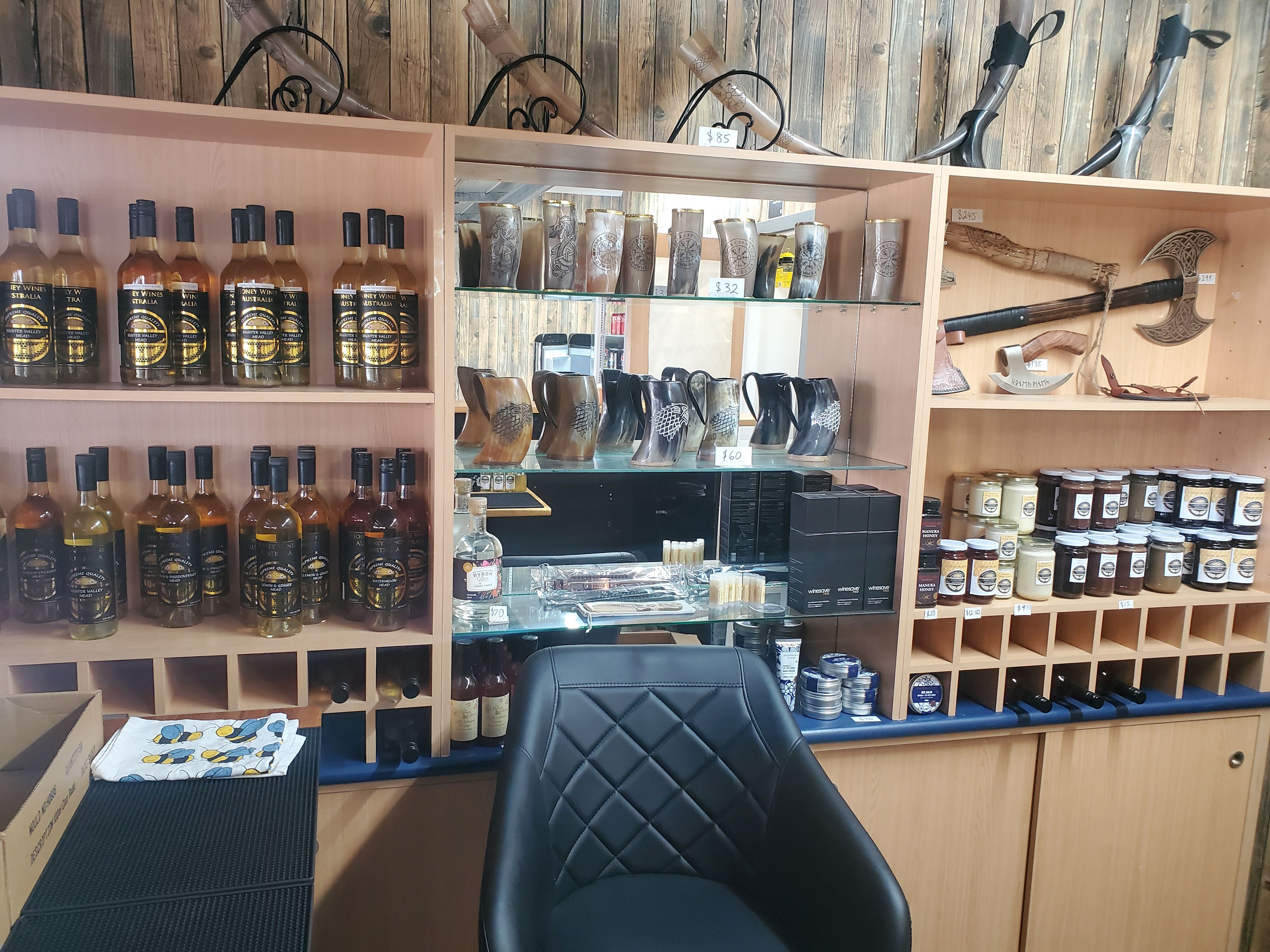 Honey Wines Australia, the Meadery specialising in crafting wines made from honey, is thrilled to announce the opening of its cellar door in the scenic region of Broke, nestled within the breathtaking Hunter Valley. The grand opening of the Honey Wines Australia cellar door marks an exciting milestone for the small business and provides an opportunity for visitors to immerse themselves in the world of mead and honey.
For the past three years, Honey Wines Australia has successfully operated as an online business, captivating wine enthusiasts and honey aficionados with its unique selection of meads. The founder, an experienced beekeeper, was motivated by a passion for the art of mead-making and a deep appreciation for the exquisite flavours that honey can impart. However, a setback occurred when the owner's 65 beehives were sadly euthanised in October due to proximity to a site found with the devastating varroa mite.
Undeterred by this challenge, Honey Wines Australia has persevered and emerged stronger than ever. The opening of their cellar door provides a physical space where visitors can indulge in the enchanting world of mead. Situated in the heart of Broke, within the picturesque Hunter Valley, the small cellar door offers a warm and inviting atmosphere for guests to sample the flavours of their exceptional 9 flavours of mead and explore a diverse range of honey products including creamed honey, vanilla honey and even chocolate honey.
Honey Wines Australia takes immense pride in their meticulously crafted meads, available in a variety of captivating flavours that showcase the inherent complexity and richness of honey. From traditional meads with their smooth, golden notes, to vibrant and innovative creations infused with fruits and spices, there is a mead to satisfy every palate.
The cellar door not only offers an opportunity to taste and purchase Honey Wines Australia's delightful meads but also provides an educational experience. Visitors can delve into the fascinating process of mead-making through engaging tastings led by Martin, the owner and mead maker who is eager to share his expertise, ensuring a memorable and enriching visit for all.
"We are thrilled to invite the public to experience the world of Honey Wines Australia firsthand at our new shop," said Martin, the founder and owner of Honey Wines Australia. "Despite the recent challenges we faced, we are grateful for the support we have received over the years, and we look forward to showcasing the art of mead-making and offering a truly exceptional experience to all our visitors."
The grand opening of Honey Wines Australia's cellar door in Broke is a testament to the company's dedication to creating exceptional meads and sharing their passion for honey with the world. Whether you are a wine enthusiast, a mead connoisseur, or simply curious to explore the wonders of honey-based beverages, the Honey Wines Australia cellar door promises an unforgettable journey for all.
Video of the shop:
Key Facts:
Mead is wine made from honey, commonly known as the drink of the Vikings.
Mead is the oldest fermented drink on Earth - approx 7000 BC.
It takes 1 million flowers to produce the honey for 1 x 750ml bottle of mead.
About us:
Honey Wines Australia is a meadery that sells mead, various honey flavours and Viking drinking horns.
Contact details:
For more information, please contact:
Martin Jackson
Honey Wines Australia
Phone: 0413351775
Email: info@honeywinesaustralia.com.au
Website: https://www.honeywinesaustralia.com.au