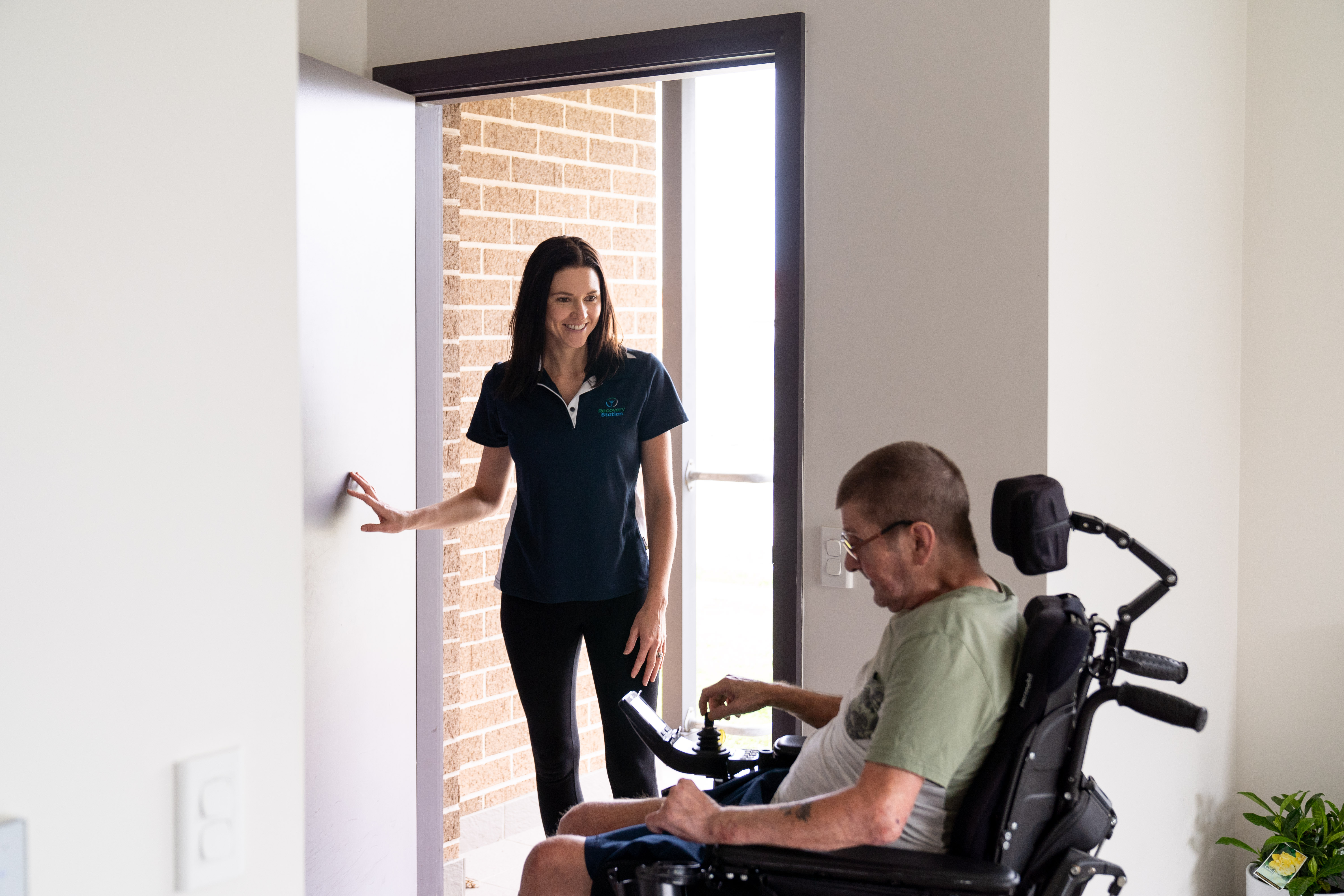 Regional NSW is experiencing a significant shortfall in access to community allied health services. There are long wait times for vital assessments, prescription of equipment, rehabilitation and restorative programs and critical therapy interventions for people with disability, chronic conditions and the aging population in regional and rural areas.
Recent data released by the Australian Federation of Disability Organisations confirmed people on the National Disability Insurance Scheme (NDIS) are missing out on required services. In most cases clients were only able to utilise 70 to 80% of the plans they were eligible for, with the percentage as low as 40% in more remote areas. The data also showed the Hunter and New England regions of New South Wales, including the Maitland, Lake Macquarie, Port Stephens and Tamworth areas had a total of 21,000 participants, the highest in the country.
As a recipient of the Value Based Allied Health Reconnection Grant from the Hunter New England Central Coast Primary Health Network, Recovery Station will be piloting a regional outreach program to address the shortfall in access to allied health services such as occupational therapy and speech pathology.
Recovery Station's pilot initiative will introduce an innovative integrated model of service delivery, combining fly-in clinical teams providing face-to-face initial assessments, follow up telepractice sessions, and support from local allied health assistants (AHA's) with ongoing therapy.
The pilot program will initially focus on three locations: Tamworth, Armidale, and Taree and aims to support over 140 people not currently accessing services within the first 12 months.
"We at Recovery Station are deeply committed to addressing the disparity in access to allied health services in Regional NSW. We are excited to collaborate and partner with a wide range of local organisations to identify, understand and support the unmet needs in our communities," said Lisa Nolan, Director of Recovery Station.
"Our primary objective is to provide people with greater access to allied health services to ultimately improve their overall health, safety and wellbeing "
The PHN grant underscores the importance of reconnecting regional people to allied health care services. Within our region 58.0% of adults have a chronic health condition, much higher than the national average of 49.9%.
After significant local collaboration the first fly-in community visits will commence in late July 2023, with follow up visits in October and again in March 2024.
If you are having trouble accessing services and would like to participate in the allied health regional outreach program, please contact Recovery Station through their website recoverystation.com.au or 1300 588 851
About us:
About Recovery Station:
Recovery Station is an expansive team of innovative allied health professionals who provide support to individuals aged 12 and above across the Hunter, Central Coast, Sydney, and Illawarra regions within the community, in our clinics and nationally by telehealth. Recovery Station's vision is to empower people to live a quality life.
Contact details:
For more information or further interview questions please contact Michelle Unwin on 0403 869 167.