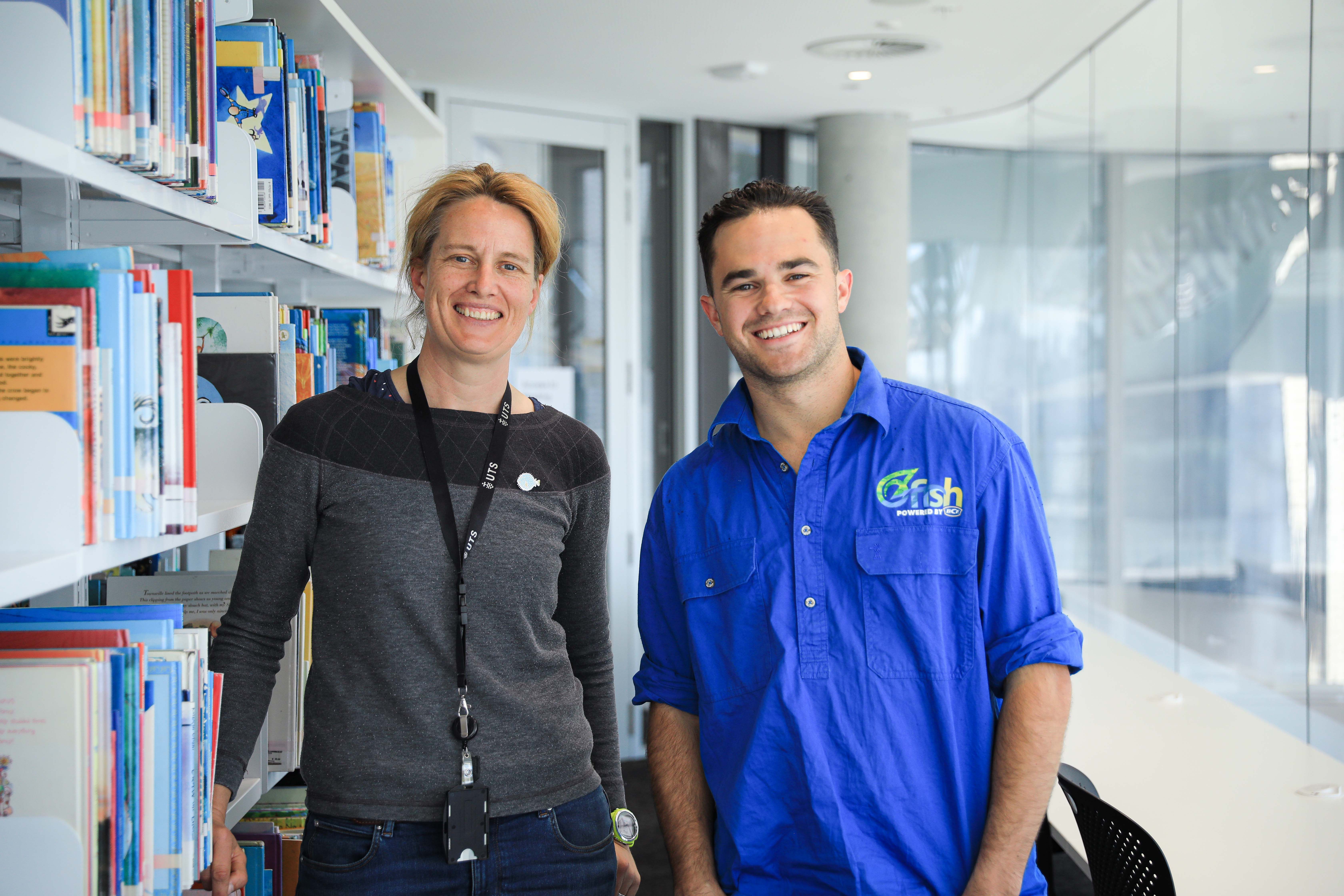 University of Technology Sydney Professor Anna Clark delves into our national fishing heritage, exploring its ancient origins and forgotten tales in the latest episode of OzCast, the official podcast of conservation organisation OzFish Unlimited.
Professor Clark goes on a deep dive in the podcast into the history of fishing in Australia leading into the release of her latest book, The Catch: Australia's Love Affair with Fishing, which will be available on August 29.
The renowned historian's extensive research has uncovered hidden gems about Australia's earliest known Indigenous fishing practices prior to European settlement to the accounts of British explorers in the late 1700s and through the generations to today. 
When Captain James Cook famously found safe passage into what is now known as Botany Bay in 1770, he and his crew  looked to the waters below as a source of food for their survival.
But they were not Australia's first foreign fishermen by a long way. 
"He's just been on a boat for months and months so there's issues of food and water, and nutrition for his crew. Fishing is more than a sport if you're out there, it's actually survival for his crew," Professor Clark told host Jonathon Bleakley on the OzCast podcast. 
Professor Clark described how Muslim fishermen from Makassar on the island of Sulawesi in Indonesia had been coming to Australia "for 400 or 500 years before Europeans arrived in Australia and they came every year and fished for sea cucumber".  
"In terms of outsiders coming to Australia, which was a very isolated continent, certainly since it was cut off by sea level rise thousands of years ago. This simply wasn't an unknown place, there had been interactions, contact and there had been fishing here for a long time."
She also reveals that the environmental movement is not new in Australia - far from it with a Royal Commission investigating the impact of over-fishing in the late 1800s.
Clark said the introduction of invasive species such as carp and trout since European settlement has done untold damage to Australia's waterways. 
Anna Clark is a highly regarded historian based at the Australian Centre for Public History at the University of Technology Sydney. "The Catch: Australia's love affair with Fishing, which will be released on August 29.
Episode 4 of OzCast is brought to you by the Australian Government's CRC Program and BCF – Boating, Camping, Fishing. It is also supported by the NSW Recreational Fishing Trusts. To listen to the full episode, head over to www.ozfish.org.au/ozcast

If you would like to know more about the project or get involved become a member of OzFish online at www.ozfish.org.au or contact 1800 431 308.
About us:
About OzFish
OzFish Unlimited is a national environmental conservation charity established to improve the health of our rivers, lakes and estuaries. It is a member-based organisation dedicated to make our fishing grounds healthy, vibrant and more productive. Their active work includes; habitat restoration such as resnagging, riverbank planting, clean-ups, fishways, shellfish reefs and educational and community capacity building programs.
Contact details:
Media Contacts
Paul Suttor, OzFish Unlimited
0421 491 229 | paulsuttor@ozfish.org.au