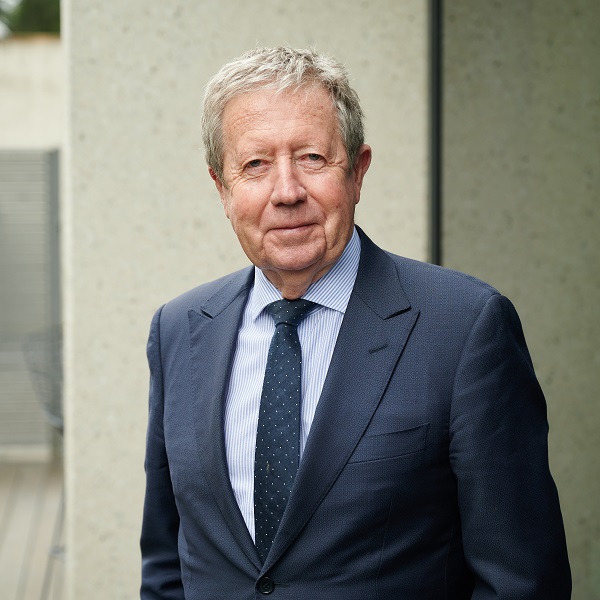 AHISA MEDIA RELEASE
19 June 2023
The Association of Heads of Independent Schools of Australia (AHISA) today released its submission to the Productivity Commission's Philanthropy Inquiry.
"Willingness to contribute to the welfare of others is an important civic virtue, and schools actively contribute to its development in young people," said AHISA's CEO, Dr Chris Duncan.
"Schools are a crucible for the development of social responsibility in young people, but there is scant research evidence available on how schools approach this task," said Dr Duncan. "Our submission to the Productivity Commission's Inquiry aims to bridge this gap by offering insights from AHISA's Social Capital Project."
In 2019-20 AHISA undertook a project managed by McCrindle Research to investigate how independent schools contribute to building and sustaining social capital in Australia through service learning programs and other school activities. The project included a survey of AHISA members.
"AHISA's Social Capital survey revealed that AHISA members' schools typically encourage students to participate in philanthropic effort from the time they enter school," said Dr Duncan. "Even in Early Learning and Year 1, around 80 per cent of students are engaged in some form of service learning or philanthropic effort, whether through volunteering, fundraising, direct giving or donation of goods."
In almost all schools participating in the survey, students engage in hosting events or fundraising for charities or causes in their local communities, for national and international charities and for disadvantaged communities overseas.
"Students' volunteering effort is recognised either through mentions in assembly or school newsletters or through the award of badges or annual prizes," said Dr Duncan. "A third of schools participating in the survey reported that they also award course credits for volunteering."
Dr Duncan said there were other rewards for students who engage in philanthropic action.
"Recent research by the Australian Institute of Family Studies found that engaging in volunteering reduces the likelihood of poor mental health in adolescents by 28 per cent," said Dr Duncan. "Philanthropy is good for society and good for us, too."
ENDS
Further information about the Productivity Commission's Philanthropy Inquiry is available at https://www.pc.gov.au/inquiries/current/philanthropy#draft. AHISA's submission is posted at https://www.ahisa.edu.au/AHISA/Advocacy/Submission_Resources/Submissions_2023/Philanthropy_Inquiry.aspx. AIFS's report on prosocial behaviours and the positive impact on mental health is posted at https://aifs.gov.au/research/commissioned-reports/prosocial-behaviours-and-positive-impact-mental-health.
About us:
AHISA is a professional association of 460 Heads of independent schools. Its members lead schools that collectively account for over 11 per cent of total Australian school enrolments, 70 per cent of independent sector enrolments and 20 per cent of total Australian Year 12 enrolments.
AHISA National Office: Unit 123, 20 Anzac Park, Campbell ACT 2612; ABN 99 006 107 124; telephone (02) 6247 7300; email enquiries@ahisa.edu.au; www.ahisa.edu.au.
Contact details:
Dr Chris Duncan, AHISA CEO, mobile 0408 890 885