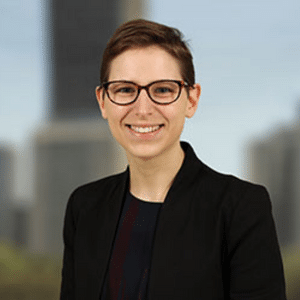 This years' referendum on the Indigenous Voice to Parliament will not be the first time that the rights of a minority group have been put to public vote in Australia. Referendum and plebiscite campaigns - on topics from Aboriginal voting rights to marriage equality, to an Australian republic – can be a catalyst for national conversation.
A referendum presents an opportunity to formally recognise the changing social attitudes of Australian people, and to accelerate social and political change by directing the public discourse.
These public debates can also come at a cost, when the political is personal and marginalised groups are the subject of a conversation about their rights, and representation.
Responding to the context of the 2023 referendum on the Indigenous Voice to Parliament, the 2023 Julia Gillard Next Generation Internship recipient, Rachel Power, will undertake a research project to investigate the role of women in large scale campaigns for social change. Women play a key role as campaigners and advocates, as voters, and as policymakers, enshrining.
The research will consider the impact of referenda campaigns in accelerating progress on equal rights and social inclusion, including effective ways to ensure campaigning is representative of intersectional experiences across minority groups.
Reflecting on the distinct role of EMILYs List in these public campaigns, the research will also consider the role of women leaders as advocates and storytellers in these campaigns, to represent distinct intersectional experiences and to drive the 'women's vote'.
The research will be informed by interviews with MPs, Senators, academics and activists in Australia on campaigns including the Voice to Parliament. Rachel will complete an overseas placement to understand the lessons learned from recent referenda in Ireland, where referenda on gender equality, abortion access and marriage equality present examples of public campaigns which have driven tangible and long-term outcomes for women's economic, social and political participation.
Rachel Power brings experience from her career as an economic researcher, her lived experience of the Marriage Equality Plebiscite, and a passionate belief that policy reform can support a more diverse and inclusive Australian society and economy. Rachel is a Manager at Deloitte Access Economics, where she works with government and private sector clients to inform policy evaluations, program design and research projects, with a focus on social policy and education markets.
Quote from Ms Julia Gillard, 27th Prime Minister of Australia
"I am a true believer in the power of democratic politics to make big and important changes, and referendums are an opportunity for all Australians to have their say on key issues. But they can also be an extremely difficult time for those whose lives and rights are the subject of scrutiny and public debate. I wholeheartedly support a Voice to Parliament, and hope that it will promote healing, right historic injustices and enhance First Nations social and emotional wellbeing – particularly for First Nations girls and women. It is important though that the tone of public debate is elevated, because we know how harmful racism and discrimination can be. I wish Rachel the very best with her internship and look forward to the insights she can uncover on how referendums in Australia, and other democratic nations, impact minority groups."
Quote from Ms Sharon Claydon, National Co-Convenor of EMILY's List Australia
"Referendums are an incredibly important part of the Australian democratic process, and the Voice referendum is a huge opportunity to take Australia forward.
Social change has always been women's business. Women have been key to driving the push for First Nations recognition and the principles of voice, treaty and truth for decades, and women's votes will be essential in ensuring the Voice referendum is successful.
I offer my sincere congratulations to Rachel on being this year's intern, and for highlighting such an important subject matter."
EMILYs List would like to thank the Australian Workers Union and Slater and Gordon Lawyers for their continued leadership in supporting the internship and sharing our vision.
About us:
www.emilyslist.org.au
Contact details:
Pamela Anderson CEO 0420 981 508 ceo@emilyslist.org.au