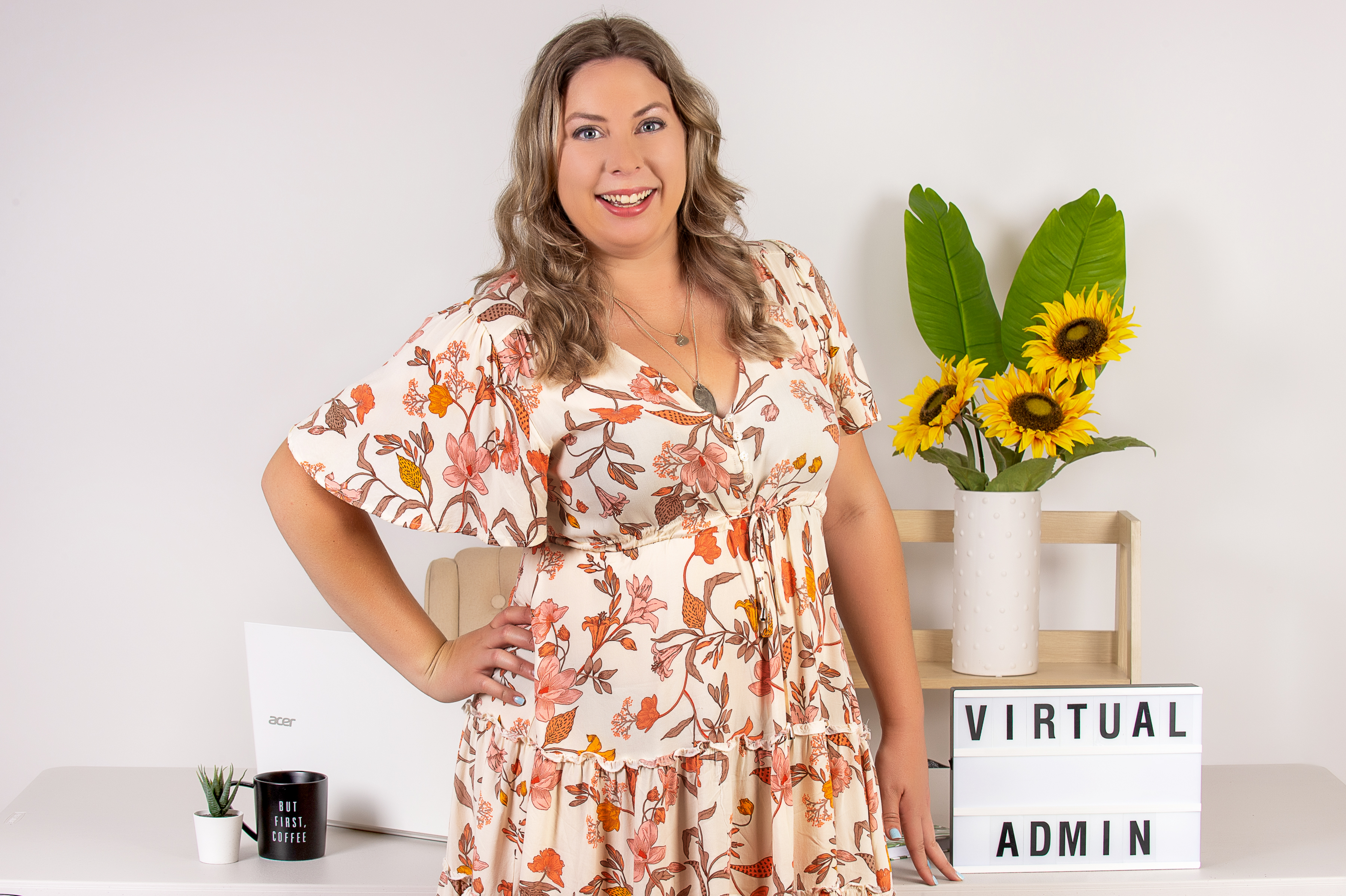 Karina Follent, a remarkable entrepreneur and dedicated parent based on the Gold Coast, has been named a finalist in the prestigious Ausmumpreneur 2023 Business Awards. Karina's outstanding contributions to the field of virtual assistance and her commitment to job creation for women have solidified her position as an inspiring figure in the business world.
As a finalist in the Virtual Assistant Business Excellence Award category, Karina has been recognised for her exceptional skills and unwavering commitment to excellence in the field of virtual assistance. Through her innovative approach and dedication to supporting allied health businesses that serve clients with disabilities, Karina has made a significant impact on the industry.
The Ausmumpreneur Business Awards celebrate and honour the remarkable accomplishments of entrepreneurial mothers across Australia. These awards highlight the extraordinary resilience, creativity, and determination demonstrated by women who successfully navigate the challenges of running businesses while raising a family.
Karina's commitment to job creation for women within her virtual assistance business is truly commendable. By empowering and training a team of skilled professionals, she has built a thriving enterprise and contributed to women's economic empowerment and financial independence.
Furthermore, Karina's unique expertise in supporting allied health businesses catering to clients with disabilities has had a huge impact. Her deep understanding of the industry and her business acumen have allowed her to provide invaluable guidance and assistance, enabling these businesses to thrive and positively impact the lives of those they serve.
Expressing her excitement and gratitude for this esteemed recognition, Karina stated, "I am deeply honoured to be named a finalist in the Ausmumpreneur 2023 Business Awards. Creating job opportunities for women and supporting allied health businesses in their mission to serve clients with disabilities is my passion. I am committed to making a lasting difference and am thrilled to be acknowledged for my efforts."
Based on the Gold Coast, Karina exemplifies the entrepreneurial spirit and dedication to excellence that is synonymous with the region. Her contributions to the business landscape have positively impacted the local community and inspired aspiring entrepreneurs to pursue their dreams fearlessly.
The Ausmumpreneur 2023 Business Awards winners will be announced during a glamorous awards ceremony on 24 August 2023. This highly anticipated event will bring together exceptional entrepreneurs, industry leaders, and supporters from across the nation to honour and celebrate the accomplishments of these remarkable women.
For more information on the AusMumpreneur Awards visit: www.ausmumpreneur.com or contact awards@ausmumpreneur.com
To contact Karina, call 0412 410 659 or email karina@pro-assist.com.au.
Key Facts:
Who: Karina Follent, an accomplished entrepreneur from the Gold Coast What: Named a finalist in the Ausmumpreneur 2023 Business Awards, recognising her exceptional virtual assistance skills and commitment to job creation for women, as well as her support for allied health businesses serving clients with disabilities When: Named a finalist on 24 June 2023. Winners are to be announced on 24 August 2023. Where: Gold Coast
Contact details:
Karina Follent
PH: 0412 410 659
Email: karina@pro-assist.com.au