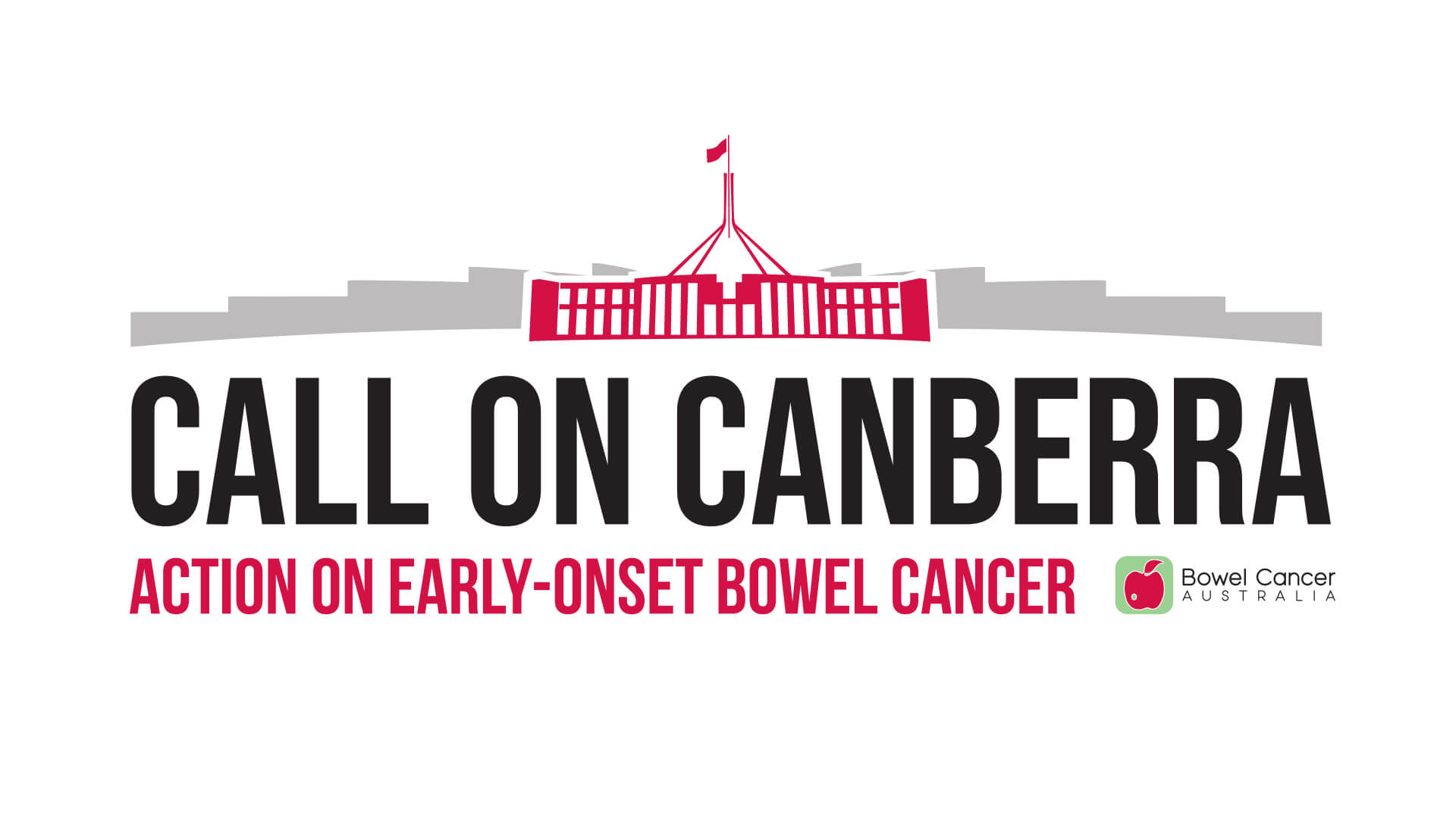 MEDIA ALERT – PHOTO OPPORTUNITY
Youthfulness should not be a barrier to timely diagnosis
Where: Forecourt, Parliament House, Canberra
When: Tuesday, 20 June at 8.15am
What: 50 early-onset bowel cancer patients and medical experts
Australians from around the country impacted by early-onset bowel cancer along with medical experts will visit Parliament House to participate in Bowel Cancer Australia's inaugural Call on Canberra to raise awareness and advocate for important policy change.
Latest Australian research reveals younger people with bowel cancer symptoms find self-advocating to be the only consistent and reliable resource for overcoming age bias, barriers to diagnosis, and optimising outcomes for the deadliest cancer in those aged 25-44.
1-in-10 new bowel cancer cases are diagnosed in people under age 50 (1,680 annually).
Bowel cancer is the deadliest cancer for people aged 25-44.
Over the past three decades there has been a 266% increase in bowel cancer incidence rates in adolescents and young adults (15-24 years).


bowelcanceraustralia.org/early-onset
Contact details:

For an interview with a medical expert or patient contact:
Stephanie Bansemer-Brown – Bowel Cancer Australia
stephanie@bowelcanceraustralia.org | 0412 915 797