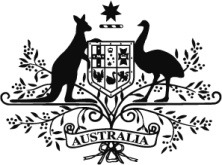 THE HON MATT KEOGH MP
Minister for VETERANS' AFFAIRS
MINISTER FOR DEFENCE PERSONNEL
MEDIA RELEASE
30 JUNE 2023
50 years since last Australian troops left Vietnam
Today we mark 50 years since the withdrawal of the last Australian troops from Vietnam during the Vietnam War.
Australia's participation in the war was formally declared at an end when the Governor-General issued a proclamation on 11 January 1973. The only combat troops remaining in Vietnam were a platoon guarding the Australian embassy in Saigon.
These six soldiers were the last to leave on 30 June 1973, however over the course of Australia's longest 20th century conflict, many soldiers were involved in safeguarding our Embassy.
For much of Australia's involvement in the Vietnam War, soldiers of the First Australian Task Force in Phuoc Tuy or from Headquarters Australian Forces Vietnam in Saigon protected the Australian Embassy.
Some 60,000 Australians served in the Vietnam War, more than 3,000 were wounded and 523 lost their lives.
Throughout 2023, the Australian Government is recognising the contribution of our Vietnam veterans, their service in Vietnam and their role as integral members of the ex-service community in the decades since the war.
On Vietnam Veterans' Day, 18 August 2023, a national commemorative service will be held in Canberra to recognise the 50th anniversary of the end of Australia's involvement in the Vietnam War.
For more information, visit the Department of Veterans' Affairs website: dva.gov.au/vietnam50
MEDIA CONTACT:
DVA Media: media.team@dva.gov.au