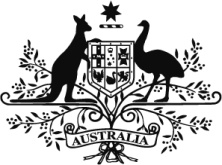 THE HON MATT KEOGH MP
Minister for VETERANS' AFFAIRS
MINISTER FOR DEFENCE PERSONNEL
MEDIA RELEASE
16 JUNE 2023
LONG TAN BURSARies AWARDed to veteran families
50 years on from the end of Australia's involvement in the Vietnam War, the advocacy of Vietnam veterans lives on.
In recognition of the sacrifices made by Vietnam veteran families, the Long Tan Bursary was established to provide the descendants of Vietnam veterans with support for the cost of tertiary education, ensuring they gain the skills and qualifications needed to pursue their chosen career.
In 2023, thirty-seven children and grandchildren of Vietnam veterans have been awarded $12,000 bursaries to continue their education post-secondary school.
Minister for Veterans' Affairs Matt Keogh said the sacrifices made by veteran families should be acknowledged.
"Having the support of their family is essential for ADF members to undertake their work in service of our nation, while families are often on the front line when a veteran needs some extra support." Minister Keogh said.
"I congratulate all 37 bursary recipients and look forward to hearing of progress on their studies."
Each year the Department of Veterans' Affairs (DVA) provides bursaries to assist with education costs, including any costs incurred by students related to living away from home to complete their courses.
The Long Tan Bursary is administered by the Australian Veterans' Children Assistance Trust on behalf of DVA.
A breakdown of bursaries awarded per state for 2023 is below.
| | | | | | | | | | |
| --- | --- | --- | --- | --- | --- | --- | --- | --- | --- |
| No. of Recipients | NSW | VIC | QLD | SA | WA | TAS | NT | ACT | TOTAL |
| 2023 | 8 | 8 | 10 | 4 | 6 | 1 | 0 | 0 | 37 |
Applications for the 2024 Long Tan Bursary will open on Vietnam Veterans' Day, 18 August 2023 with applications invited from Vietnam veteran children and grandchildren who plan on studying at an Australian University, TAFE College or Registered Training Organisation.
For more information on the Long Tan Bursary, visit dva.gov.au/about-us/overview/consultations-and-grants/grants-and-bursaries/long-tan-bursary
On Vietnam Veterans' Day, a national commemorative service will be held in Canberra to recognise the 50th anniversary of the end of Australia's involvement in the Vietnam War.
For more information, visit the DVA website: dva.gov.au/vietnam50.
MEDIA CONTACT:
DVA Media: media.team@dva.gov.au