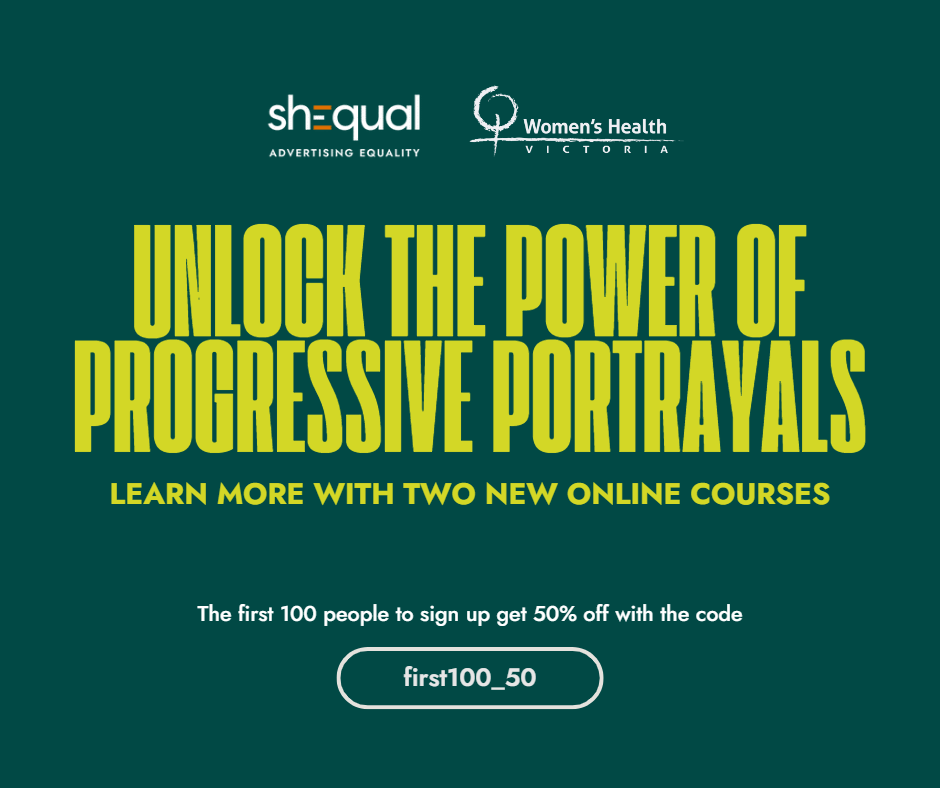 Women's Health Victoria, a leader in promoting gender equality and preventing violence against women, is excited to announce the launch of two transformative online courses: Gender Equality in Advertising and Advertising Workplaces. These self-paced courses aim to equip advertising professionals and students with the knowledge and skills to challenge gender stereotypes, create inclusive campaigns and provide safe and respectful workplaces.
Lisa Gumbleton, Head of Creative Strategy at Think HQ, expresses her enthusiasm for the courses, stating, "As professionals in the advertising industry, it is our responsibility to actively contribute to a more equitable and inclusive society. These courses provide a unique opportunity to deepen our understanding of the harms of gender inequality and equip us with the necessary tools to drive positive change. By embracing diversity and inclusivity in our campaigns, we can truly transform the industry and create a positive impact on society."
The Gender Equality in Advertising course explores the impacts of sexist advertising, the importance of authentically portraying women, men, and gender diverse individuals, and actionable steps to create advertising and communications that supports gender equality. Participants will gain a comprehensive understanding of gender inequality and develop the confidence to communicate and apply gender-equitable approaches in transforming gender portrayals.
In the Advertising Workplaces course, participants will delve into the persistence of gender inequality within the Australian workforce and the advertising industry. They will explore the case for gender equality, identify barriers such as unconscious bias and the merit myth, and discover effective tools and strategies to promote a gender-equal workplace. By empowering senior leaders, managers, and human resource staff, this course aims to drive meaningful change within organisations.
"Our courses offer a unique opportunity for advertising professionals and students to gain the skills and knowledge needed to transform gender portrayals and promote equality," said Lauren Zappa, Manager of Gender Equity and Capacity Building at Women's Health Victoria. "By enrolling in our courses, participants will not only advance their careers but also contribute to creating a more inclusive and equitable advertising industry."
Enrolment for the courses is now open at shequal.com.au/training. The pricing for each individual course is $60, and a special bundle offer is available for $100. The first 100 people to enrol in the bundle will receive a 50% discount with the code first100_50, and students are eligible for a 50% discount on all courses.
About us:
About Women's Health Victoria 
Women's Health Victoria (WHV) is a not-for-profit, statewide women's health promotion, policy, advocacy and support service, focused on improving the lives of Victorian women. WHV collaborates with women, health professionals, policy makers and community organisations to influence and inform health policy and service delivery for women. Our work is informed by a feminist approach to health promotion and the social determinants of health. For more information, visit whv.org.au  
shEqual is an Australian initiative to use the power of advertising to promote gender equality and address the drivers of violence against women. Launched by Women's Health Victoria in 2020, and working in partnership with Australian advertisers, shEqual's mission is to raise industry and public awareness, reinforce positive behaviours, and empower people to take action in shaping how women are represented in the stories we tell and consume. In 2020, shEqual published the first national framework to champion gender equality in advertising, Seeing is Believing, shEqual is also guided by Safe and Strong, the Victorian Government's gender equality strategy. For more information, visit shEqual.com.au  
shEqual and Women's Health Victoria acknowledge the support of the Victorian Government.
Contact details:
For media inquiries, please contact Colleen O'Sullivan, Senior Communications and Digital Coordinator at Women's Health Victoria at colleen.osullivan@whv.org.au or 0410 009 600. 
Lauren Zappa, Manager Gender Equity and Capacity Building, Women's Health Victoria
Lisa Gumbleton, Head of Creative Strategy, Think HQ