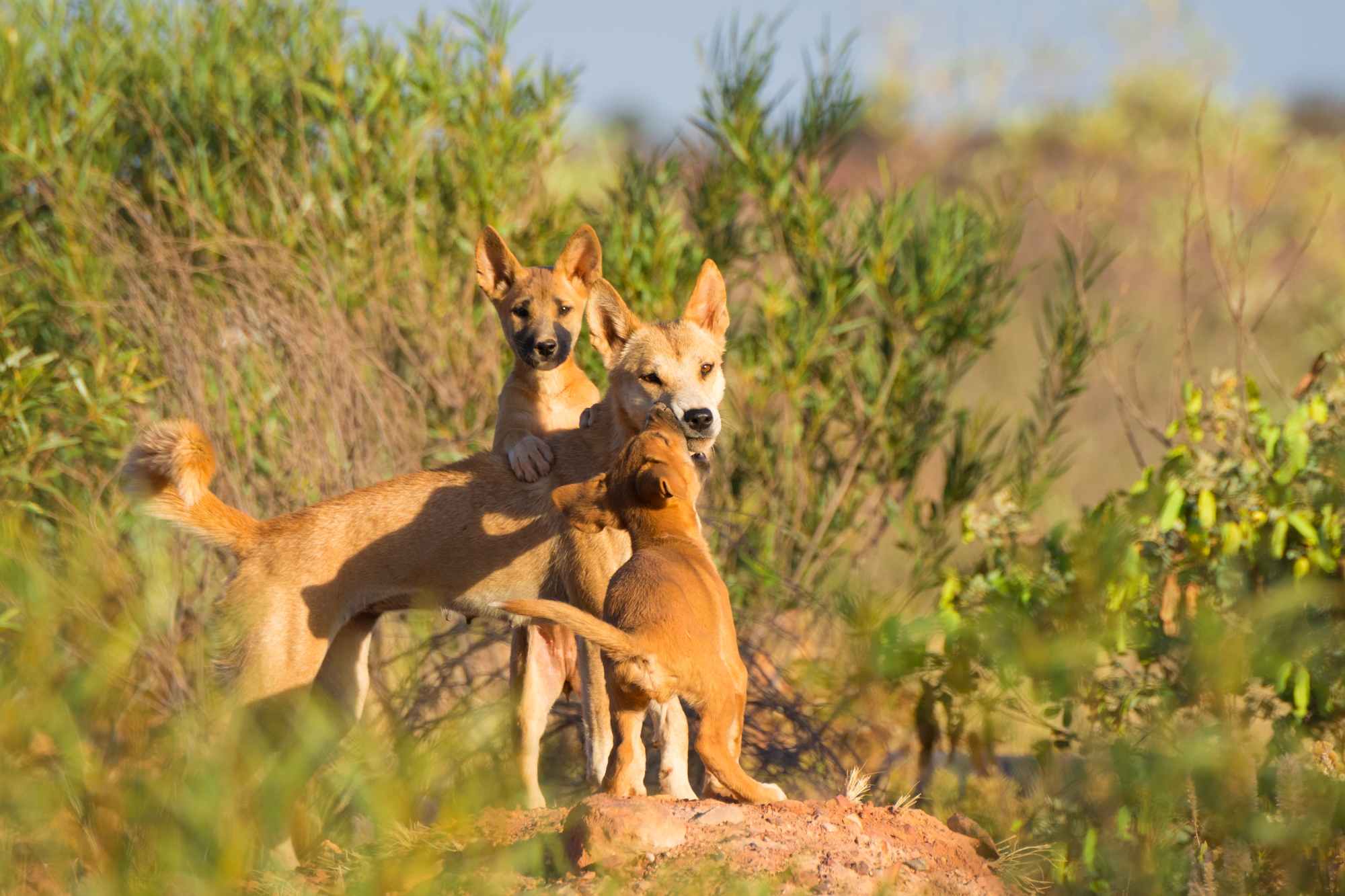 Cutting edge genetic analysis recently released shows that the Victorian government's policy distinction between native dingoes and alleged 'wild dogs', has in reality not justified the long-term lethal destruction of dingoes and is false.
Previous, crude genetic research indicated that only around 16% of dingoes were pure. The new superior research shows that 87% of Victorian dingoes are pure. It also finds that, of the 13% of the sample that were identified as dingoes with some dog ancestry, half were between 93% and 99% dingo.
The 'wild dog' myth that the Victorian government's environmentally harmful and politically expedient lethal control policy rests upon is now busted.
The truth is there are no 'wild dogs in Victoria. There is no longer any wriggle room for Agriculture Victoria and the poison industry to keep the 'wild dog' myth alive.
Any continued adherence to the 'wild dog' falsehood, and the harmful policies which rest upon it, is now untenable for any Victorian government that aspires to policy transparency and integrity, and scientifically informed environmental stewardship.
The Victorian Environment and Agriculture ministers must take responsibility for the policy fiasco of misidentifying dingoes, a threatened native species under the Victorian Flora and Fauna Guarantee Act, as 'wild dogs' to be destroyed as 'pest animals', including through the bounty system and recreational hunting.
The current Victorian ministers for the Environment and Agriculture need to be fully aware that the Victorian government has been repeatedly appealed to by leading Australian and international environmental scientists about the environmental harm caused by dingo misidentification and destruction. They should also be aware that, according to the government's own data, farm stock loss to predation by dingoes in Victoria has been negligible over the longer term.
The Victorian government must:
* Immediately discontinue the 'wild dog' bounty;
* Immediately discontinue use of the term 'wild dog' as misleading and ecologically meaningless;
* Reclassify genetically dominant dingoes as wildlife under the Victorian Wildlife Act;
*Remove the existing wildlife unprotection order for dingoes;
* Immediately ban all recreational hunting of dingoes in Victoria;
* Send a clear message to hunters and hunting organizations that dingoes are protected wildlife and impose significant penalties for killing them.
The Victorian Ministers for the Environment and Agriculture can no longer claim ignorance on this issue or hide from it. Their response will be a clear litmus test of their government's environmental integrity.
===================================================================== End
---
[i] Kylie M. Cairns, Mathew S. Crowther, Heidi G. Parker and Mike Letnic, 'Genome-wide variant analysis reveal new patterns of admixtures and population structure in Australian dingoes', Molecular Ecology, 29 May 2023,
The Conversation, 'New DNA testing shatters 'wild dog' myth: most dingoes are pure', May 30, 2023,
https://theconversation.com/new-dna-testing-shatters-wild-dog-myth-most-dingoes-are-pure-206397
About us:
AFCAD Inc is an incorporated association registered in the state of Victoria. Its purposes are the 'Preservation and Conservation of Australian Dingoes and its habitat and ecosystems' and its objectives include:
'Encourage and facilitate legislative reform to ensure the protection and survival of the dingo in the wild';
'Encourage and facilitate government policy change to ensure the protection and survival of the dingo in the wild'; and
'Inform and educate the public and government about the cultural, ecological and historical significance of the dingo and its conservation'
Contact details:
Contact: M Nuske, 0400784754; australiandingoesinc@gmail.com