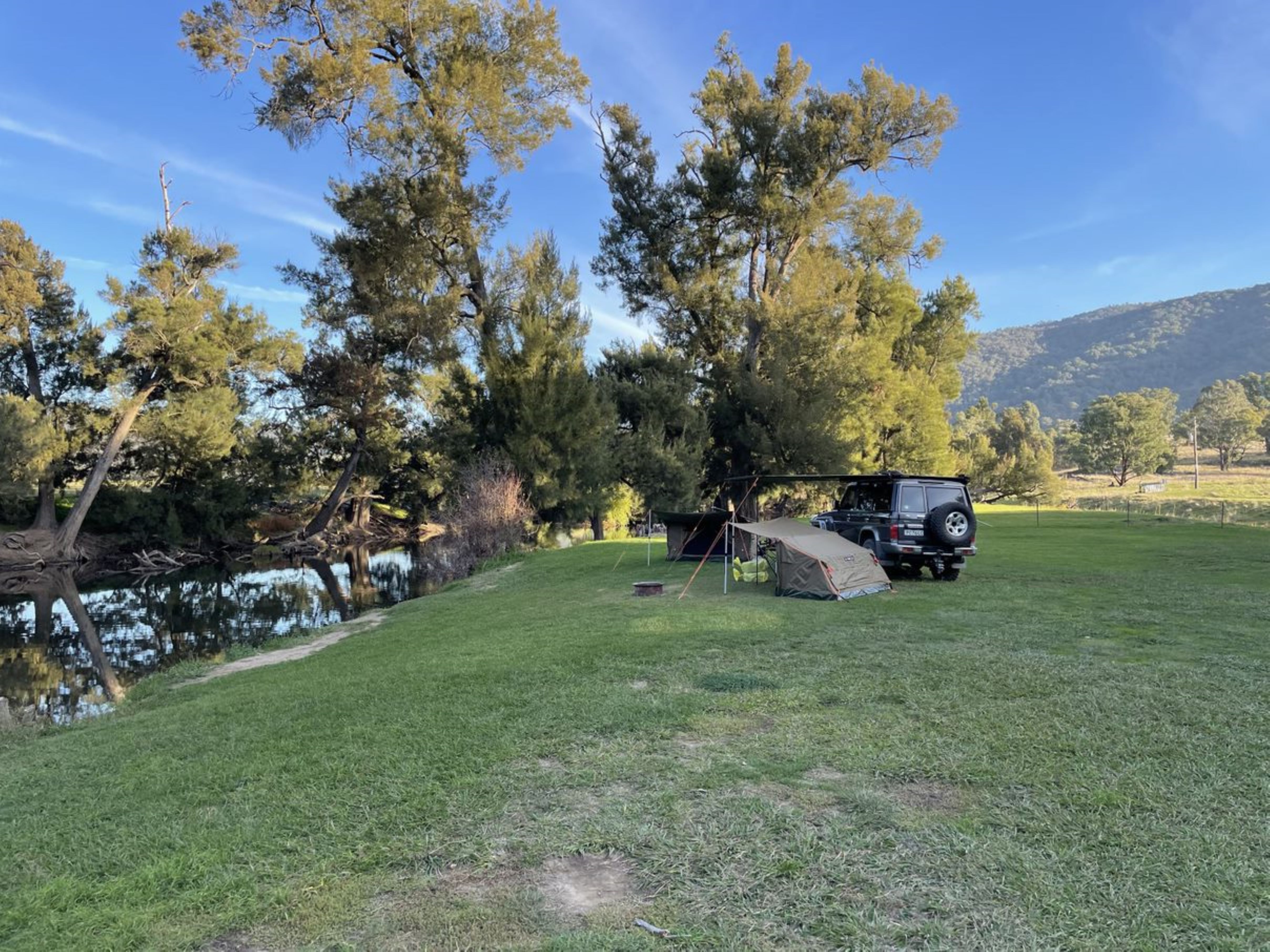 Four idyllic camping grounds at Wee Jasper Reserves, near Yass, will transition to the management of experienced Crown Land Manager, Reflections Holiday Parks, on July 1, 2023.
The four Wee Jasper reserves, currently under interim management, are on the traditional lands of the Ngunnawal people, alongside the Goodradigbee River, and include Billy Grace Reserve, along with parts of Micalong, Swinging Bridge, and Wild Block Reserve which includes the Fitzpatrick Trackhead Campground. Reflections will also care for a fifth reserve, The Tavern Reserve, in the Wee Jasper village.
Reflections is Australia's only certified social enterprise holiday park group and reinvests all profits into caring for the 36 holiday parks and 43 reserves it manages on Crown land in NSW for community benefit. As a Crown Land Manager, Reflections cares for about 9,300 hectares of Crown land across NSW with 94 per cent of it reserve area.
It will be a key priority for the Reflections team to ensure the public's continued access to Wee Jasper Reserves because of the wide community affection for the site and its valuable role in allowing families and friends to connect with nature.
With swimming holes, access to caves and bushwalking trails, the reserves are popular with school and adventure groups, fishers, bushwalkers, birdwatchers and wilderness campers.
They are also a popular stopover for adventurers completing the 420-kilometer Hume and Hovell Track, with a 21-kilometre section connecting the nearby Reflections Burrinjuck Dam reserve to the Wee Jasper Reserves.
Reflections CEO Nick Baker said the organisation was thrilled to add the Wee Jasper reserves to its growing portfolio.
"Nestled in a valley, on the banks of a pristine river and mostly unpowered, Wee Jasper is the perfect way to escape modern life and re-connect with nature," he said.
"This is wilderness camping at its absolute best. We know Wee Jasper Reserves are loved by adventure campers and we feel privileged to add it to our wide range of camping options for the 'true believers' of our motto that 'Life's Better Outside'.".
The check-in point for the reserves is the main camping site, Billy Grace Reserve, where there is an office, amenities, kiosk, showers, BBQ area and manager's residence.
The Wild Block reserve, which includes the Fitzpatrick Campground, has showers, toilets and a disabled access bathroom, and is ideal for large groups. It has access to the Wee Jasper caves system and the Hume and Hovell walking track.
The smaller Swinging Bridge reserve has toilet facilities and is located on the banks of the river, ideal for swimming, kayaking and fishing.
The Micalong Creek reserve has amenities and showers and is closer to swimming holes and walking tracks.
Contact details:
Penelope Green, Communications Officer 0437 144 526