Friday 30 June 2023
ROYAL FIELDS POPPY SEEDS 500g RECALL
BEST BEFORE 25 JUNE 2024
Sold in Coles Supermarkets and through Coles Online nationally.
Coles has been informed that a customer has become ill following consumption of Royal Fields poppy seeds with a best before date of 25 June 2024.
Coles recalled this product from stores in November 2022 as the seeds may cause illness if consumed. At the time, Coles followed all recall processes and removed stock from our warehouses and shelves. It has been identified that some units of the product were purchased from Coles stores in recent weeks.
We are working with the supplier and relevant government authorities to understand how this occurred.
We urge customers not to consume Royal Fields poppy seeds with a best before date of 25 June 2024.
Further information is available from the Victorian Department of Health website: Health warning on poppy seeds | health.vic.gov.au. Any customers who are concerned for their health should consult their medical practitioner.
Details of the product recalled: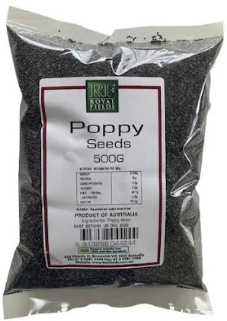 Royal Fields Poppy Seeds, 500g (SKU 3287740)
Best Before 25 June 2024
Customers can return the product to any Coles Supermarket for a full refund. Coles Online customers can receive a full refund or credit by contacting Coles Online Customer Care on 1800 455 400.
We apologise to our customers for any inconvenience. Customers seeking further information can contact Coles Customer Care on 1800 061 562.
For media enquiries, please contact
Coles Media Line (03) 9829 5250 or media.relations@coles.com.au