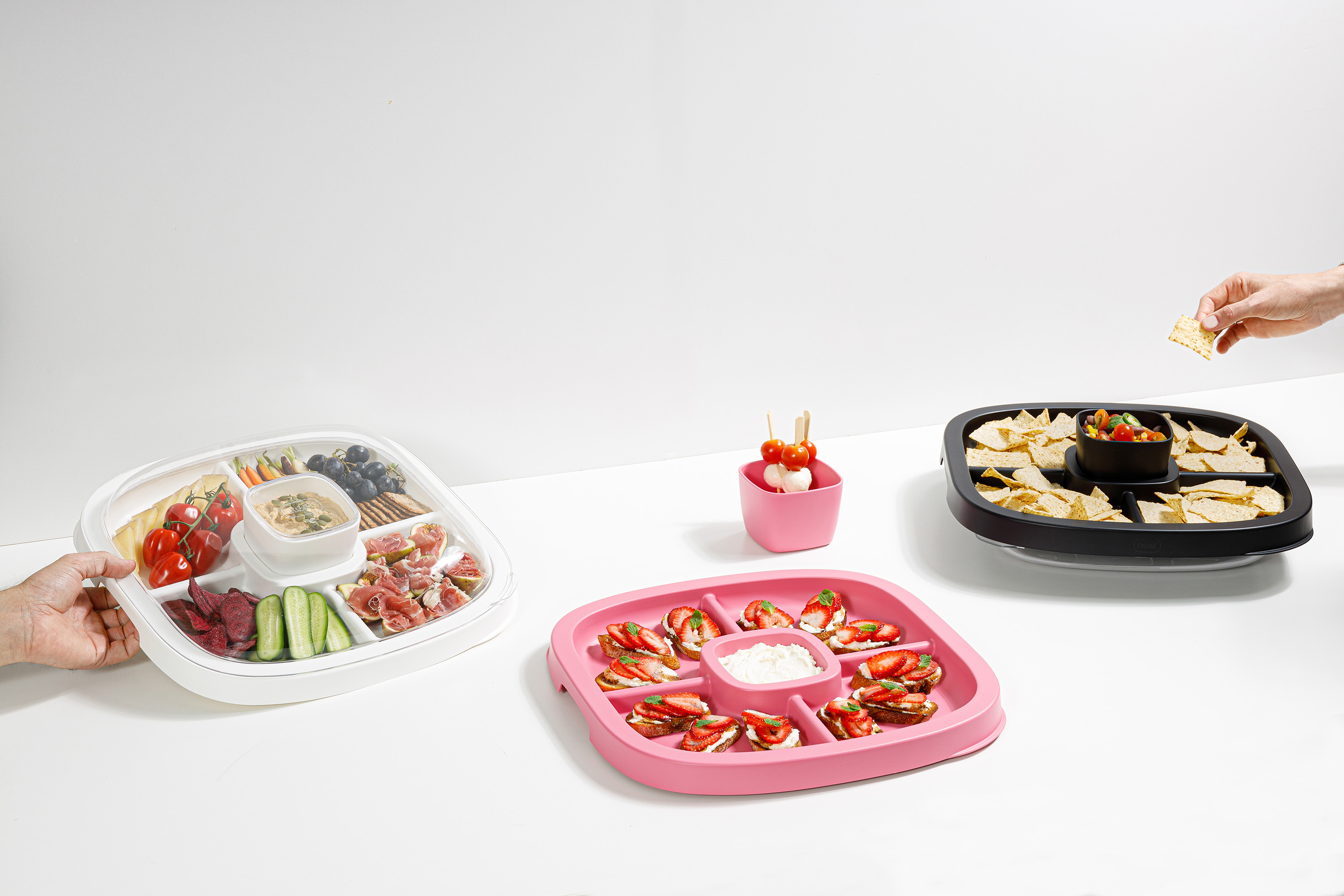 Reimagining casual entertaining with thoughtfully designed, Australian Made serveware.
Serve Neat, the startup founded by Brisbane-based husband and wife duo Nik and Lauren Leigh, sets a new standard in serveware with their debut product, the Serving Platter. Breaking away from the conventional confines of the dining table, this Australian brand is on a mission to redefine how we share good food with great people, anytime and anywhere. With a perfect blend of style and functionality, Serve Neat's portable, reusable serveware is poised to transform your culinary experiences, igniting a sense of excitement and versatility in every gathering.
The Serving Platter is the epitome of ingenuity and innovation. Meticulously honed over a two-year journey of design, prototyping, and rigorous testing, this stylish piece boasts a "neat-fit" lid system, ensuring both portability and aesthetic appeal. The transparent cover seamlessly embraces the base, eradicating any unwieldiness typically found in conventional serveware. Embodying the company's philosophy of serving convenience, the Serving Platter enables you to elevate your hosting game beyond the dining table, be it in your backyard, at a picnic, camping trip, or even during lively parties.
Lauren, one of the founders, expresses their creative ambition, saying, "We aimed to captivate attention with our serveware, and our pink Serving Platter does just that. Imagine the intrigue it sparks when you bring it out for a backyard cook-up." Nik adds, "Our focus was not just on portability; we wanted to avoid creating something overly utilitarian with bulky hinges. That's how we devised the 'neat-fit' lid, offering style and functionality in equal measure."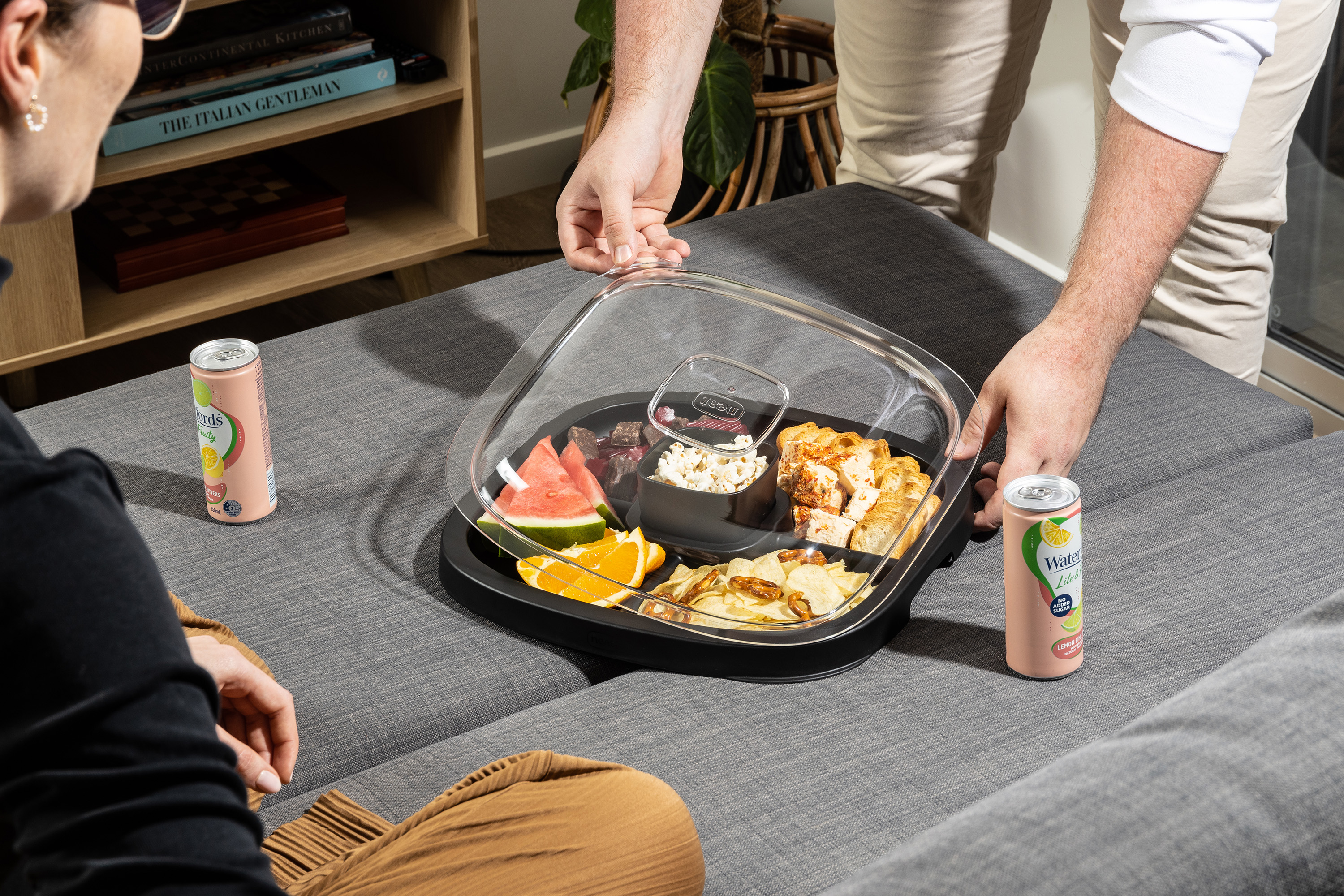 Since its late 2022 launch, the Serving Platter has garnered great popularity among discerning consumers. It has become a beloved choice for parents seeking a hassle-free serving solution at meal times and individuals in pursuit of the ultimate snack companion for picnics and date nights. With the Serving Platter, serving becomes effortless, allowing you to cherish precious moments spent with loved ones while indulging in casual or stylish culinary delights, ranging from delectable chips and dips to nostalgic-inspired canapés and high-tea assortments.
About us:
Serve Neat is the brainchild of husband and wife team, Nik and Lauren. This dynamic duo embarked on a journey to reimagine serveware, driven by their desire to create a better way to serve beyond the confines of the dining table. Their dedication to blending style and functionality led them through an intensive two-year process of design, prototyping, and testing. Manufactured entirely in Australia, Serve Neat's innovative serveware is designed to seamlessly fit into your lifestyle, encouraging convenient serving experiences in diverse settings.
Contact details:
www.serveneat.com