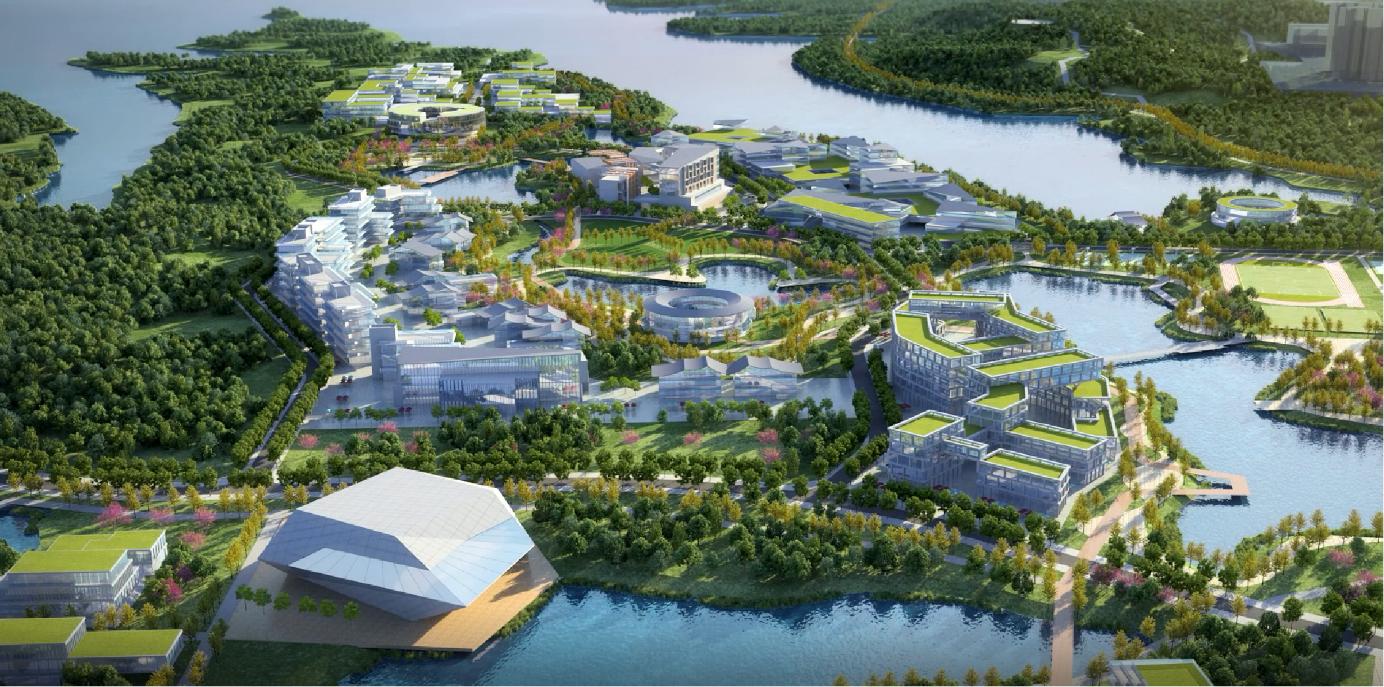 SHENZHEN, China, June 29, 2023 /Xinhua-AsiaNet/--
On June 28, an illustrious gathering unfolded in the Bao'an District of Shenzhen, marked by the convening of the 2023 Shenzhen-Zhongshan Joint Investment Promotion Conference. Beyond welcoming a prestigious cohort of 116 foreign-funded enterprises, including Siemens, Walmart, and Amazon, the event drew the participation of more than 20 distinguished foreign entrepreneurs and international dignitaries. Also, it served as a platform for the Bao'an Jiuwei International Headquarters Area (Jiuwei Area) to exhibit its unparalleled investment prospects to Fortune Global 500 companies and esteemed international organizations.
Nestled at the heart of the thriving Guangdong-Hong Kong-Macao Greater Bay Area, Bao'an District showcases its prowess in technology-oriented manufacturers, intricate industrial and supply chains, and an unparalleled web of connectivity that seamlessly integrates the sea, land, and air transportation systems with high-speed rails, intercity trains, and metro lines. Sprawling across nine square kilometers, the vibrant Jiuwei Area lies just five kilometers away from Shenzhen Bao'an International Airport, while connecting to the arterial Shenzhen-Zhongshan Bridge and driving the well-known Qianhai Shenzhen-Hong Kong Modern Service Industry Cooperation Zone. Integral to Shenzhen's burgeoning airport economic zone, it is envisioned as a pivotal cluster of headquarters. Going ahead, the Jiuwei Area promises to develop into a "headquarters courtyard" that masterfully harmonizes the urban ethos with the natural realm. For instance, a mere five-minute stroll will lead one to idyllic gardens. Extend the leisurely journey to 10 minutes, and what unfolds will not just be an enchanting natural landscape, but an exquisite fusion of Eastern and Western influences, exemplified by traditional Hakka diaolou (or "fortified watchtowers") and Western-style churches. Venture further to the neighboring Fenghuang Mountain's peak, and a breathtaking panorama of the Pearl River Estuary will be a reward, according to the Publicity Department of Bao'an District.
"Shenzhen stands as an eminent contributor to the Guangdong-Hong Kong-Macao Greater Bay Area, while Bao'an emerges as a dynamic stronghold of advanced manufacturing. Within the district, a plethora of promising opportunities for future growth await. Having explored the Jiuwei Area, I must attest to its pristine surroundings and untapped potential," noted Klaus Zenkel, Vice President of the European Chamber of Commerce in China, who also attended the event.
World-renowned companies have been increasing their investments in Bao'an since May of this year. German aviation company Lilium plans to establish its Asia-Pacific regional headquarters in Bao'an, while Trumpf, an industrial machine manufacturer, and Valeo, an automotive supplier, are strategically expanding their presence in the district. At the core of the Jiuwei Area lies its pivotal role as a home to the Asia-Pacific operational headquarters and global R&D headquarters for companies in high technology and advanced manufacturing. The ambitious endeavor aims to foster a thriving ecosystem for multinational corporate headquarters and international organizations, a hub for international business events, and an international exemplar for living, working, and traveling. With open arms, Bao'an extends an earnest invitation to Fortune Global 500 companies and esteemed international organizations to establish their foothold in this thriving domain.
Source: The Publicity Department of Bao'an District