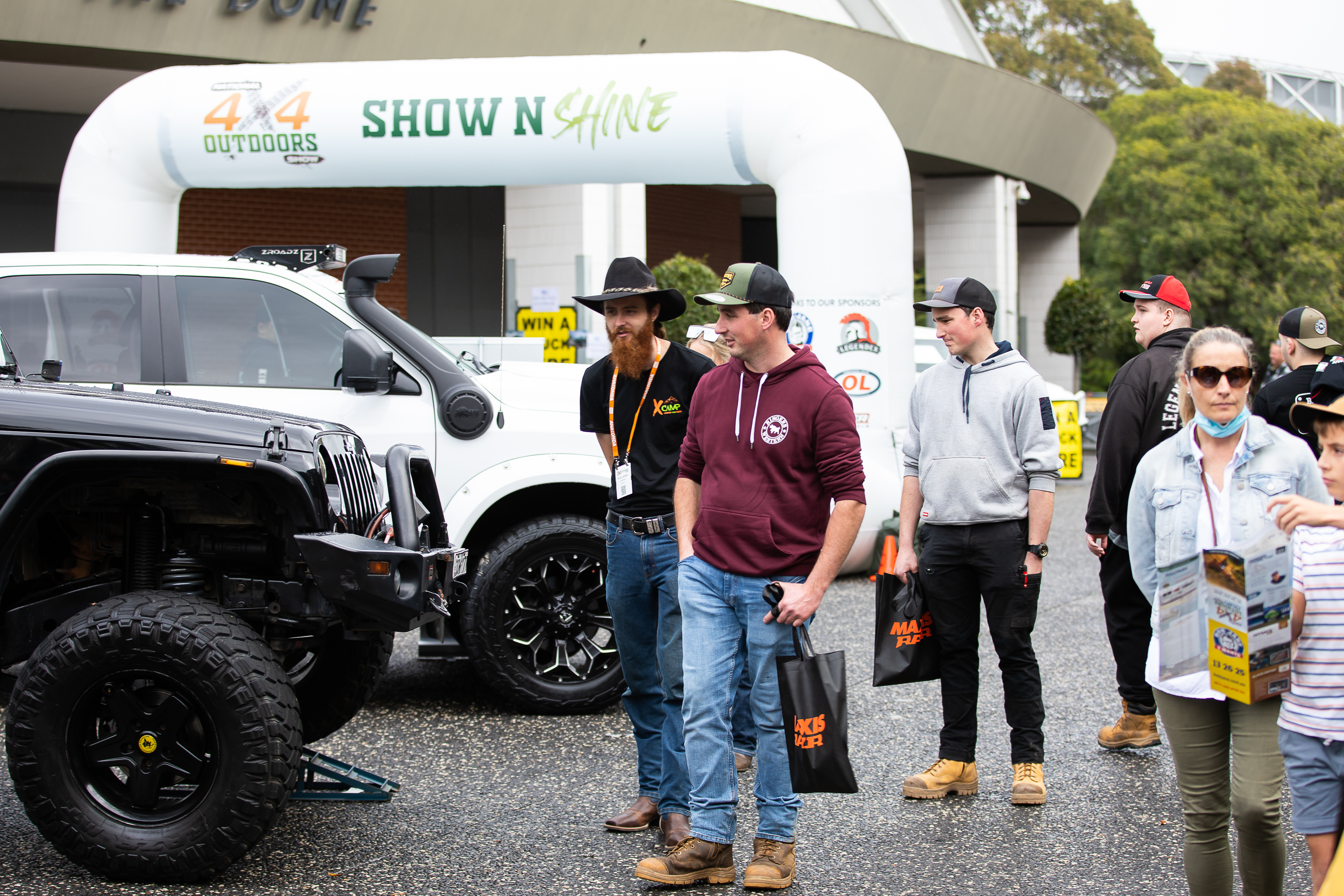 After its successful debut last year, a new look Show N Shine competition will hit the Rig Gallery at this year's National 4x4 Outdoor Show in Sydney from 14-17 July, with great prizes to be won, plus bragging rights on the line across two massive categories.
Entries are now open and can be lodged online for free via https://4x4show.com.au/Sydney/whats-on/show-n-shine until the 19 June. Shortlisted entries will be invited to display their pride and joy over the Show weekend, playing a starring role in Australia's premier outdoor lifestyle exhibition.
A collection of both new and old school 4x4s will take centre stage, from the most practical to the most hardened off-road rigs. Meet the car owners and hear their stories of adventure, build experiences and lessons learned; and get all the inspiration you need to start your own 4WD build, ready for next year's competition.
The headlining categories for 2023, include the always popular Rough and Tumble and Terrific Tourer with each category now split into two subcategories, Pre 1998 and Post 1998.
Functionality and off-road capabilities are highlighted in the Rough & Tumble category, with a focus on body armour, roll cages, big flex, lockers, reduction gears, off-road tyres, winches, and off-road light bars.
Whilst the Terrific Tourer will be judged on criterion including lifted/re-engineered suspension, long-range fuel tanks, 12v setup, off-grid capabilities, informatics, rooftop tents, rear cabins, and storage compartments.
All successful shortlisted applicants will receive two free tickets, plus prime parking within the show on either the Saturday or Sunday, with the winner of each category taking home top honours and a cash prize, while runners up will also receive a trophy and prizes.
Outside of Show N Shine, a host of special features will ensure you leave the show fully equipped and ready to start your next big adventure.
In addition to all the displays from the industry's leading 4x4, caravanning and camping brands, this year's 4x4 Show will continue to showcase many interactive areas for visitors.
Leading the way will be crowd favourite the Outback Stage, which will once again play host to some of the finest and funniest outdoor personalities Australia has seen. Mount Maxxis, presented by Mad Matt with vehicles provided by Opposite Lock, will ensure you are fully equipped to go off road, with demonstrations and tips for your next 4WDing adventure.
Recovery demos, presented by ARMA will ensure you have the skills to get yourself out of pickle an, while the team from Girls Day Out 4wd Edition will run car skill workshops and share details of their weekend away activities, all while promoting and providing a safe space that focuses on empowering women.
The Black Snake Productions team will be on hand to teach lifesaving skills and give show visitors the opportunity to get up close and personal with Australia's reptile wildlife.
With so much to see and do, you'll be sure to need a break so head over to the Outback Bar for some refreshments and live music by Cush Ryder, before heading back to check out all the top products and deals.
The National 4x4 Outdoors show is an event not to be missed, get all the gear, advice and inspiration you need to ensure your next getaway is a great success.
Tickets are on sale now and can only be purchased online. Save 15% on tickets purchased prior to the show kicking off on the 14th July, using the promo code BOGGED. For more information, check out the website at https://4x4show.com.au/Sydney/home
[ends]
Contact details:
For Further Information:
Vicky De George
Media Relations
National 4x4 Outdoors Show
Phone: 0405 151 485
Email: vicky@mediacomservices.com.au