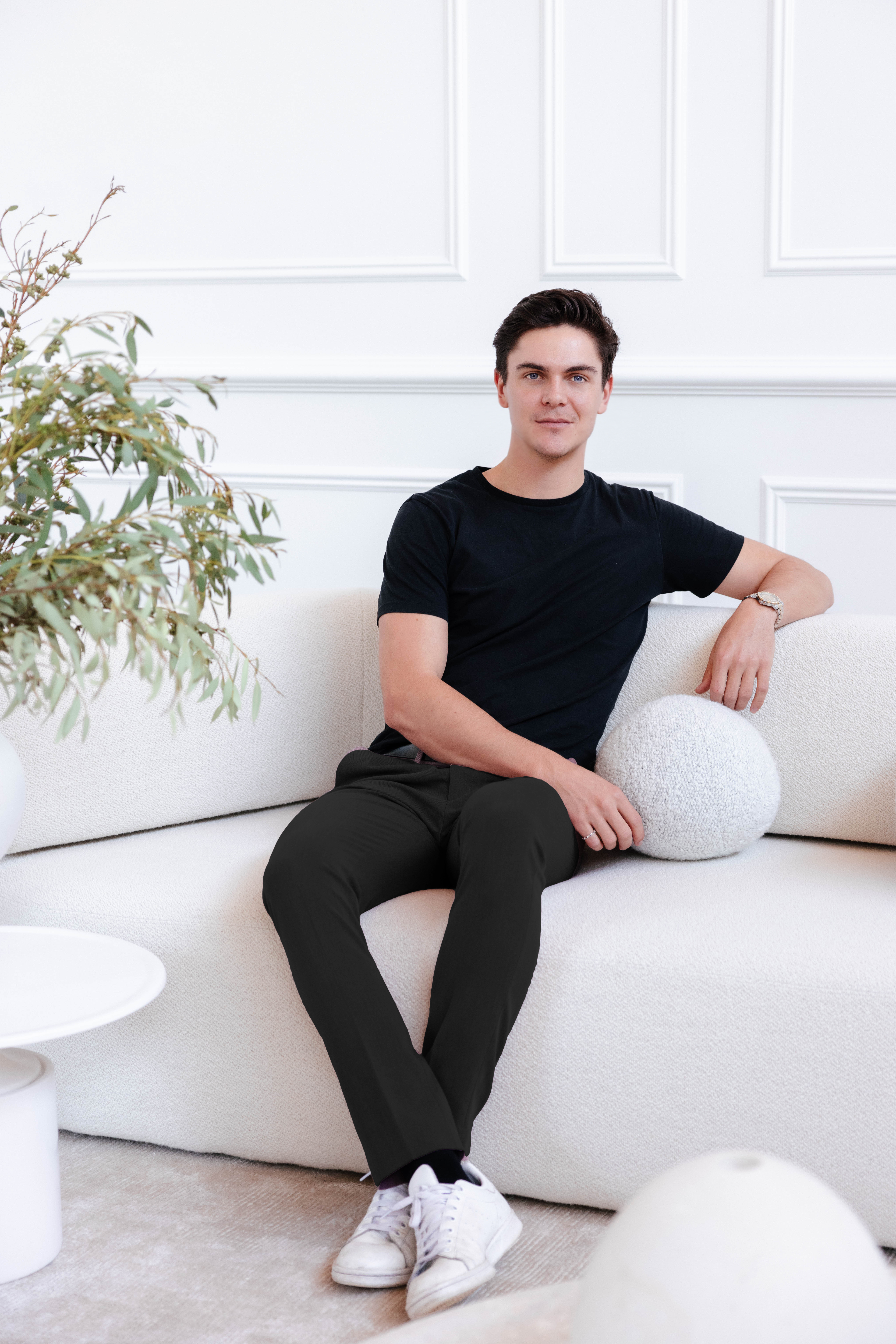 The MAXNETWORK – encompassing MAXMEDIALAB, MAXCONNECTORS and MAXCo.LAB – announces the appointment of MAXMEDIALAB Creative Director Kyle Jonsson to the prestigious MAXNETWORK Executive Team. The appointment is effective from 12th June 2023, signalling an exciting development within the organisation and for the dynamic creative Jonsson.
Having served as the Creative Director at MAXMEDIALAB and leading the MAXCREATIVE department for the past two years, Jonsson has consistently demonstrated exceptional leadership skills and remarkable ability to curate and deliver unparalleled consumer, publicity and media events across Australia and New Zealand.
Among the many creative projects Jonsson has delivered, noteworthy accomplishments include: Afterpay's 2022 runway event at Afterpay Australian Fashion Week, launching the luxury shopping precinct of Sydney International Airport with Heinemann Tax & Duty Free, a creative partnership between The Macallan and Emirates One&Only Wolgan Valley and numerous exceptional projects with clients including eBay, Lark Distillery, Paco Rabanne, Jean Paul Gaultier, Vida Glow and many more.
"Under Kyle's visionary guidance, the innovative team at MAXMEDIALAB has consistently pushed boundaries and created transformative experiences that captivate audiences and exceed expectations," says Founder & CEO of the MAXNETWORK, Lynette Phillips.
"As Kyle assumes his role within the MAXNETWORK's Executive Team, his expertise and creative acumen are set to elevate the organisation to even greater heights."
Jonsson's appointment marks another exciting milestone for the MAXNETWORK in 2023. Complemented by the exceptional leadership, inspiration and passion for innovation of the Executive Team, Jonsson's inclusion further strengthens the collective vision and commitment to excellence. With this, the MAXNETWORK is poised to continue leading the industry with ground-breaking ideas and revolutionary initiatives.
"I am thrilled to continue to build on the success of the MAXCREATIVE team with this exciting appointment to the Executive Team of the MAXNETWORK. The agency is truly a creative-led business, and I am grateful for the opportunity to continue striving to create unforgettable experiences for our clients alongside our incredible team," says Jonsson.
Discover MAXMEDIALAB online at www.maxmedialab.com.au, on Instagram @MAXMEDIALAB and using the hashtag #MAXMEDIALAB.
ENDS
Key Facts:
For press imagery from the MAXNETWORK, download via Dropbox Transfer:
https://www.dropbox.com/t/CvN7cvmyXklbsWwk
Contact details:
For further information, interviews or media requests, contact the MAXNETWORK:
Jake Halpin, Publicity Director
JHalpin@maxcolab.com | +61 412 694 088