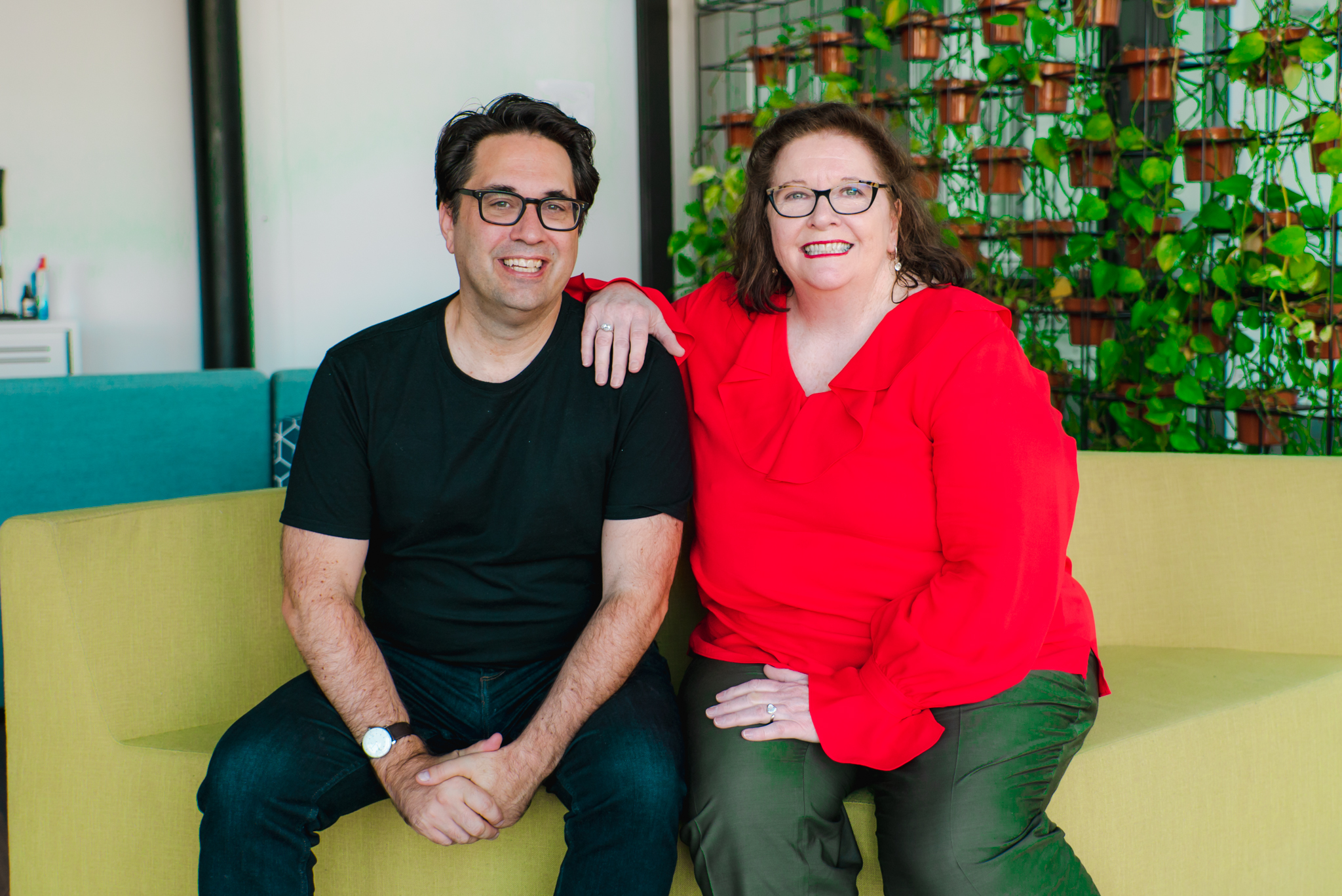 BIRTH, BABY AND BEYOND, BUT THIS TIME, IT'S FOR BLOKES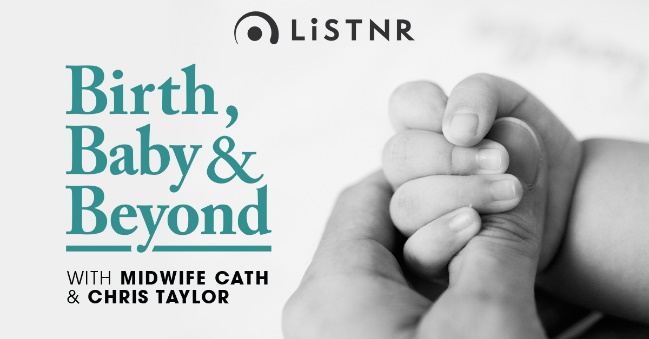 "I'd be lying if I didn't say there are days where I don't feel terrified, scared and clueless.
A lot of other dads I speak to feel the same because so much of the parenting literature - even state government resources – is still geared to mums. Modern dads want to be involved.
So I've got a lot of questions, Cath, and I'm hoping you can hold my hand and answer them."
The Chaser's Chris Taylor
Take the incomparable Midwife Cath Curtain who has delivered thousands of babies over her famed 47-year career and worked with 50,000 families during COVID, and add the journey to fatherhood of Chris Taylor, the Australian creative who's best known as a member of The Chaser team and as creator and producer of the critically acclaimed Foxtel/Binge drama Upright starring Tim Minchin.
What's the result?
A brand new season of LiSTNR's Birth, Baby and Beyond, the acclaimed go-to podcast for new parents, but this time, it's through the lens of a dad, for all new dads, and dads to be. IMAGES HERE
That dad just happens to be one of Australia's best storytellers in Chris Taylor, who shares some of his most raw, challenging and hesitant moments as he becomes a dad. Listen HERE
In episode one, which drops TODAY Monday June 19, Chris tells how it took five years for he and his wife to fall pregnant, how he found it important to share their struggle, and how so many don't.
"I think a lot of dads probably approach conception thinking, this is the fun bit where I get to have a lot of sex. Lots and lots of sex, and in nine months, we'll have a baby. While I'm sure that's true for some, I think a lot of other dads like me might discover that the reality can be quite different," Taylor said.
"We went five years without conceiving. It was quite a quite a journey… traumatic and harrowing and depressing, anxious, frightening, an existential crisis."
Taylor and midwife Cath Curtain talk about why couples traditionally wait for 12 weeks until they share the news of a pregnancy. Curtain said it was a societal thing, tinged with an old fashioned hiding of loss.
"It's if you lose the baby, then you don't have to tell anyone, which is so bad because when you lose a baby, what you want is family around," she said.
Taylor holds nothing back – he asks Curtain about masturbation, and should a man stop if trying to conceive, and in the second episode they talk about the miscarriage Taylor's wife experienced, how it affected them as a couple, and him personally.
Birth, Baby and Beyond is one of the country's most listened to podcasts because of its trusted and relatable style. Cath Curtin brings more than four decades of experience to guide new parents through the highs and lows of pregnancy, birth and the complexities of parenting.
Where previously the podcast has had the birth mother at its centre, in this season LiSTNR focuses the lens on dads; exploring the facts, fiction, questions, concerns and hopes of the dads who navigate their own unique, challenging and rewarding journey through pregnancy, birth and parenting.
LISTEN TO THE FIRST TWO EPISODES HERE
ABOUT MIDWIFE CATH CURTAIN
Cath Curtin is a trusted expert in women's health, pre-pregnancy, antenatal care and education, pregnancy, labour and birth, postnatal care, breastfeeding, parenting and maternal and child health. She has delivered thousands of babies throughout her 47-year career and is a fully qualified nurse, midwife and maternal and child health nurse, with an incomparable depth of experience. More than 50,000 new parents have attended her free, weekly webinars on childbirth education and sleep and settling for the newborn baby to the school age child.
Her first book, The First Six Weeks, was published by Allen & Unwin in 2016. This popular book has been translated for international markets in Romania and China. In 2018 Curtain wrote After, The First Six Weeks.
For more information, please contact: Kath Rose on 0416 291 493 or email kath@kathrose.com
About LiSTNR:
LiSTNR is a curated and personalised, free app offering radio, podcasts, music, and news, creating a new audio destination for all Australians. Featuring a fun and intuitive onboarding process, LiSTNR delivers an audio destination that is built for individual listeners' routines and preferences. Highly personalised, it provides listeners a new world of audio entertainment, with their own daily feed of audio and easy discovery of new content through curated recommendations. LiSTNR has partnerships with Wondery, Stitcher, DM Podcasts, the AFL, NRL, Network 10, Schwartz Media and the Royal Institution of Australia. Available across a large array of devices including both iOS and Android, CarPlay and Android Auto, Google Assistant and Alexa and Android TV, LiSTNR enables a fantastic listening experience, anytime and anywhere. Open your Ears to a new world of audio – download the free app today. LiSTNR.com