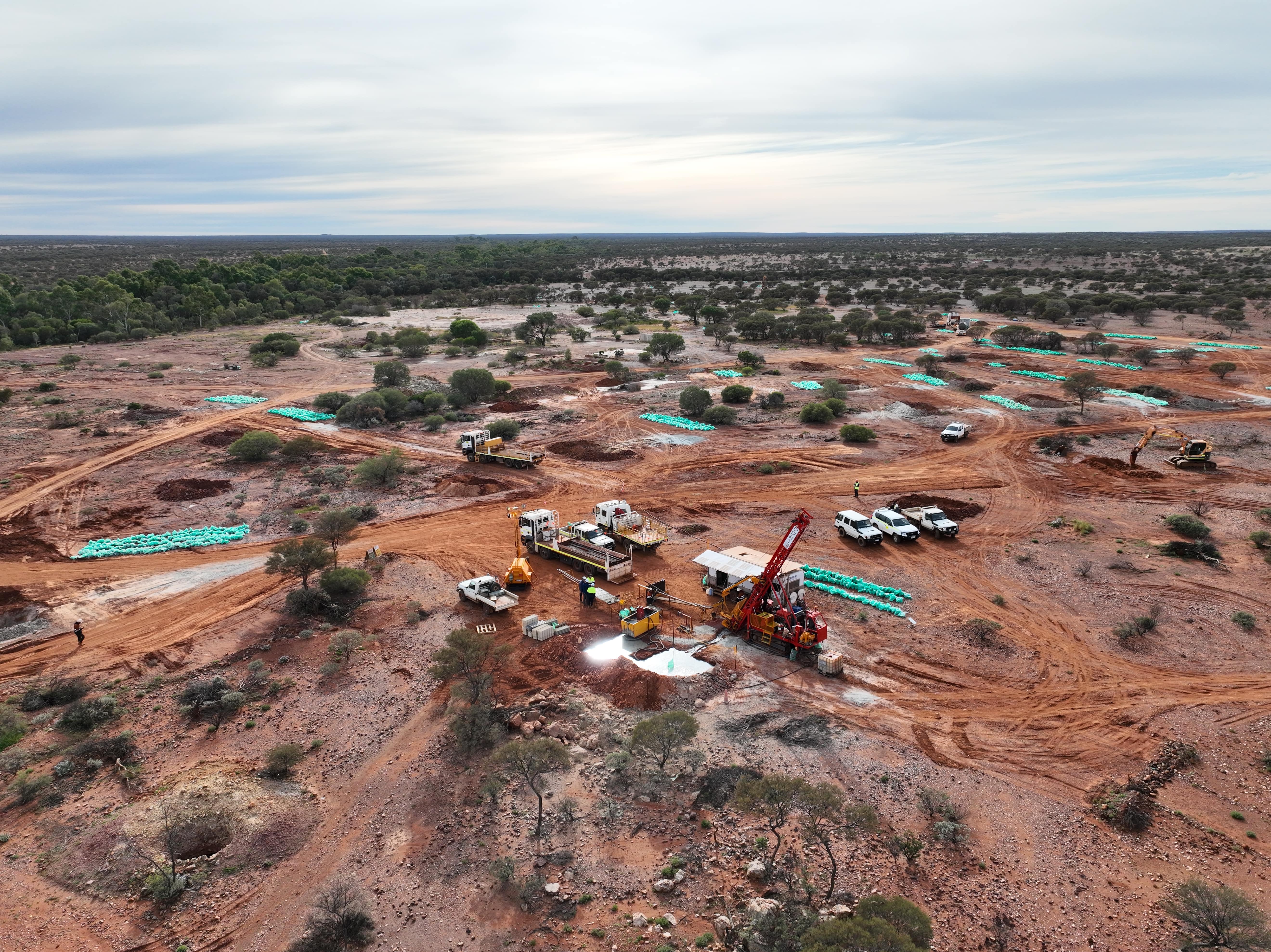 Ora Gold Limited reports outstanding gold results from drilling at the South-Eastern Ore Body (SEB) of Crown Prince Gold Prospect, demonstrating high-grade mineralisation in the newly delineated SEB anticline.
Nedlands, WA - June 28, 2023 - Ora Gold Limited (ASX: OAU) is thrilled to announce the discovery of exceptional high-grade gold intercepts during recent slim reverse circulation (RC) drilling at the Crown Prince Gold Prospect (M51/886). These drilling results highlight the extension of mineralised zones along the north-west strike and down-dip positions, unveiling new gold mineralisation in the footwall of previously drilled lodes.
The SEB of the Crown Prince Prospect is rapidly emerging as a key growth area for gold resources. The latest drilling program has provided valuable insights into the SEB's mineralisation potential, particularly in the south-eastern extension.
CEO of Ora Gold, Alex Passmore, commented, "We are pleased to report the significant extension of known mineralisation at the SEB ore body, which is part of the Crown Prince Prospect. These results indicate that the SEB mineralisation is folded in a steeply south-westerly plunging anticline, with the north-eastern limb displaying exceptional mineralisation. The recent high-grade results, along with our ongoing diamond drilling targeting deeper zones, have significant implications for mineralisation modeling at Crown Prince Prospect and provide strong support for potential economic outcomes in future mining scenarios."
The Crown Prince Prospect, situated within Ora Gold's Garden Gully Project, is a high-grade gold deposit located 22 kilometers north-west of Meekatharra in Western Australia. The prospect's accessibility via the Great Northern Highway and the Mt Clere Road makes it an attractive target for further exploration and development.
During the recent slim RC drill program, a total of 44 holes were drilled, covering 3,213 meters. Assay results from approximately one-third of the program have been received, showcasing highly encouraging gold grades (Table 1, Appendix 1, and Figure 2). The program also included a concurrent diamond drill program, consisting of two diamond tails on the Main Ore Body (MOB) and four holes with coring from the surface over the SEB. Assay results from the diamond drilling are pending.
The results from this release demonstrate new high-grade extensions to the SEB and present a fresh structural interpretation of mineralised shoots at Crown Prince (Figure 2). The mineralised envelopes exhibit contortions and folding between northerly trending shears. The MOB mineralisation is found in a steep south-east plunging anticline, while the SEB mineralisation is hosted within a steep south-westerly plunging anticline, with both zones separated by a northerly trending shear zone.
The structural interpretation is based on the high-grade envelopes encountered in recent RC drilling and core logging from the diamond drilling campaign. Detailed information on the drill holes and sampling can be found in Tables 1 and 2, with assay results exceeding 0.1ppm Au included in Appendix 1.
For further information, please refer to the attached figures:
Figure 1: Garden Gully tenements and location of OAU's gold prospects
Figure 2: Significant Intercepts with recent RC drill hole collars, DD hole traces, and new interpreted structural setting at Crown Prince Prospect
Note: The attached figures can be found on the company's website https://wcsecure.weblink.com.au/pdf/OAU/02680263.pdf
For media enquiries:
Jane Morgan
Investor and Media Relations
jm@janemorganmanagement.com.au
About us:
About Ora Gold
Ora Gold Limited (ASX: OAU) is a mineral exploration and development company which holds a substantial package of tenements in the prolific Murchison goldfield near Meekatharra, Western Australia.
The Company is focussed on the Garden Gully Gold Project which comprises a 217km2 tenure package covering the Abbots Greenstone Belt. The project has multiple gold prospects along the belt with the most advanced being the Crown Prince Prospect. Gold mineralisation in the belt is controlled by major north trending structures and contact zones between felsic and mafic metamorphosed rocks.
Crown Prince Prospect is located within a granted mining lease and is advancing towards development.
Contact details:
For media enquiries:
Jane Morgan
Investor and Media Relations
jm@janemorganmanagement.com.au