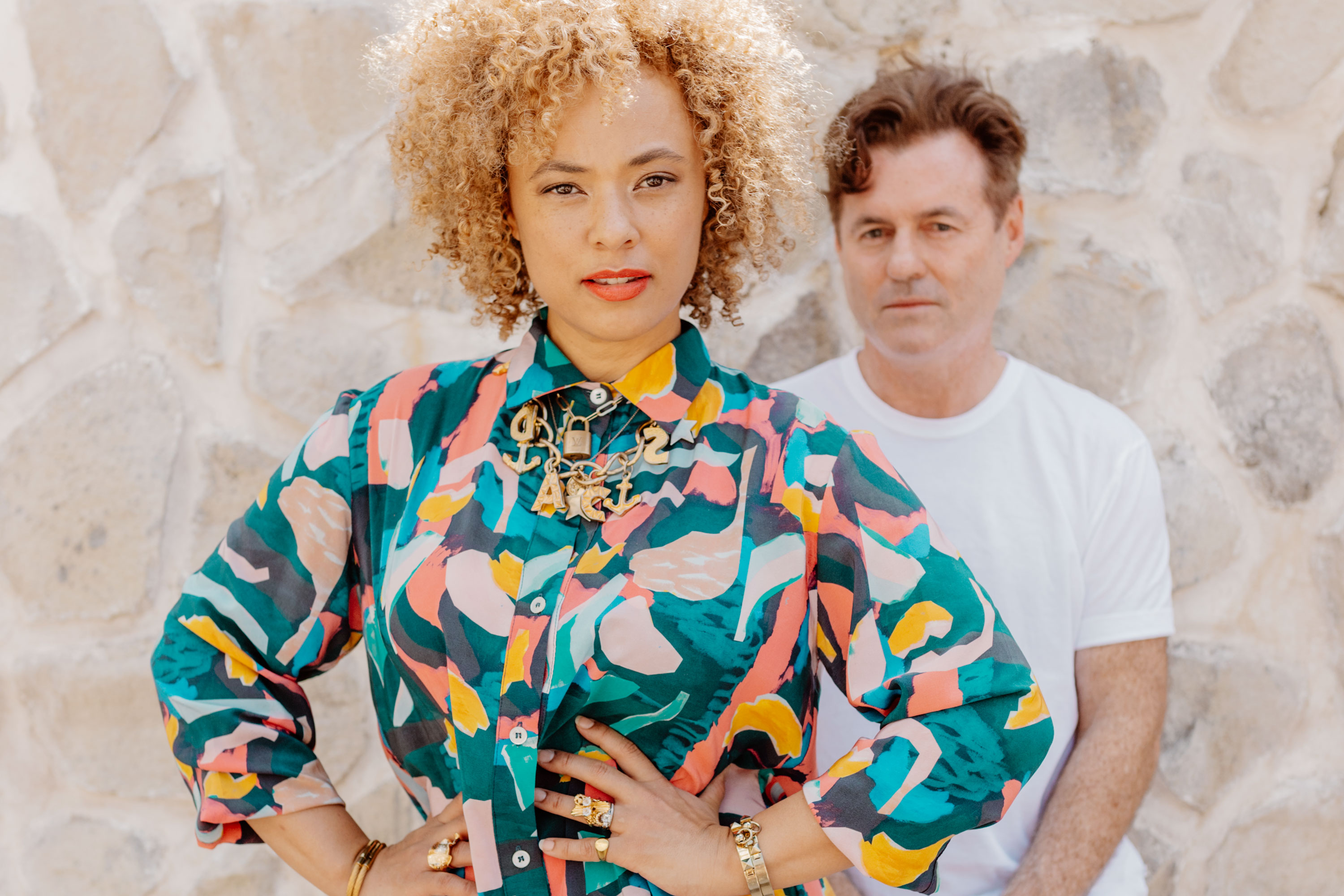 Music the perfect pairing for the Festival of Food & Wine – September 8 to 10
With Toowoomba Carnival of Flowers' Festival of Food & Wine just six weeks away, here's a deep dive on the knockout line-up of Australian music headed to Queens Park from September 8 to 10 for the celebration!
TOP TIP – book your tickets AND somewhere to stay NOW because tickets are selling fast!
Tickets are ON SALE NOW.
Friday 8 September: Steph Strings, Budjerah, Sneaky Sound System
Steph Strings | Welcome Melbourne-based singer-songwriter Steph Strings to Toowoomba! She's been Australian Musician's "Musician of the Month", had sell-out shows at Melbourne's iconic Chapel-off-Chapel and has impressed at Ocean Sounds Festival on Phillip Island, and Winter Wine Festival in NSW. Now, Steph Strings will treat us to her acoustic folk jams with subtle hints of John Butler Trio, Tash Sultana and Ziggy Alberts.
Budjerah | STAR ALERT!! ARIA award-winning Coodjinburra artist, Budjerah, brings an innovative blending of R&B and pop flavours – he's already had hits Ready for the Sky, Missing You and a recent collaboration with WILSN for a stirring cover of Crowded House's Better Be Home Soon. He supported Ed Sheeran's recent Australian tour and has just released new song Video Games – co-written with Aussie indie icons Meg Mac and Chris Collins.
Sneaky Sound System | Famed Australian dance group, Sneaky Sound System is all about dance, with chart-topping hits like UFO, Pictures and I Love It, and ARIA Awards for Breakthrough Artist and Best Dance Release, the first of 14 nominations to-date. Plus, they've lent vocals and lyrics to superstars Jay-Z, Kanye West and Snoop Dogg, and been a guest mentor on The Voice. So, get your dance pants on!
Saturday 9 September: Hamilton Band, Chocolate Starfish, Hoodoo Gurus
Hamilton Band | led by frontman and Fiji Idol winner, Lai Utovou, Hamilton Band knows how to step it up a notch having shared the stage with artists Brian McKnight, Jill Scott, Maxwell, D'Angelo, Common, Anthony Hamilton, Angie Stone, Leelah James, and Paramore (to name a few!). Prepare to dance.
Chocolate Starfish | One of Australia's best live bands of the 90s and 25 years later, they still pack venues. Make sure you pick up your platters and wine glasses, because Chocolate Starfish plan to leave EVERYTHING on the floor as they rock out in Toowoomba!
Hoodoo Gurus | Rockstars of the Aussie music scene and inductees into the Australian ARIA's Hall of Fame, the Hoodoo Gurus are behind anthems like That's My Scene, Bittersweet and Like, Wow – Wipeout. Music legends right here in Toowoomba!
Sunday 10 September
Dreams Show - Fleetwood Mac & Stevie Nicks Tribute | Who doesn't LOVE Fleetwood Mac and Stevie Nicks? Dreams Show delivers all the loved anthems and incredible musical moments you need for a perfect Sunday afternoon. You are welcome!
Eurogliders | It's them – live on stage! The Australian music makers who found international success through their hit single Heaven (Must Be There). So, allow the songs of an Australian generation to wash over you and cleanse the palette in a way that only the 80s can!
Jon Stevens | THE MAN HIMSELF! Lead singer of Noiseworks, fronting rock legends INXS from 2000 – 2003, and starring as Judas in Australia's production of Jesus Christ Superstar, Jon Steven's is a total rockstar! Witness him singing live hits like Take Me Back, Touch and Hot Chilli Woman, or one of his collaborations with stars Kate Ceberano and Black Sorrows. Sit back as you wine, dine, and prepare for the perfect rock 'n' roll dinner and a show!
***
Famed Masterchef Foodie Justine Schofield leads the Farm to Fork demonstrations over the three day Festival. Queens Park will become home to The Tasting Room and have bars serving sips from 4Brothers Brewery, Pechey Distilling Co and Burleigh Brewing, as well as the BBQ Pityard from Paddock Butchery, the sellout Botanical Society area, and more than 35 food and wine stalls. Flower crown making stations also return.
The internationally acclaimed Toowoomba Carnival of Flowers will take over September as a joyous 30 days of petals, flavours, sounds and sights, headlined by 190,000 blooms. Toowoomba Carnival of Flowers is supported by the Queensland Government, through Tourism and Events Queensland, and features on the It's Live! In Queensland events calendar.
TCOF imagery here
Toowoomba Carnival of Flowers 2023
1 – 30 September 2023
tcof.com.au
Festival of Food & Wine
8- 10 September 2023
tcof.com.au
For more information contact Kath Rose & Associates on 0416 291 493 or kath@kathrose.com