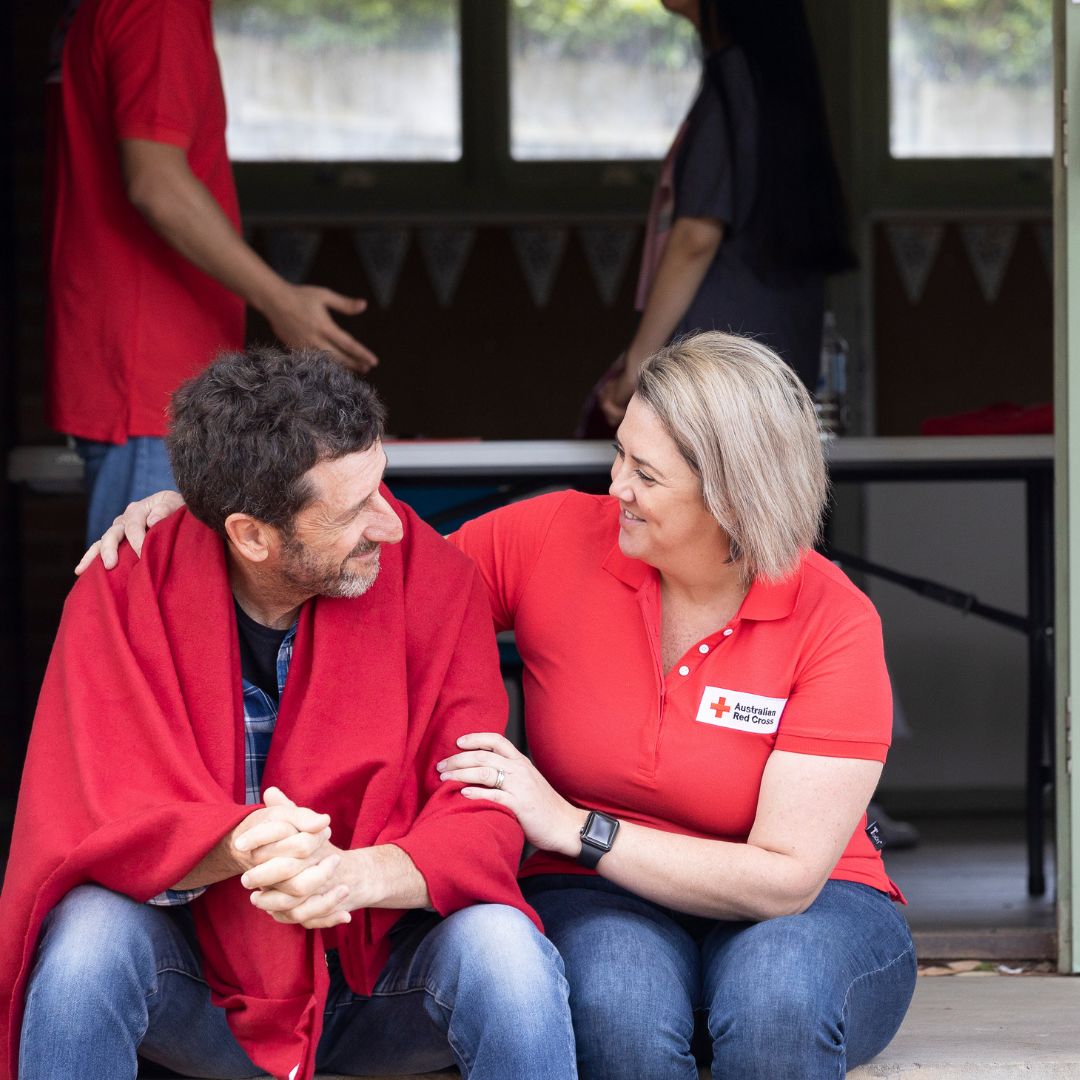 As disasters become more frequent across Australia, the demand for Australian Red Cross emergency services is growing.
In New South Wales,1,200 Australian Red Cross emergency service volunteers play a critical role in supporting communities when disaster strikes, but more are needed.
Volunteers are vital in delivering Australian Red Cross emergency response programs. They not only support people in their own communities but are often deployed across the country to be where they're needed most.
Australian Red Cross State Manager Emergency Services for NSW, Diana Bernardi is encouraging anyone with a passion to help and meet like-minded people to consider joining the volunteer community.
"Volunteering means joining a group of nearly 1,200 volunteers across NSW who are ready to assist locally and across the state and rest of the country in times of emergency," Ms Bernardi said.
"As a volunteer this could mean supporting people in evacuation or recovery centres or supporting and delivering disaster preparedness activities and workshops in schools and communities.
"No matter your background, there is a role for you if you have the desire to help people in times of need".
Australian Red Cross Emergency Services assist individuals and communities to prepare for, cope with, and manage the psychosocial impacts of emergencies – and right now needs volunteers more than ever.
Volunteers gain access to internationally and nationally developed training to undertake their roles, including psychological first aid, community engagement and development, preparedness, and recovery.
There are more than 3400 Australian Red Cross emergency services volunteers around the country who are vital in providing critical support to communities. Becoming an Australian Red Cross volunteers means joining a movement that has been responding to emergencies and providing humanitarian assistance in Australia since 1914.
For more information contact nswemerencyservices@redcross.org.au or see volunteer roles at www.redcross.org.au/volunteer
Contact details:
For media inquiries and interview requests please contact: Australian Red Cross media: media@redcross.org.au or call 1800 733 443.