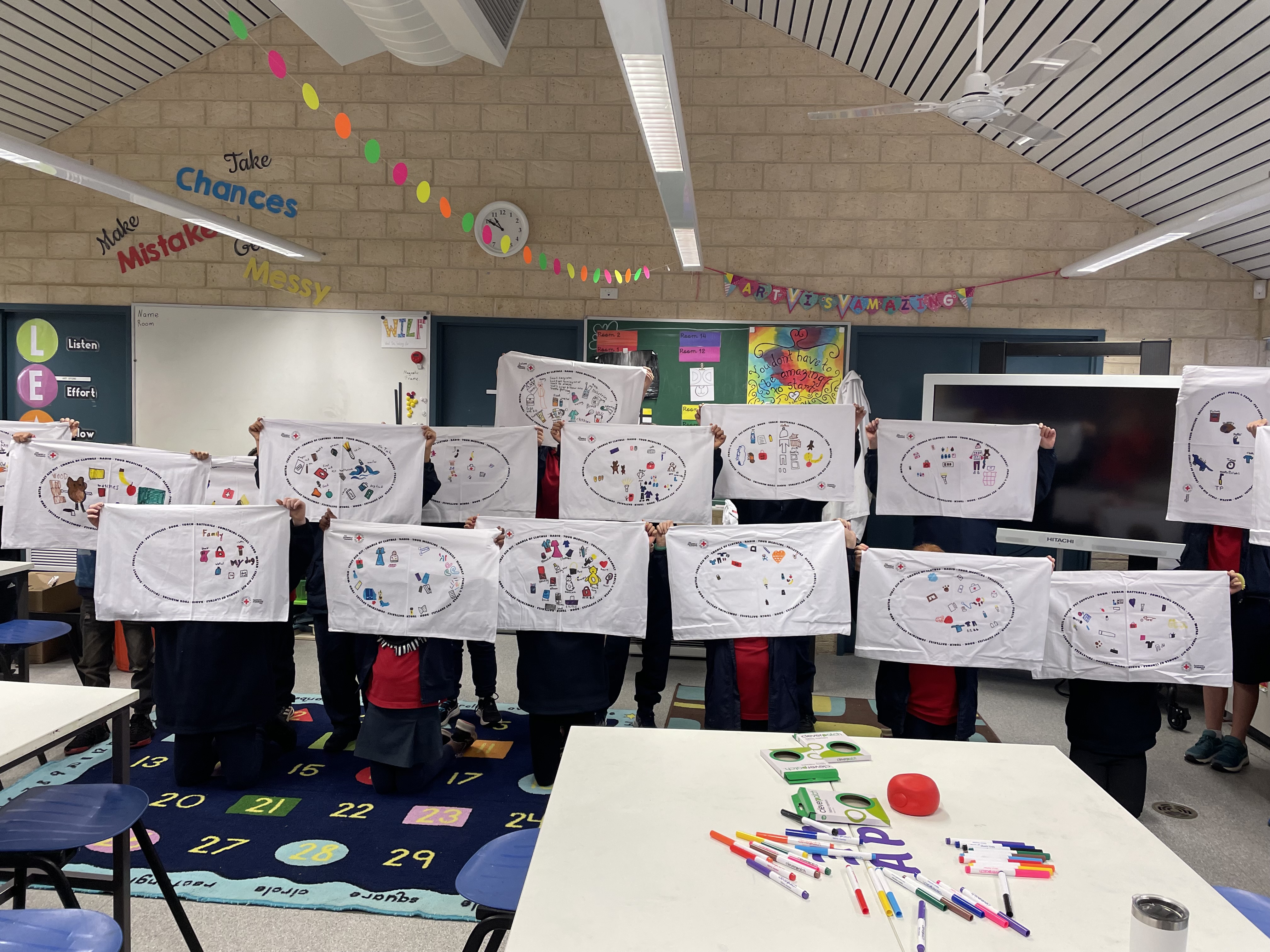 On a journey to promote disaster preparedness among the younger generation, this week Australian Red Cross WA Emergency Services team are travelling through the Wheatbelt region to help teach kids how to best prepare for disasters.
Heading into schools and kindergartens in Northam, Beverley, Pingelly, Narrogin, Darken and Corrigin, the team is taking the Pillowcase Program direct to the classroom, to help educate and engage kids on essential disaster preparedness.
The program teaches students essential skills with the hope to instil confidence and encourage proactive action when they're faced with challenging or scary situations.
"We're committed to building resilient communities and this means empowering our young ones with the knowledge and skills to respond effectively during emergencies," said Australian Red Cross WA Emergency Manager, Jennifer Pidgeon.
"Through the Pillowcase Program, we want to create a culture of preparedness, where each child understands their role in emergencies. This is especially important to build confidence in children who have already suffered through bushfires and disasters in their homes, leaving them with fear or anxiety," said Ms Pidgeon.
Throughout the sessions, students learn to understand emergencies and techniques to stay calm and can personalise their own pillowcases, turning them into practical emergency kits to store essential supplies. These kits will serve as a constant reminder for children to be ready for disasters and will help them feel a sense of ownership and readiness for if disaster hits.
"It's wonderful to see how our Emergency Service teams are welcomed by the children, who are enthusiastic about taking part in this program," said Ms Pidgeon.
"The team's passion for sharing knowledge and empowering our youth will undoubtedly make a significant impact on building a resilient and prepared Western Australian community".
The Australian Red Cross Pillowcase Program kicked off on Saturday 22 July and the team will continue to visit schools across Western Australia in the following months. Teachers, parents, and students are encouraged to participate and take advantage of this unique opportunity to enhance their disaster preparedness knowledge.
For more information about the Australian Red Cross Pillowcase Program and to schedule school visits, please visit https://www.redcross.org.au/emergencies/pillowcase-program/.
Contact details:
For media inquiries and interview requests please contact: Australian Red Cross media: media@redcross.org.au or call 1800 733 443.