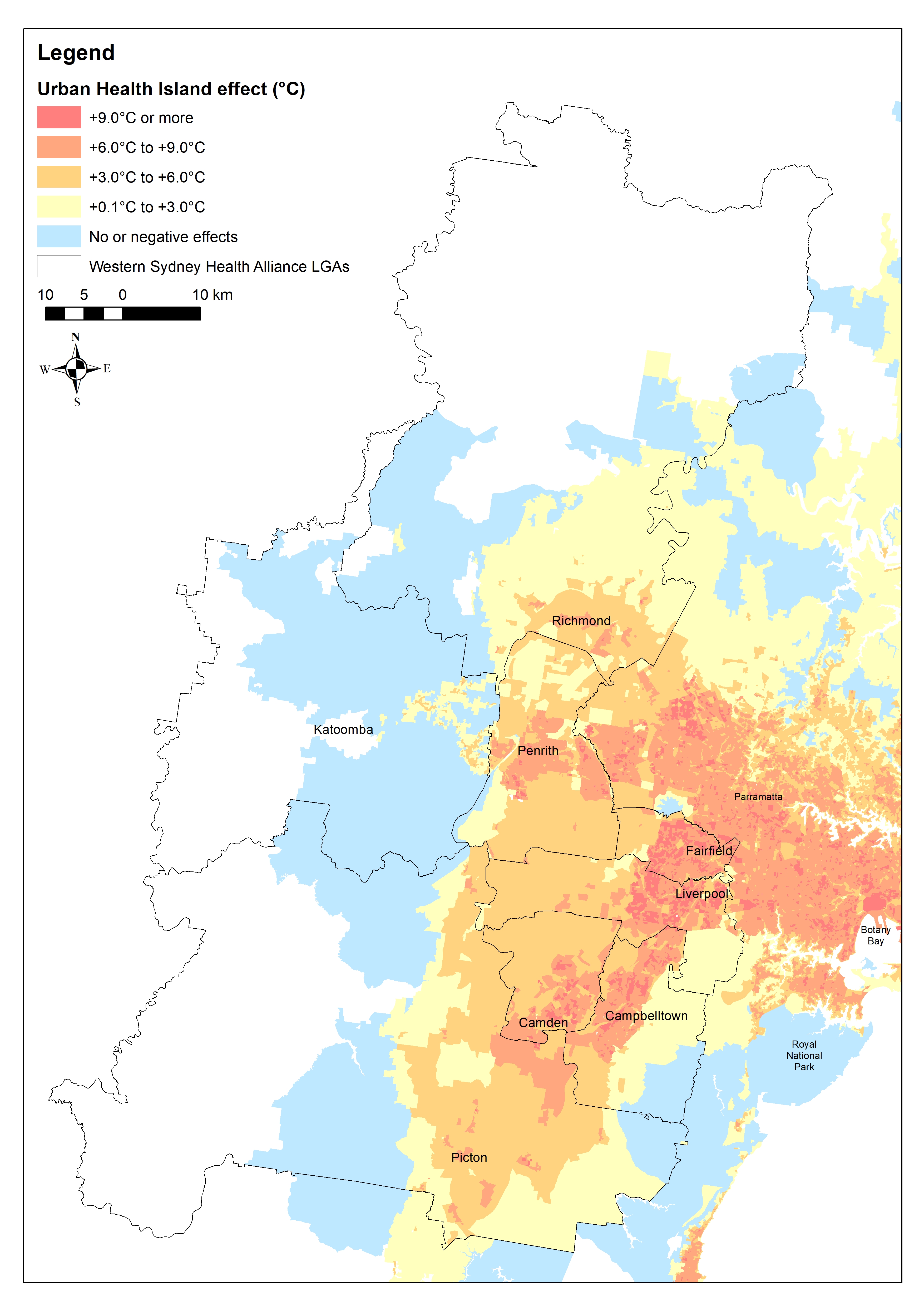 A new report Land Use Planning for Equitable Health Outcomes (LUPEHO) shows a greater need for collaboration in making research-based decisions to build inclusive, healthy, and thriving communities. A large evidence base links where people live with whether or not they experience good health outcomes. A fully functioning land use planning system ought to include policies, plans and strategies that allow for environments and places that improve, rather than exacerbate, health inequities.
Land use planning has a profound impact on the health outcomes of communities.
The Western Sydney Health Alliance commissioned UNSW Sydney's Centre for Health Equity Training, Research and Evaluation (CHETRE) and the Healthy Urban Environments Collaboratory (HUE) to assess if and how State Government's land use planning instruments are applying an equity lens to improve health outcomes and reduce health disparities experienced by communities in Western Sydney.
The research reviewed 14 State Environmental Planning Policies (SEPPs) and 8 Local Environmental Planning Policies (LEPs) against NSW Health's Healthy Built Environment Checklist and has highlighted a lack of clarity over how land use planning strategies can address health inequities. The research gives a clear picture that health equity is often overlooked in the current planning system.
While some planning instruments highlighted that 'equitable access' should be ensured, hardly any provided definitions on what equity means from a planning perspective; even fewer provided guidance on how equity may be achieved.
These planning instruments have oversight of land use allocations, connections, transport modes, access to natural environments, public space design and amenity.
The research, conducted by Dr Patrick Harris, Dr Edgar Liu and postgraduate researcher Dr Hyungmo Yang, proposes a set of 14 indicators for Land Use Planning for Equitable Health Outcomes to assist local governments within the Western Parkland City to reflect on and monitor healthy planning outcomes. These set of measures may facilitate improvements toward reducing health inequities and monitor changes over time, informing sound decision-making at a local level and helping to create healthier and more inclusive communities.
By considering the social determinants of health, such as access to quality housing, transportation, parks, and healthy food, this research underscores the importance of integrating health equity considerations into land use planning processes. In doing so, policymakers, urban planners, and community stakeholders can proactively address health and promote equitable health outcomes for all residents.
Contact details:
For more information on this research study or to request interviews, please contact:
Patrick Harris – Acting Director, UNSW Sydney's Centre for Health Equity Training, Research and Evaluation (CHETRE) – 02 9612 0779 – partick.harris@unsw.edu.au