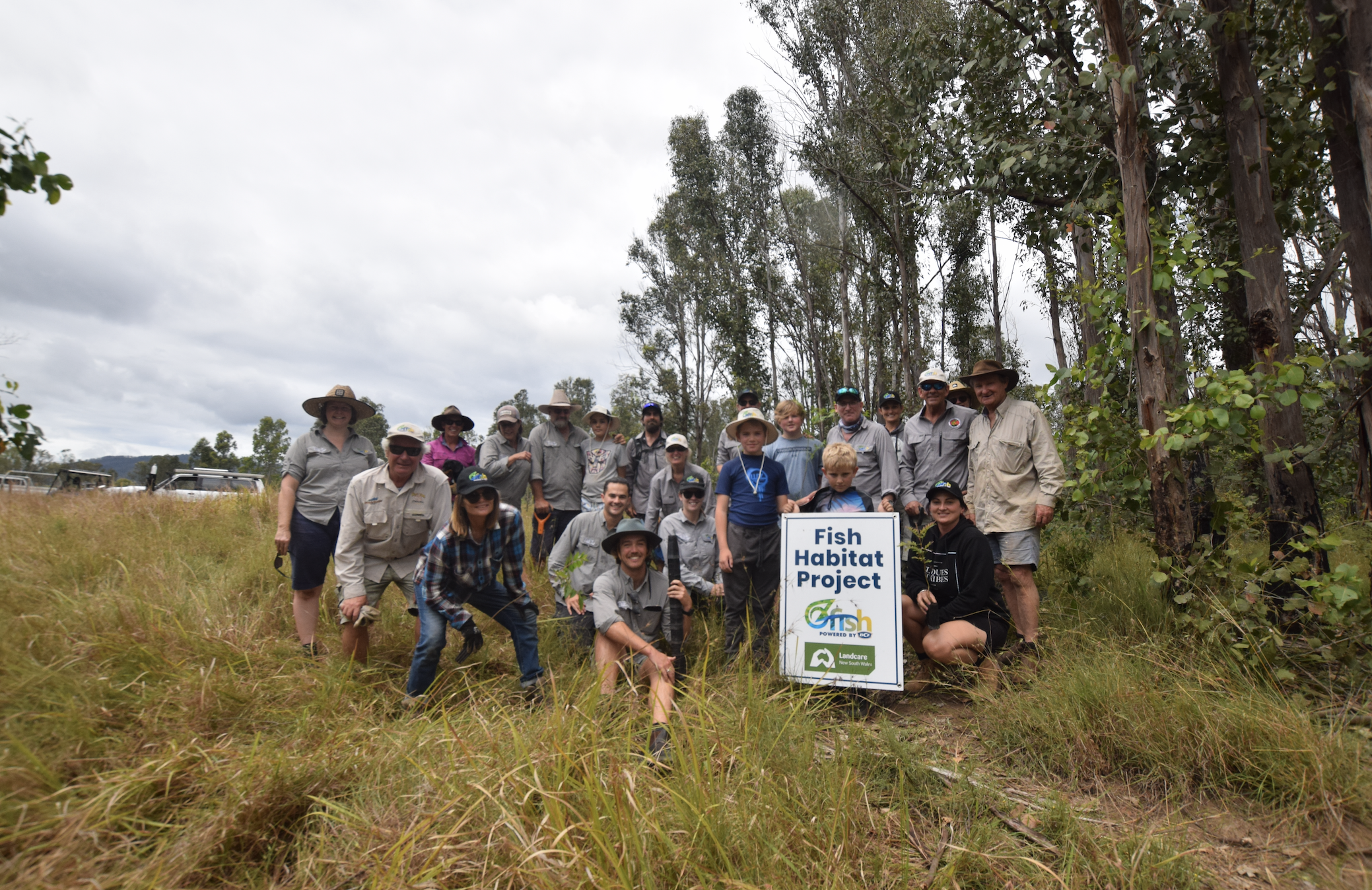 OzFish Unlimited is calling on community volunteers to help make a difference by collecting water samples to assess the health of the Clarence River catchment area.
OzFish, Australia's only recreational fishing charity dedicated to restoring waterways, has partnered with the NSW Department of Planning and Environment to launch a Water Quality Pilot Project.
The 12-week Clarence River Fisher Science Project will kick off in August 2023 and OzFish is looking for at least 20 volunteer citizen scientists to collect water samples following rainfall throughout the catchment area from Yamba to Tabulum in the north, down to Coramba and Nymboida.
Dr Shane White, OzFish Project Manager in the NSW North Coast said volunteers do not need to have experience, just be willing to donate a small amount of time have an interest in understanding water quality and a passion for healthy waterways.
"It's super easy for the volunteers. After we provide the training and equipment, it's as simple as driving to a location, lowering a bucket with a rope over the side of a bridge or riverbank, and collecting a water sample.
"The citizen scientist then puts the sample into a provided vial, reads the numbers on the side and records the data. 
"We want to hear not just from anglers but anyone who is passionate about the health of the local environment. That includes canoeists, paddleboarders, jetski riders and waterskiers – anyone who loves the river.
"We're casting a very wide net, pardon the pun," said Dr White. 
There will be a training workshop on August 17 at Grafton District Services Club at 6.30pm hosted by OzFish and the NSW Department of Planning and Environment science team, so the volunteers can receive their testing kit and instructions on what's required and when.
With its extensive catchment area of 22,716km², the Clarence catchment is the largest coastal river catchment in New South Wales, but this vital waterway faces several challenges, including erosion, nutrient inputs, acid sulphate soils, channel modifications and alterations to natural flows.  
The Clarence River is significant to local communities and primary industries such as commercial fishing, sugar cane and beef cattle production. There is a pressing need to better understand the health of this ecosystem after the devastating flooding of 2022.   
This project will focus on the Clarence River and its tributaries, including Shark, Broadwater, and Sportsmans Creeks, as well as the Coldstream, Orara, Mann, and Esk Rivers.    
"Whenever it rains, the lower Clarence River turns a murky brown colour and you'd be lucky to see 10cm into the water," Dr White said. 
"What we can do with data from this water quality monitoring project is target priority work zones in this huge catchment, so we know where to do the work for erosion management, riparian restoration and habitat enhancement." 
The project is funded through the Flood Recovery Program for Water Quality Monitoring delivered by the Department of Planning and Environment, in partnership with the NSW Environment Protection Authority and the NSW Recreational Fishing Trusts. It is part of the Riparian Stabilisation Package managed by the Department of Regional NSW and 50:50 jointly funded by the NSW and Australian Governments under the Disaster Recovery Funding Arrangements, and the project is also funded by BCF – Boating, Camping, Fishing.
If you would like to know more about the project or get involved become a member of OzFish at www.ozfish.org.au or phone 1800 431 308.     
Undertaking this project on Bundjalung Country, OzFish acknowledges and pays respect to the Elders past, present and emerging, recognising their invaluable connection to and care for the Country.  
About us:
About OzFish
OzFish Unlimited is a national environmental conservation charity established to improve the health of our rivers, lakes and estuaries. It is a member-based organisation dedicated to make our fishing grounds healthy, vibrant and more productive. Their active work includes; habitat restoration such as resnagging, riverbank planting, clean-ups, fishways, shellfish reefs and educational and community capacity building programs.
Contact details:
Media Contacts
If you would like to interview Dr Shane White or further information about the project, please contact OzFish Unlimited Communications Manager Paul Suttor
0421 491 229 | paulsuttor@ozfish.org.au