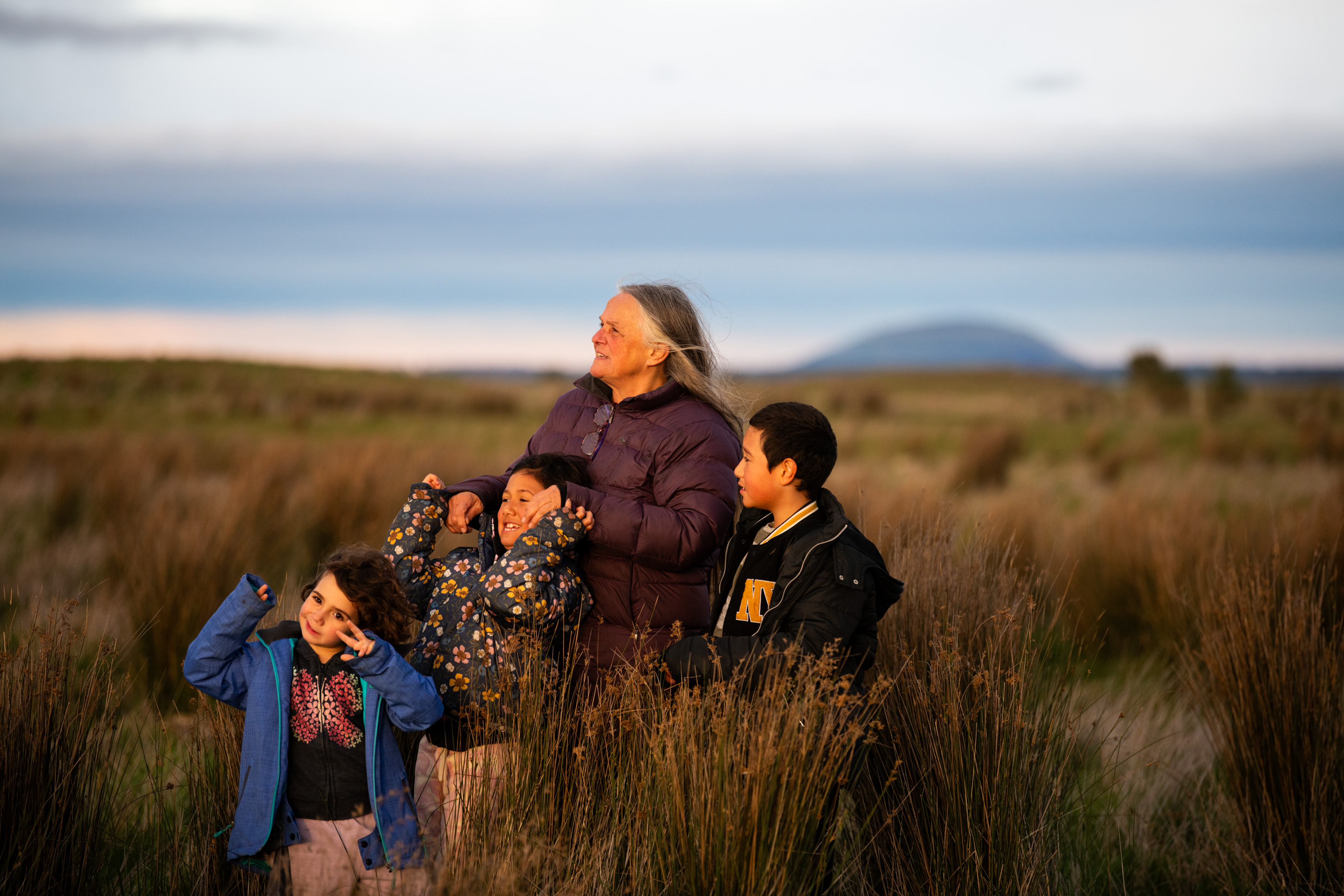 First-time Eastern Quolls seen by generations of Eastern Maar

Eastern Quoll population on the rise one-year after launch
This NAIDOC week, generations of Eastern Maar Peoples alongside non-profit conservation organisation Odonata reintroduced a population of Eastern Quolls onto working Sheep station Tiverton, near Dundonnell in Victoria on Tjap Wurrong Country of the Maar Nation. It comes one year after the first release of genetically-bred quolls into Tiverton as part of an initiative to reverse their extinction on mainland Australia. Odonata Biodiversity Director Annette Rypalski states "Recent monitoring efforts indicate the Eastern Quoll numbers are now on the rise. With this population now established, the project is showing great hope for the survival of the Quoll on the mainland. The 12 new individuals Eastern Maar helped to release will also supplement genetics of the population and therefore, strengthen the population's ability to deal with threats such as climate change."
Eastern Maar's CEO Marcus Clarke states "for some Eastern Maar people, this will be the first time they ever get to see an Eastern Quoll, let alone release one back onto the mainland. The project is the first of many native animals Eastern Maar will be involved with releasing back on to country. The subsequent management of country that goes with it has social and cultural outcomes that reach far beyond the benefit to biodiversity."
Eastern Maar woman Vicky Couzens said "The experience of releasing the Quolls to where they will be protected has made me very emotional, to do it with my grandchildren is just so special'
For interview:
· Annette Rypalski – Biodiversity Director
· Marcus Clarke – CEO Eastern Maar
IMAGES (credit Annette Ruzicka): https://annetteruzicka.smugmug.com/EasternQuoll/
Key Facts:
Background / Key points:
Eastern quolls became extinct on the Australian mainland in the 1960s.

The eastern quoll is now only found in the wild in Tasmania

Tiverton Sanctuary is a thousand hectare working merino sheep farm

T

he Odonata Foundation aims to stop the extinction of 30 threatened species by 2030

The Tjap Wurrong People of the Maar Nation are the Traditional Owners of the land where Tiverton is located.The Eastern Maar are Traditional Owners of south-western Victoria.
Contact details:
To arrange interviews: contact Annette Ruzicka 0410 506 395