 Victorinox offers an extensive range of products, from Swiss Army knives to watches, making it a one-stop shop for finding the perfect gift to bring joy to every dad. Whether you're looking for practical tools, travel gear or stylish accessories, Victorinox has a curated list of gifts that are sure to please any father and make him happy.
Price: $125.00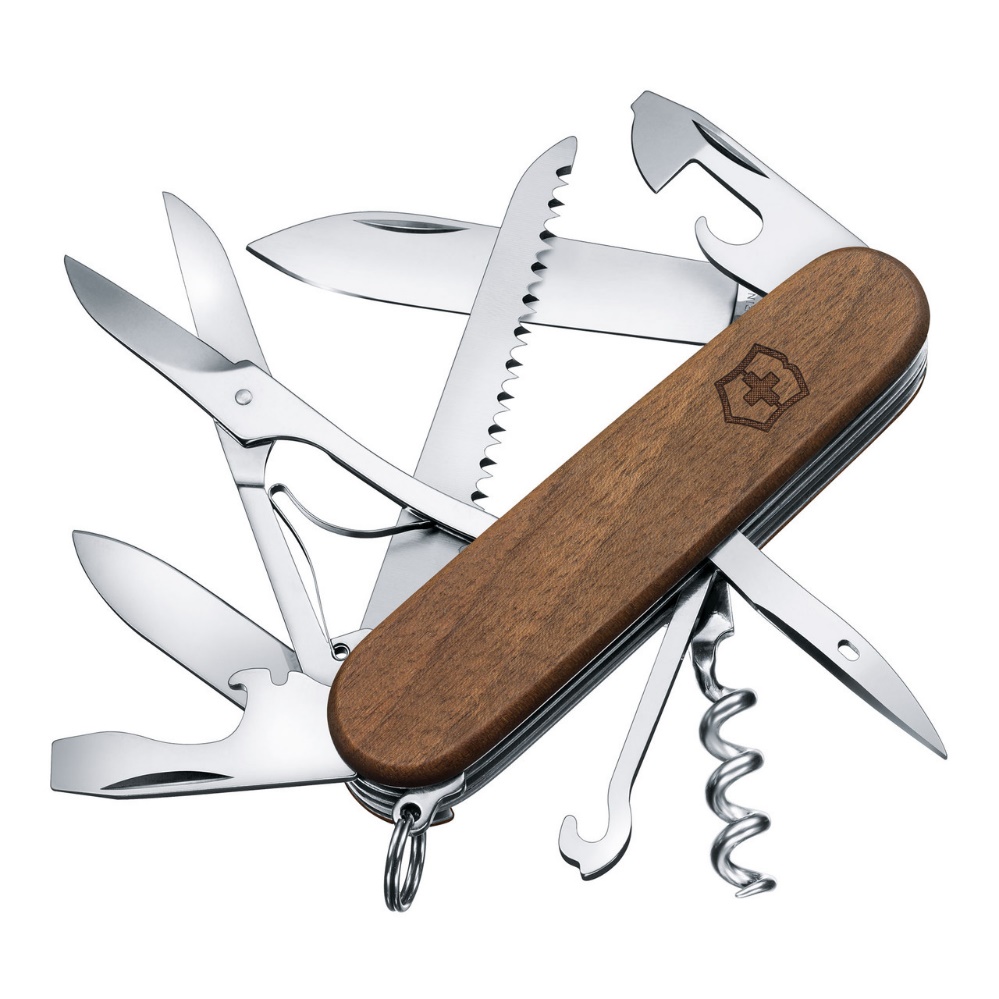 Being the original creators, you can't go wrong with the Victorinox Swiss Army Knives. The Huntsman Wood Swiss Army Knife is the perfect combination of functionality and elegance. It offers 13 essential functions while maintaining a slim and stylish profile, adorned with durable walnut wood scales. The wood not only adds a touch of handcrafted beauty but also provides a unique tactile experience, thanks to its natural grain patterns. The Huntsman Wood is a reliable and lightweight companion designed for both everyday use and adventurous endeavours. It effortlessly blends practicality with sophistication, making it a versatile tool for any occasion.
Image
Download the images here.
Price: $1,375.00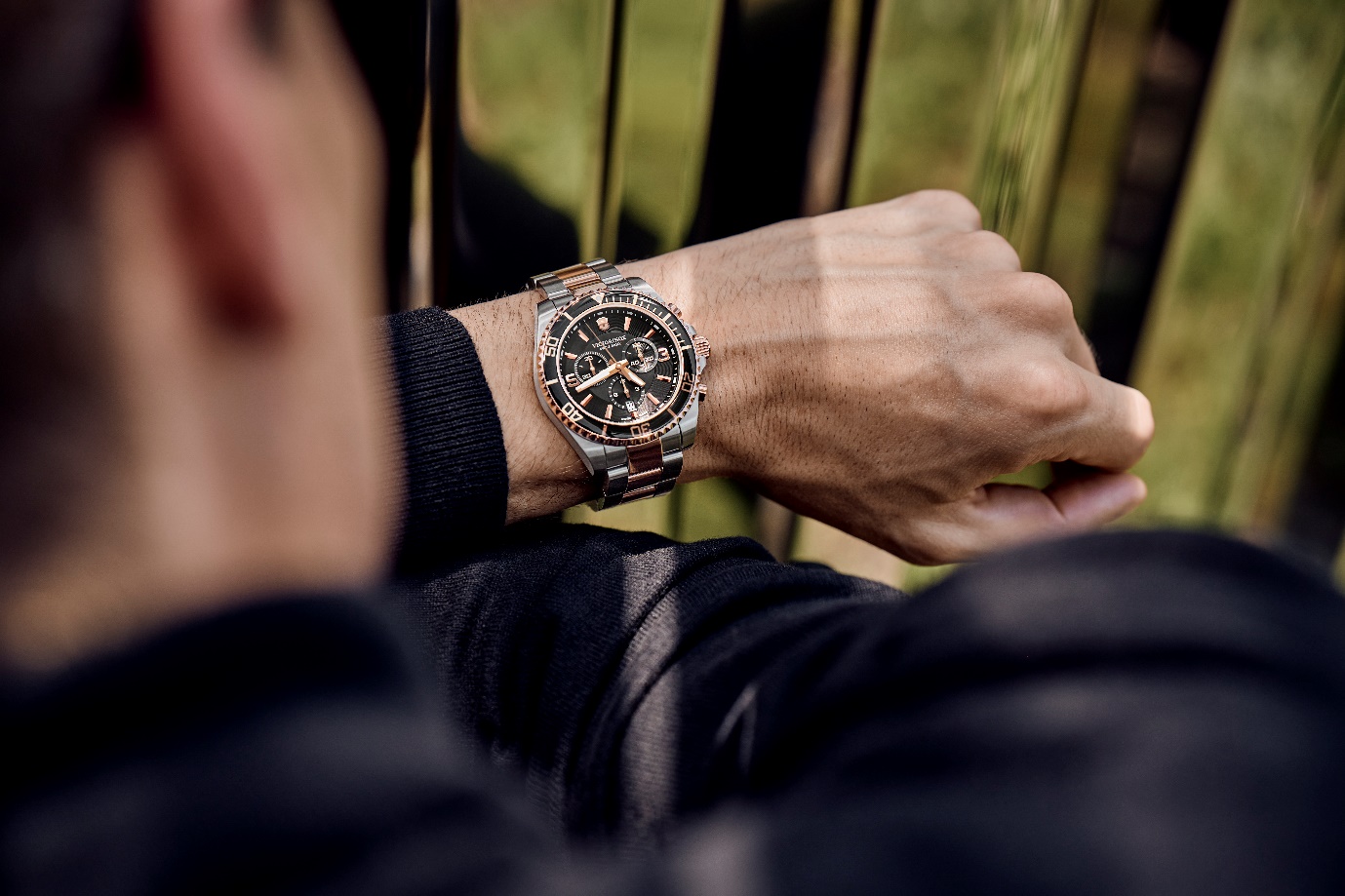 The Maverick Chronograph Watch is an exceptional gift option that embodies a classic, timeless, and sophisticated style. Crafted with precision, the watch features a Swiss-made quartz movement, ensuring accurate timekeeping for all your daily activities.
Durability is a key aspect of the Maverick Chronograph Watch, thanks to its utilization of premium materials. The stainless-steel case and triple-coated anti-reflective sapphire crystal not only enhance its resilience but also contribute to its overall refined appearance.
Regardless of the occasion or setting, the Maverick Chronograph Watch effortlessly exudes an aura of sophistication and refinement. Whether travelling, attending formal events, or simply going about the day, this watch is bound to complement your style with timeless elegance.
Image
Download the images here.
Spectra 3.0 Expandable Frequent Flyer Carry-On
Price: $879.00
The Victorinox Spectra 3.0 Frequent Flyer Carry-On is a travel companion that prioritizes both sustainability and functionality. The luggage is crafted with SORPLAS™, a sustainable material made of recycled plastic which helps reduce carbon footprint. It features a lockable front compartment with an organization panel and expands by up to 20% for added capacity. It also offers a built-in USB port for charging, to help you stay connected throughout your travel journey. Lastly, you can personalize the luggage by adding an initial engraving or customising it with a personal message, making for the perfect Father's Day gift.
Image
Download the images here.
Werks Professional Cordura® Crossbody Laptop Bag
Price: $299.00
The Werks Professional CORDURA® Crossbody Laptop Bag is a meticulously designed bag that offers a range of features for travel enthusiasts with professional jobs. Made from extra durable and water-repellent CORDURA® fabric, this bag ensures long-lasting performance and protection for your belongings.
The Victorinox bag has a dedicated cushioned laptop compartment as well as offers smart organization features. Additionally, the hands-free design of this bag makes it convenient for both business days and away stays. The bag's design strikes a perfect balance between practicality and understated style.
Image
Download the images here.
Price: $139.00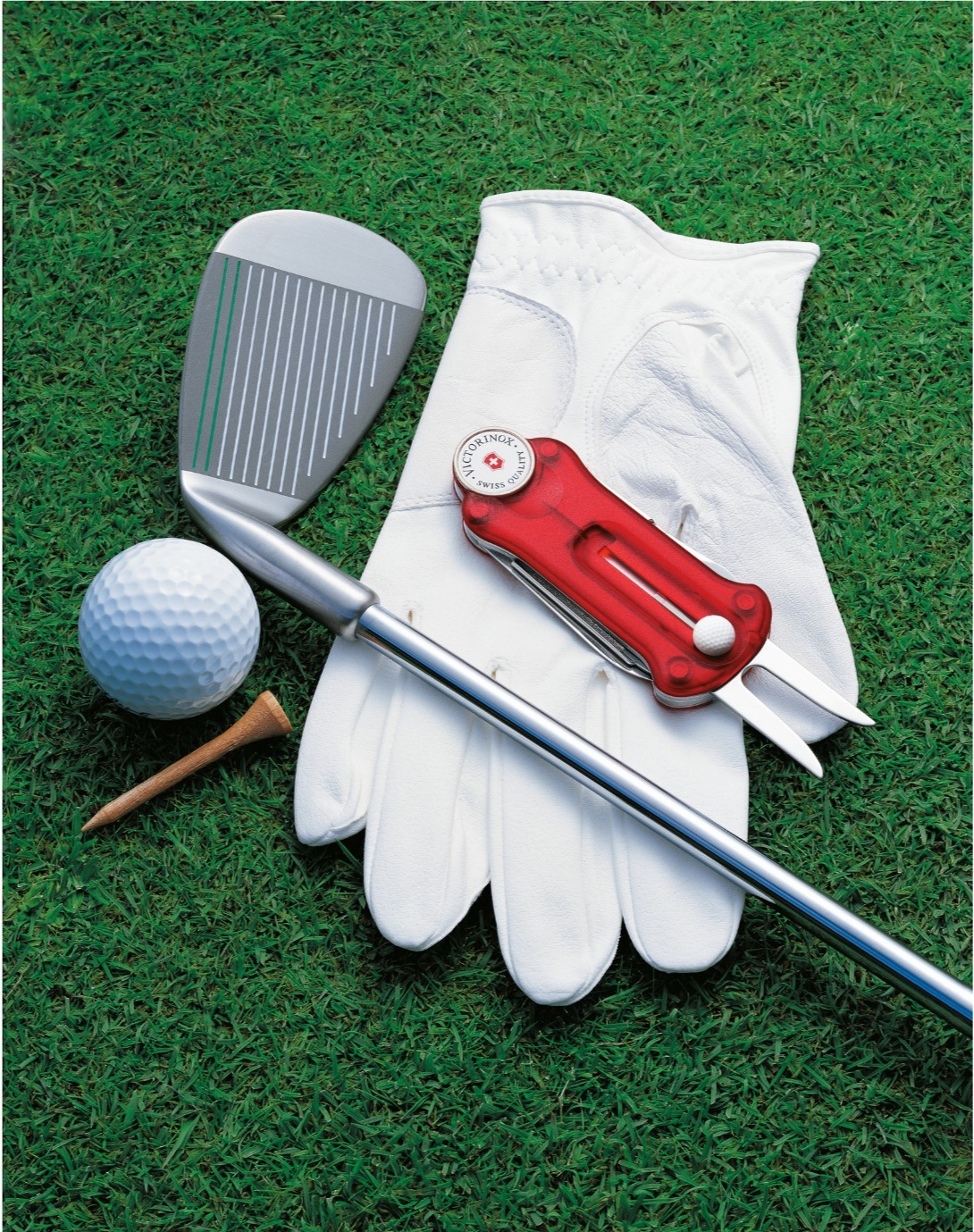 Assemble all Golf Dads! The Victorinox Golf Tool with ten features enables you to elevate your game and lower your handicap. It provides everything you require for a fantastic day on the golf course. The tee punch allows you to tee up effortlessly, even on challenging surfaces like hard or frozen ground. Moreover, the repair tool helps you fix the green, while the slide-out ball marker can be used as needed. With the Golf Tool by your side, you can aim to surpass your personal best score with every swing.
Image
Download the images here.
Price: $549.00
The Grand Maître Carving Set is the perfect companion for effortlessly carving all types of meats. Featuring a forged carving knife and a carving fork, both pieces are meticulously crafted with perfect balance in mind. The elegant wooden handle adds a touch of sophistication to the set while also being ergonomically designed for a comfortable grip.
The carving knife with a straight edge is forged from high-quality materials, ensuring durability and precision, allowing for clean and precise cuts. On the other hand, the carving fork is optimally shaped with well-designed prongs, providing excellent grip and stability while carving. Overall, the Grand Maître Carving Set makes for a perfect gift for food and grilling enthusiast fathers!
Image
Download the images here.
About us:
ABOUT VICTORINOX
Victorinox AG is a worldwide operating family business, which today is run by the fourth generation. The headquarter of the company is located in Ibach, canton Schwyz, in the heart of Switzerland. This is where the founder of the company Karl Elsener I set up his cutlery business back in 1884 and, a few years later, designed the legendary «Original Swiss Army Knife». Meanwhile, the company produces not only world-famous pocketknives but also high-quality household and professional knives, watches, travel gear and fragrances.
Contact details:
Arushi Mehra
PR Officer
T: +61 2 9482 6625
E: ArushiM@sheldonandhammond.com.au