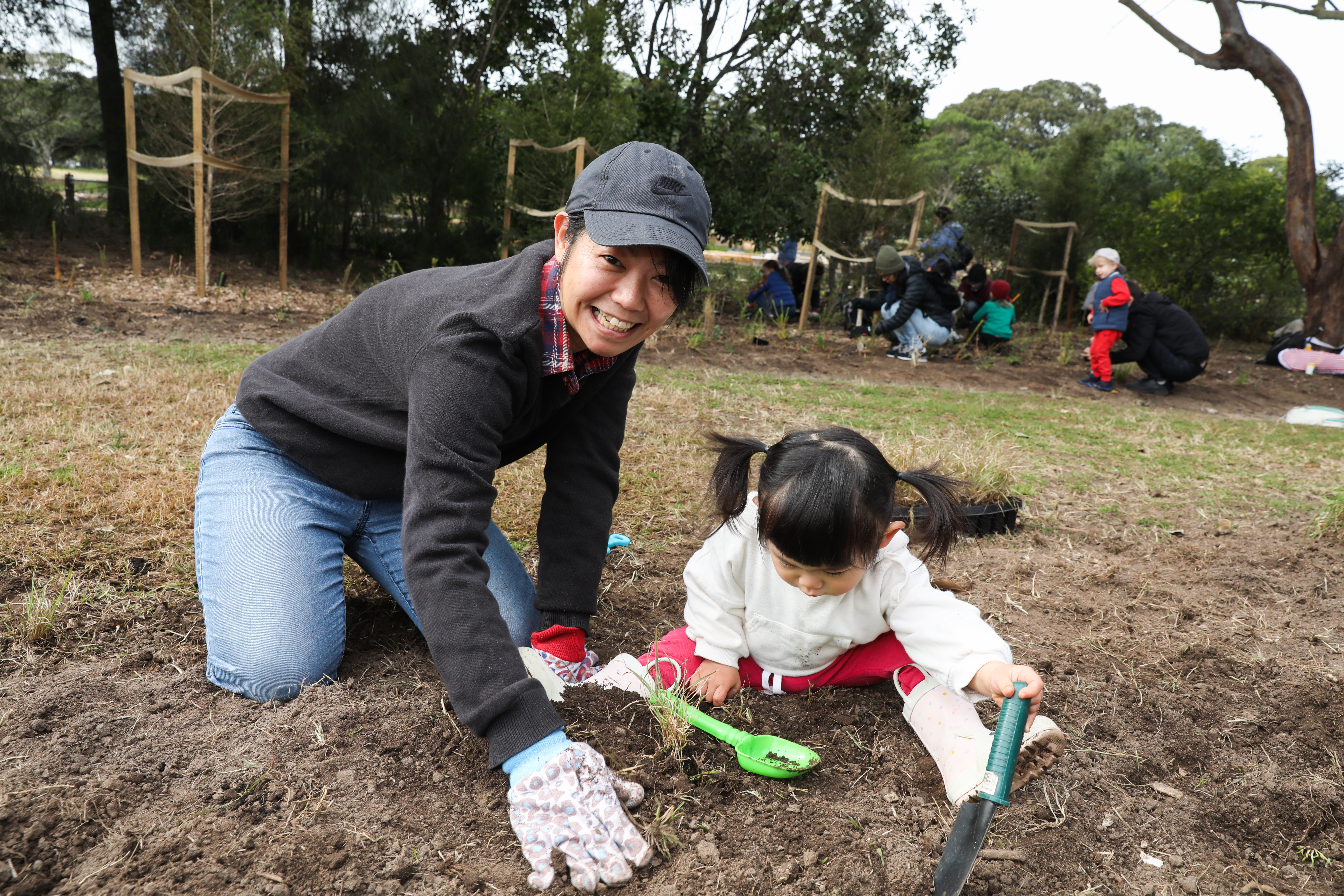 Hundreds of people are expected to become part of Sydney's thriving green thumb community when the City of Sydney hosts a family friendly planting day in Surry Hills this Sunday.
Held on Planet Ark's National Tree Day, the community planting day will help improve the native meadow habitat the City of Sydney has cultivated and maintained at the southern border of Prince Alfred Park, along Cleveland Street.
The event will see around 5,000 native grasses, groundcovers and flowering herbs go into the ground, supporting biodiversity and beautifying the area at the same time.
"Our parks are among our most important assets, and I love to see these great events where the community can come together and help us make Prince Alfred Park even better," Lord Mayor of Sydney, Clover Moore AO said.
"These meadows provide habitat for a variety of species like insects, spiders, small birds, frogs and lizards. On top of that, the plants are food for some animals who are themselves are fodder for other, larger animals – creating a thriving ecosystem.
"Increasing green cover to 40 per cent across our area by 2050 is one of the City of Sydney's core goals. This work is vital to combating the heat island effect and encouraging wildlife back into urban areas."
The City of Sydney is expanding its urban forest to at least 27 per cent tree canopy cover in our area by 2050. Groundcovers are just as important to a robust, green city helping to capture rainwater, clean our air, lower temperatures and encourage biodiversity.
Kangaroo, barbed-wire and longhair plume grass, native violets, blue bell, forest raspwort and native river mint are among the 12 species available to be planted by friends and families.
The Prince Alfred Park native meadow was started in 2011 by the City of Sydney as part of a major upgrade to the park. The area used to be a eucalypt woodland but was turned into a government pasture for grazing livestock in the 1900s.
People wishing to attend the event are encouraged to arrive for the 10am start as previous years have proved popular with residents, with plant stock running out.
More information on the event can be found here.
For media enquiries contact Andrew Booth: 0482 530 091 or email abooth@cityofsydney.nsw.gov.au
For interviews with Clover Moore, Lord Mayor of Sydney contact Zoe Delamare. Phone 0477 263 615 or email zdelamare@cityofsydney.nsw.gov.au
For more stories from your local area, visit news.cityofsydney.nsw.gov.au
Restrictions: The City of Sydney provides access to this publicly distributed image for editorial purposes only and remains the copyright owner. No archiving, commercial use or third party distribution is permitted without prior written consent. When using content for editorial purposes, you must include the following image credit adjacent to the content: "Photographer's Name / City of Sydney"