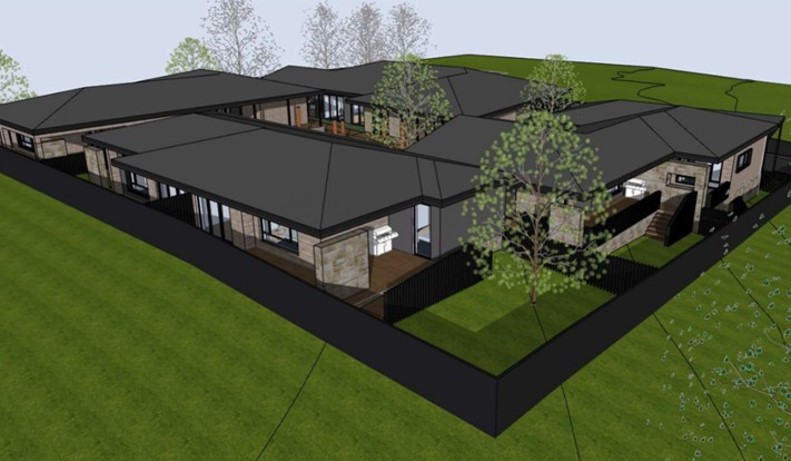 Hume Community Housing will deliver a new refuge in Port Stephens thanks to a significant NSW State Government investment in housing and critical support services for women and children experiencing domestic and family violence.
The $484.3million fund, pledged in October 2021 by the former Perrottet Government includes the delivery and operation of 39 new" Core and Cluster" women's refuges across NSW.
Hume has welcomed the announcement as data reveals the Port Stephens LGA records significantly higher incidents of reported Family and Domestic violence. Violent incidents are 2.3 times more likely to be reported in Raymond Terrace and 2.7 times more in Tanilba Bay than the NSW state average.
Hume's CEO Brad Braithwaite acknowledges the dire need for appropriate and safe crisis accommodation in the area. "Because there is no refuge or crisis accommodation in the region, our impacted customers are struggling to escape often dangerous living environments. We thank the NSW Government as this announcement will be life changing for those women and children experiencing domestic violence."
The refuge will support local women and children requiring immediate protection from domestic family violence, prioritising Aboriginal and culturally and linguistically diverse women. Services will also be available to gender diverse and non-binary victim survivors.
The fund delivers refuges based on an innovative new 'core and cluster' model which combines the services and supports of a traditional refuge with the independent living facilities of transitional accommodation ("cluster"). The 'core' is a communal facility which provides access to services such as counselling, legal assistance, education, and employment support designed in a child-friendly and trauma informed way. The model has been successfully trialled in the regional communities of Orange and Griffith.
Hume will deliver the model in partnership with Port Stephens Family and Neighbourhood Service (PSFaNS), who bring more than 35 years' local experience providing life-changing services to women and families in the region. Port Stephen's Council played a role in Hume's successful tender bid and is acknowledged as an important supporter for increased crisis housing in the region.
Hume's construction of six self-contained units that allow for pets and disability access will accommodate up to 12 occupants at a time. The units will be linked to the "core" building as well as a communal sensory play area for children and a yarning circle.
"The design features landscaped areas to encourage individuals and families to integrate with a sense of safety and security. The self-contained accommodation will be culturally appropriate and promote privacy and independence to the occupants. PSFaNS will partner with victim-survivors to support recovery and stabilisation as well as providing a therapeutic response to children and young people" says Brad Braithwaite.
"Hume are proud to be spearheading the creation of much-needed purpose built, safe, private, and culturally appropriate and trauma informed refuge. It will have a real impact on local women and children experiencing domestic and family violence by giving them the opportunity to build brighter, safer futures".
Construction of the new refuge will commence in 2024 with a view to opening in 2025.
About us:
About Hume Community Housing
Hume is one of the largest providers of community rental housing solutions in Australia. With over 30 years'experience, we provide homes and services to more than 9,000 customers across NSW. In fact, one in every thousand NSW residents resides in a Hume managed home. Our rental programs span crisis, temporary and transitional housing, through to community and affordable housing and specialist disability accommodation (SDA). Hume also builds and develops new properties in conjunction with Government and partners. We are experts in property management and maintenance services and are a trusted partner with proven large scale property transfers and muti-story residential and precinct developments. Hume is also one of the largest Specialist Disability Accommodation providers in NSW, managing and developing homes in conjunction with the NSW Government. Hume is a Tier 1 Community Housing Provider regulated by the National Regulatory Scheme for Community Housing. Hume is an accredited regulatory housing provider under the National Disability Insurance Scheme.
Contact details:
For interviews and more information, please contact:
Samantha Fenton Communications Team
M: 0455 489 647
E: Samantha.fenton@humehousing.com.au
Hume Community Housing