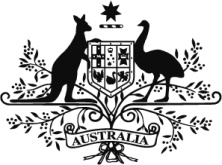 THE HON ANTHONY ALBANESE MP
PRIME MINISTER OF AUSTRALIA
and
THE HON MATT KEOGH MP
Minister for VETERANS' AFFAIRS
MINISTER FOR DEFENCE PERSONNEL
JOINT MEDIA RELEASE
26 July 2023
REMEMBERING THE VETERANS OF THE KOREAN WAR
Tomorrow we mark the 70th anniversary of the Korean War Armistice, and commemorate the sacrifice of the Australians who served.
Beginning on 25 June 1950, the Korean War saw North Korea (People's Democratic Republic of Korea) launch an invasion of South Korea (Republic of Korea) in an attempt to unify the country under its communist government.
The Australian Government was one of 21 member countries to send personnel in support of the South in an attempt to unify the country between 1950 and 1953.
The Australian military served with distinction during the War and, while tomorrow will mark the end of the fighting, Australian forces remained in Korea in a peacekeeping role until 1957.
Approximately 18,000 Australian military personnel served during the Korean War and the post-armistice phase, including the Royal Australian Air Force, Royal Australian Navy and Royal Australian Army.
The demilitarised zone that was established as part of the Armistice agreement still exists today as North and South Korea remain in a state of war.
More than 350 Australians lost their lives, more than 1,200 were wounded and 30 taken prisoner. More than 40 Australians are still listed as missing in action in Korea.
For veterans and their families, this anniversary may be a challenging time. I encourage veterans and families who may need support to reach out and access the services available.
For more information about Korean Veterans' Day and the Korean War, visit the Department of Veterans' Affairs' Anzac Portal.
Quotes attributable to Prime Minister Anthony Albanese:
"Seventy years after the armistice that marked the end of the Korean War, we reflect on those who served in our name with valour and with honour.
They showed a spirit and strength of character that was often tested, but never found wanting.
We hold on to their names, we remember their courage, and we give our thanks to them all."
Quotes attributable to Minister for Veterans' Affairs, Matt Keogh:
"True to the ode 'lest we forget', rather than being 'the forgotten war', today we honour the Australians who served with distinction in the Korean War for their freedom, especially those that paid the ultimate sacrifice."
"I am honoured to be representing Australia in South Korea to pay tribute to those who lost their lives, to those whose scars remain some 70 years later and to acknowledge all those still missing in action. They will not be forgotten.
MEDIA CONTACT:
Prime Minister's Office: Media@pm.gov.au
DVA Media: Media.team@dva.gov.au
Authorised by The Hon Matt Keogh MP.