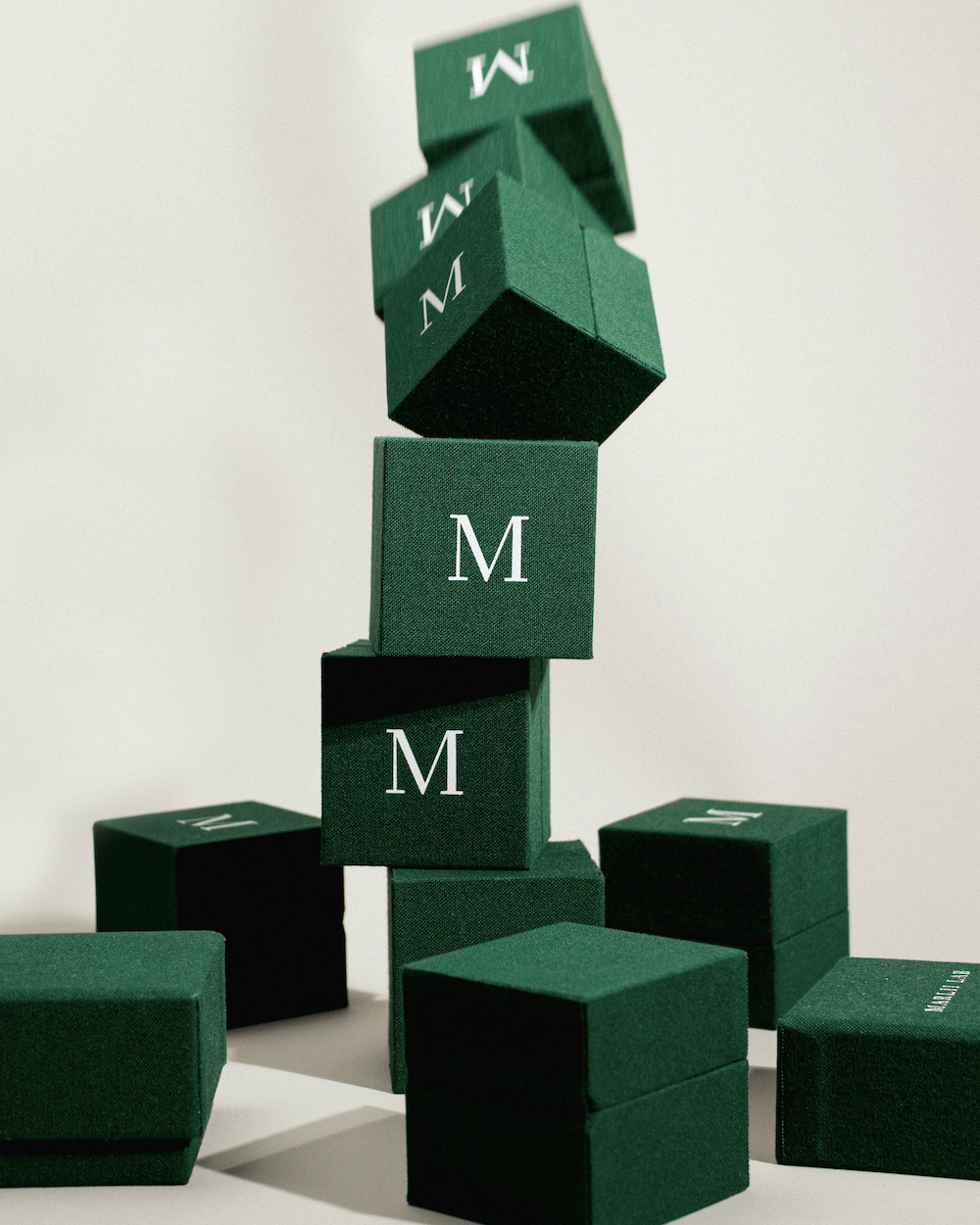 Launched today and celebrated as a pioneer in sustainable fine jewellery, Australian owned and operated MARLII LAB is all set to redefine industry norms with their state-of-the-art ecommerce platform, alongside a boutique nestled in Hyde Park, South Australia.
Aligned with the booming global market value of lab diamonds, which hit a notable US $22.3 billion in 2022, MARLII LAB is carving its own niche in this burgeoning sector. Marrying elegance, sustainability, and conscious consumerism, the brand is set on a mission to overhaul the narrative of jewellery production and consumption.

Ingrained in MARLII LAB's ethos are two key principles: empowerment and
environmental conservation. By infusing an ardour for jewellery with an unwavering commitment to sustainability, the brand caters to the modern, fashionable, and socially aware woman who appreciates a blend of style and ethics.
For MARLII LAB, every woman and man deserves to shine in stunning jewellery that doesn't compromise values.

MARLII LAB exemplifies sustainable practices with deep-seated impacts. Utilising lab-grown diamonds, emeralds, rubies, and sapphires—cultivated in zero-emission laboratories—the brand averts the environmental harm and exploitative practices of traditional diamond mining.
These lab-grown gems are identical to their natural counterparts, chemically and optically.
Furthermore, MARLII LAB's use of recycled gold eases the demand for freshly mined resources, creating a ripple effect towards a sustainable future.
Each MARLII LAB piece is handmade-to-order with unparalleled attention to detail, reducing waste and excess stock, and ensuring exceptional quality and craftsmanship. This made-to-order model promotes conscious consumer choices and minimises the environmental impact inherent in mass production.

"MARLII LAB aspires to leverage our brand to make a positive global impact," says Charlotte Kelly, Brand Manager of MARLII LAB.
"Our aim is to inspire love, beauty, and creativity while safeguarding our natural world. We want to empower the wearer to make a statement about the world they envision."
The brand's commitment to sustainability pervades beyond its products. Using recyclable and responsibly sourced packaging and a paperless dispatch system that saves nearly 1.2 million A4 sheets of paper annually, MARLII LAB is working relentlessly to phase out single-use plastics across its supply chain.
MARLII LAB is honoured to join forces with One Tree Planted, a highly respected non-profit dedicated to global reforestation. For every sale made, a tree will be planted within Australia, marking MARLII LAB's unwavering commitment to environmental preservation and its endeavours to make a profound global impact.
Today marks the launch of the MARLII LAB ecommerce store, providing Australia and the world with streamlined access to their remarkable collection of sustainable jewellery.
Catering to various tastes and occasions, the brand presents a versatile range of designs, from intricately crafted engagement rings to timeless pieces for daily wear.
In late August, MARLII LAB is set to unveil its avant-garde boutique in Hyde Park, South Australia.
Collaboratively designed with the globally acclaimed design studio "Labarh", this immersive boutique encapsulates the brand's ethos, providing an enchanting journey into sustainable fine M A R L I I L A B jewellery. This unique space is a sanctuary for those seeking ethically-sourced, aesthetically pleasing jewellery that encapsulates their style and values.
By partnering exclusively with sustainable, zero-emission laboratories for their lab-grown diamonds and gemstones, MARLII LAB is leading a transformation in the jewellery industry.
Customers choosing MARLII LAB are supporting a trailblazing brand, helping set an example for sustainable practices in the industry.
For further details, interviews, or press inquiries, please contact:

About MARLII LAB:
MARLII LAB is an Australian-based sustainable fine jewellery brand. With a strong commitment to environmental protection, the brand uses lab-grown diamonds and gemstones created in sustainable, zero-emission laboratories, along with recycled gold, to create their exquisite jewellery pieces. Focused on conscious consumerism, MARLII LAB is on a mission to redefine the jewellery industry and spark a positive change.
www.marliilab.com.au
Key Facts:
Sustainable fine jewellery
Australian owned and operated
Lab diamonds
Contact details:
Sarah Abbott
0409092255
Daisy Buckland
0499650400