WHAT:
Media are advised that Pyrmont Bridge (Darling Harbour) will swing open at 11.45am on Monday 31st July 2023 as three Australian on-water record holders take their berth in preparation for the upcoming 54th Sydney International Boat Show.
WHO:
Michelle Lee: The only woman to row solo non-stop and unassisted across the Pacific Ocean. Michelle was at sea for 237 days, rowing 14,000 kilometres from the coast of Mexico to the east coast of Australia. Previously, Michelle has undertaken the same feat across the Atlantic Ocean.
Lisa Blair: Lisa became the fastest person in the world to sail solo, non-stop and unassisted around Antarctica in May 2022. Previously on 17 December 2018, Lisa established a new outright record time for sailing around Australia in 58 Days, 2 hours, 25 minutes and 29 seconds. She was the first woman to complete the record. Lisa also helmed the first all-female team in 16 years in the 2017 Rolex Sydney to Hobart Yacht Race on board her yacht Climate Action Now partnered with The Magenta Project.
Sarah Davis: The first woman to paddle the length of the river Nile, the world's longest river. The expedition followed some 6,850km, taking in some of the world's most extraordinary terrain from its source in Rwanda, through to the finish in Egypt where it meets the Mediterranean Sea. On the way, Sarah was set upon by a bloat of hippopotamuses, was arrested and detained in Burundi, ran some ridiculous lethal rapids and travelled through Sudan as the population was attempting to overthrow the government.
All record holders and representatives from the Sydney International Boat Show will be available for interviews. This includes Adam Smith Vice-President of the Boating Industry Association, along with the Show's Sailing and Paddling Ambassador Nicole 'Nic' Douglass. Nic holds three open world titles, two grade one wins in Women's Match Racing, and more than 10 Australian championships in a variety of classes. The record holders are a daily feature of the upcoming Show's exciting new Discover Sailing & Paddling Hub
WHEN:
Media are requested to be at the muster point by 11:30 am Monday 31 July 2023
WHERE:
Muster point: On the waterline, directly across from the International Convention Centre Sydney.
Location: https://goo.gl/maps/HKyuAqPc4WWKjd1UA
33°52'21.0"S 151°11'58.8"E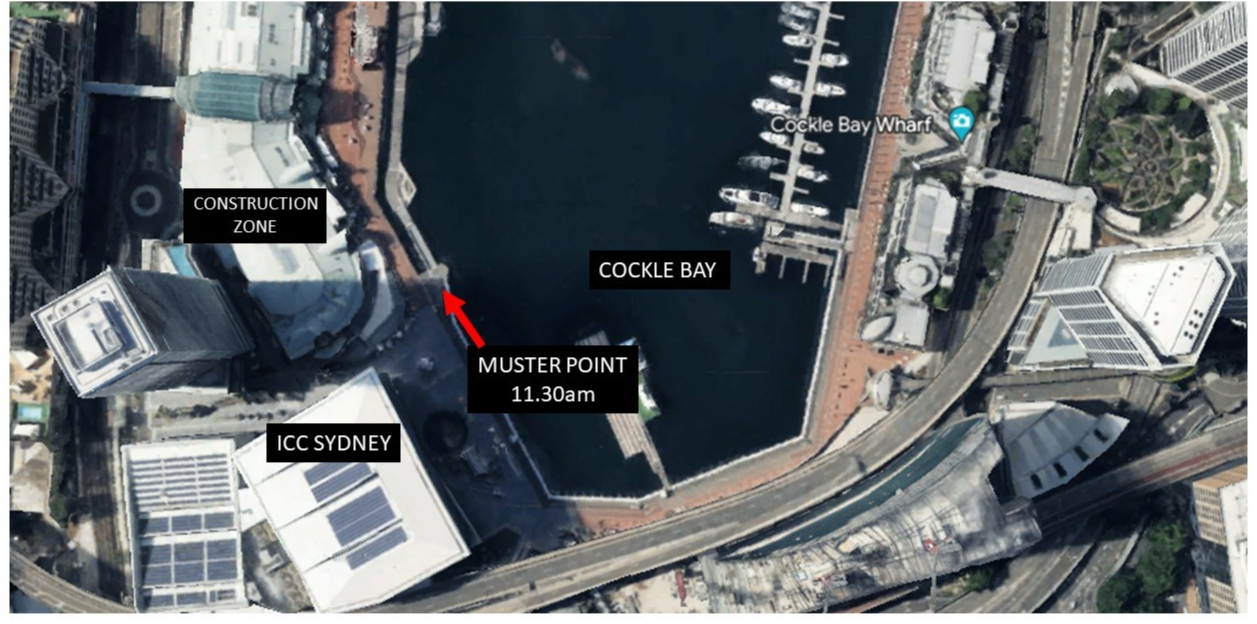 Images attached: Michelle Lee, Lisa Blair, Sarah Davis, Nic Douglas.
Tim Stackpool
Media Officer,
Sydney International Boat Show
media@sydneyboatshow.com.au
Tim: 0419 244 443
Kara: 0412 100 550
The Sydney International Boat Show runs from 3 – 6 August 2023 at the International Convention Centre Sydney and adjacent Cockle Bay. The show is presented by the Boating Industry Association Ltd (BIA) and Mulpha Events, and proudly supported by Partner in Safety – Transport for NSW, along with official event partners National Storage and Walcon Marine.
For more visit sydneyboatshow.com.au
Contact details:
Tim Stackpool
Media Officer,
Sydney International Boat Show
media@sydneyboatshow.com.au
Tim: 0419 244 443
Kara: 0412 100 550