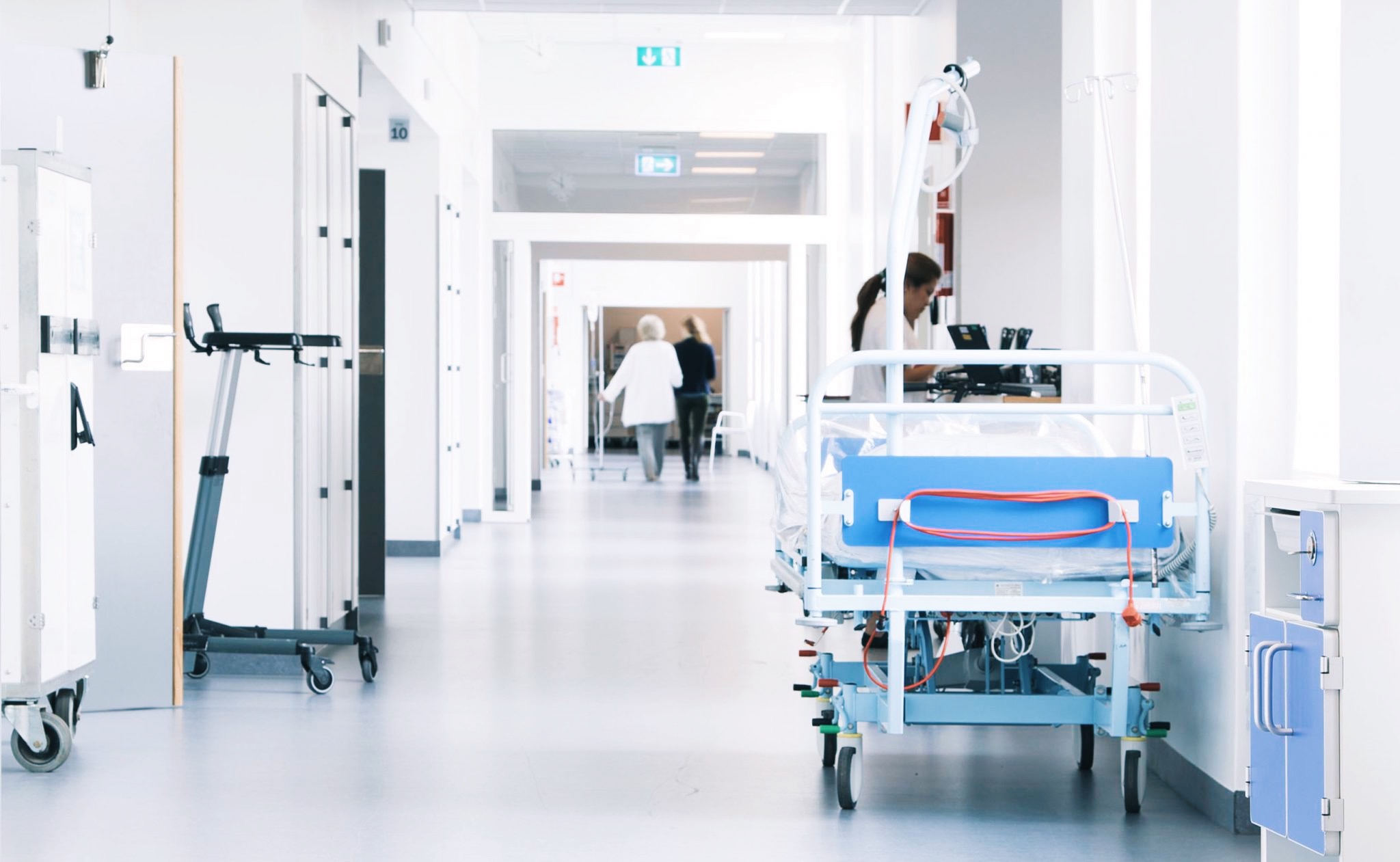 They prevent more deaths than almost any other single hospital intervention, but implementing Medical Emergency Teams in hospitals was no easy task.
Imagine a sick patient in their hospital bed. One of the nurses passing by notices that their breathing has become irregular, and concerned about their condition, pushes an emergency button on the wall. A siren sounds and shortly after, the Medical Emergency Team (MET) of specially trained doctors and nurses arrives to provide lifesaving care.
This situation occurs regularly in hospital wards across the world, as well as on shows like Grey's Anatomy and House. However, just 30 years ago hospitals didn't have a MET – a dedicated team to rapidly respond to deteriorating patients outside of the intensive care unit.
In the 1990s, a team of researchers at UNSW Sydney, the Ingham Institute for Applied Medical Research and Liverpool Hospital developed and implemented the MET concept. They have campaigned ever since for its widespread implementation and ongoing improvement to save lives.
Inspired by tragedy
Professor Ken Hillman has worked as an intensive care physician since the 1970s. Sadly, he saw many patients slip away due to lack of early intervention.
"These patients would be slowly deteriorating, but staff wouldn't pick up the signs until it was too late," says Prof. Hillman, who now leads research at UNSW Medicine & Health, the Ingham Institute and Liverpool Hospital.
"Emergency response would only occur once a patient was already in cardiac arrest, which would often cause irreparable damage to the heart, brain and other vital systems."
In 1990, Prof. Hillman and his colleagues developed the MET system and introduced it into practice for the first time ever at Liverpool Hospital. Their idea was to identify seriously ill patients early to allow intervention before a cardiac arrest and preventable death took place.
The MET system involves a set of 'calling criteria' – changes to a patient's condition like blood oxygenation becoming low, or level of consciousness decreasing. If the patient meets any of these criteria, an emergency response is urgently triggered and the MET assesses the patient. The MET usually consists of an intensive care doctor, intensive care nurse and medical registrar, all with advanced resuscitation skills.
"If you have a cardiac arrest, your chance of survival is not that high. Even in hospital, regardless of the new technologies and therapies that are available," says Associate Professor Jack Chen from UNSW Medicine & Health and the Ingham Institute, who has conducted health services research with Prof. Hillman for more than 20 years.
"If we act early, giving someone the rapid attention of a critical care doctor, then that patient's life can be saved."
Professor Ken Hillman and Associate Professor Jack Chen have worked for decades to improve the safety and standard of care for hospital patients. Photos: Supplied.
Long pathway to implementation and evaluation
The researchers had confidence that the MET system saved patients' lives and needed to be implemented in more hospitals. However, providing clear scientific evidence for this was challenging.
Clinical trials were needed to show that the MET system worked better than standard hospital protocols, reducing deaths and cardiac arrests.
"Doing a clinical trial for a single drug is already complex enough. But we were setting up and testing a whole hospital system," A/Prof. Chen says.
In 2005, the researchers conducted a large-scale trial of 23 Australian hospitals, with the experimental group using the MET system and the control group using standard protocols. The study initially showed inconclusive results. However, the researchers found that uptake of the MET system varied within the experimental group. If they took this into account, they found that the hospitals who used the MET system more had a significant decrease in cardiac arrests and unexpected deaths.
A/Prof. Chen has also led another five studies in different settings and populations that supported the effectiveness of the MET concept over the last 15 years.
"Based on these results, we could estimate that if every Australian hospital has this MET concept, it can save the lives of more than 10,000 patients per year," A/Prof. Chen says.
These findings led to the adoption of the MET system across Australia and in most countries around the world, preventing countless deaths.
A crucial aspect of this work is that it involved clinicians working together with researchers to implement and evaluate the MET system. This type of approach is part of the relatively new specialty of Health Services Research, which is a focus area for UNSW, where health professionals and researchers collaborate to develop, implement and evaluate new ways of delivering healthcare.
Professor Ken Hillman is pictured here with the Medical Emergency Team trolley containing lifesaving equipment and medications. Photo: Patrick Cummins.
Turning towards artificial intelligence
Prof. Hillman, A/Prof. Chen and their colleagues continue to improve the safety and standard of care for hospitalised patients.
In 2010, they worked with Clinical Excellence Commission of NSW Health in developing and evaluating the 'Between the Flags' model to identify patients who are in trouble before they reach MET calling criteria. This is based on the lifesaving principle of staking out a safe area of the beach with flags, and reacting immediately if someone gets into trouble or drifts outside the flags.
Now in 2023, A/Prof. Chen is setting his sights on technologies including artificial intelligence (AI).
"It's the next logical step in this day and age – we can use artificial intelligence to predict which patient might deteriorate," A/Prof. Chen says.
This new research is based on the principle that optimal vital signs, for example blood pressure and heart rate, vary between individual patients. What may be dangerous for one individual may be completely normal for another. There are at least 37 different sets of MET calling criteria with different settings worldwide, with little evidence on which is the optimal one.
A/Prof. Chen, supported by an NHMRC grant, is designing an AI-based rapid response system (MET) that takes into account a patient's individual characteristics (for example age and gender), vital signs, laboratory test results, image test results, patient history and notes. The algorithm could then indicate when the vital signs are moving out of the optimal range and the patient's condition will deteriorate.
"We are at an exciting stage of history with multiple disruptive technologies such as AI and blockchain converging to enable us to reform and redesign the healthcare system. However, we should be acutely aware of the risks and limitations of these new technologies and ensure that patients are always at the centre of our efforts," A/Prof Chen says.
This technology could provide more accurate predictions and help time-poor doctors and nurses to identify which patients need early intervention. While the research is still early stage, A/Prof. Chen knows that persistence and working together closely with different stakeholders is the key, after the long journey of establishing and evaluating the MET system.
"I know that these kinds of early response systems can work. But when we try to prove it – that becomes a long journey. When I meet patients who have survived serious illnesses that have been helped by the MET system, it reminds me that it's worth it."
- END -
Contact details:
Maddie Massy-Westropp, News & Content Coordinator, UNSW Medicine & Health, m.massywestropp@unsw.edu.au