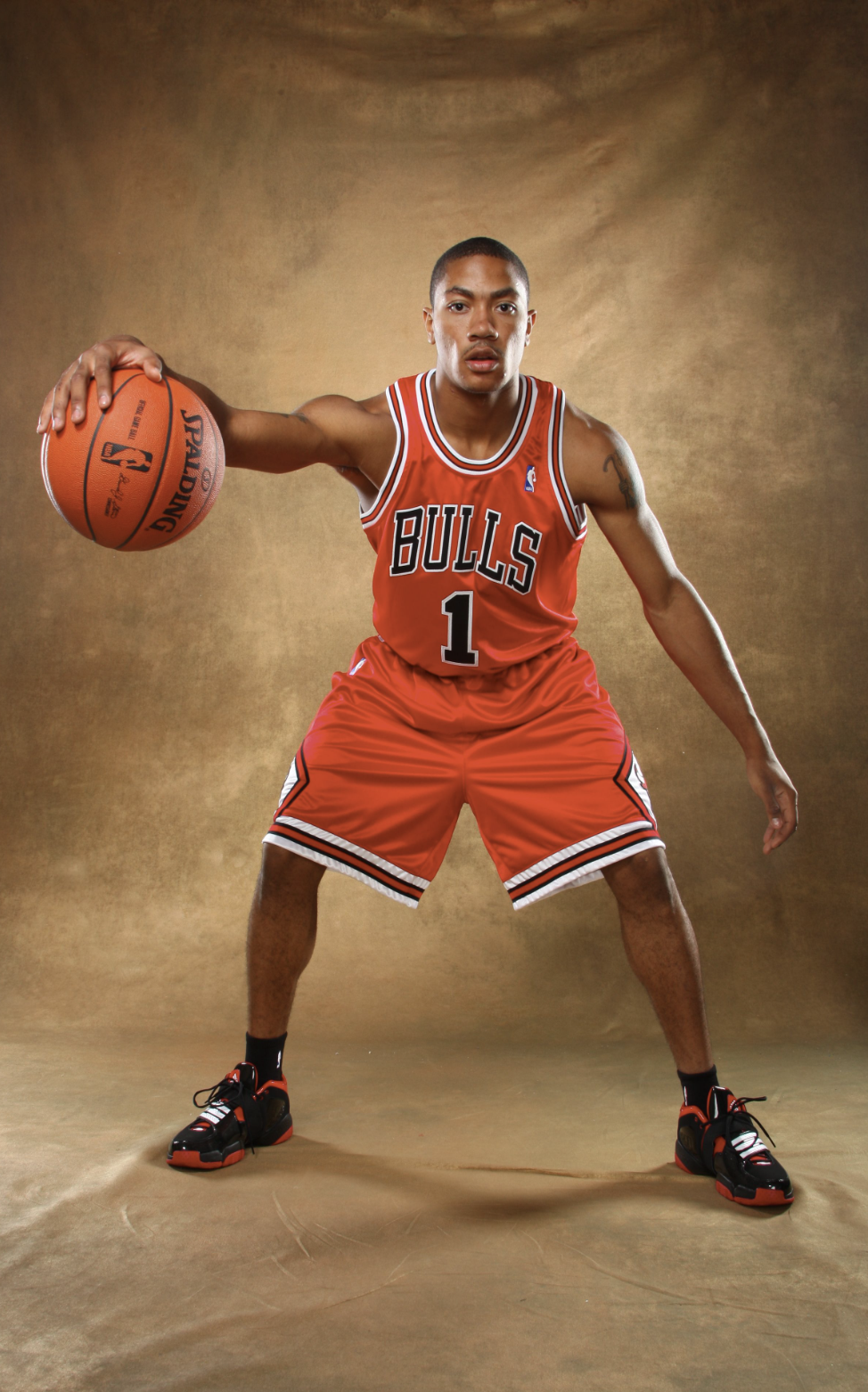 Tickets on sale 9am, Monday 31 July 2023 at www.24calibre.com
24 Calibre has today announced NBA megastar Derrick Rose will be touring Australia for 'Derrick Rose, Live' this August across Sydney and Melbourne.
The NBA icon and MVP award winning player will appear at the Timber Yard in Melbourne on 25th August and at the Darling Harbour Theatre in Sydney on 27th August and the as part of an exclusive speaking event series. Young budding basketball players will also be excited to hear Rose will be holding two basketball camps at Wolves Stadium in Sydney and MSAC in Melbourne.
Derrick Rose is widely regarded as one of the most electrifying players in NBA history. As a dynamic point guard, Rose's skills, vision, and ability to create scoring opportunities are unparalleled. His tenacity on defense and calm demeanor in pressure situations make him an asset on and off the court.
In the 2008 NBA Draft, Derrick Rose was selected as the first overall pick by the Chicago Bulls. He made an immediate impact on the team and quickly became one of the league's most exciting young talents. During his rookie season, Rose won the NBA Rookie of the Year Award. Known for his explosive drives to the basket, acrobatic finishes, and impressive playmaking abilities.
Commenting on the upcoming tour, Derrick Rose said, "I can't wait to get down under this August! This will be my first trip to Australia and I'm excited to run the training camps for the kids over there and talk with the fans at the speaking events".
The beloved NBA star has a cult like following across the world including Australia, and that is a testament to his illustrious yet triumphant career. In these speaking events Rose will be speaking on tips for success, offering unplugged and uncensored conversations about his life, his setbacks with injuries and how he overcame them. The talks will be inspiring and incredibly insightful especially for basketball fans and players. The training camps will see Rose providing emerging ballers exclusive tips and drills that made him the player he is.
24 Calibre (24C) is an exciting new live entertainment company in Australia that is committed to bringing the highest level of talent to Australia. From high performing athletes to music superstars and inspirational talent that excel in their respective fields.
Louie Kortesis, CEO of 24 Calibre said "Derrick Rose is a hero to fans here in Australia and we can't wait to bring smiles to their faces at these exclusive camps and speaking events. At 24C, we are bringing the highest calibre of talent down to Australia and Derrick Rose fits that bill perfectly."
The highly anticipated tour is proudly supported by Ball Magnets, a popular fitness and training app, created by top AFL players endorsed by Tom Mitchell and Pacifcast, a representing body for the Pasefika community providing commercial support & strategic guidance, who most recently sponsored the Samoan Rugby team in the World Cup.
Tickets for 'Derrick Rose Live' and the training camps will go on sale 9am Monday, 31 July 2023 via www.24CALIBRE.COM
Derrick Rose, Live
Melbourne - August 25th - The Timber Yard
Sydney - August 27th – Darling Harbour Theatre Sydney
Derrick Rose Training Camps
Melbourne - August 26th - MSAC
Sydney - August 27th - Sydney Wolves Stadium
PRESS ASSETS: HERE
For further information and interview opportunities, please contact:
Karen Griffin – IDENTITY PR
karen@identitypr.com.au / 0412 855 923
About Derrick Rose
NBA Most Valuable Player (MVP) Award: Derrick Rose won the NBA MVP award in the 2010-2011 season while playing for the Chicago Bulls. He became the youngest player in NBA history to win the MVP award at the age of 22.
NBA Rookie of the Year: In his debut season in 2008-2009, Rose was awarded the NBA Rookie of the Year.
Multiple NBA All-Star Appearances: Derrick Rose has been selected to multiple NBA All-Star Games, showcasing his popularity and skill among fans and peers.
NBA All-Rookie First Team: In recognition of his outstanding rookie season, Rose was named to the NBA All-Rookie First Team.
Top Scorer and Assists Leader: During different seasons, Derrick Rose led the Chicago Bulls in scoring and assists, demonstrating his versatility as a player.
NBA Playoffs Performances: Rose has had numerous memorable performances in the NBA playoffs, helping his team reach the Eastern Conference Finals and earning a reputation as a clutch player.