As the cost-of-living crisis continues to dominate in Australia, new data by leading meal-box company HelloFresh, shows that TikTok users are leaning into home cooking, with over 14M views for the hashtag in the last 30 days alone.

The spike in TikTok views suggests that Australians are opting for hearty foods that can be cooked in the comfort of their own homes, at a fraction of the cost. The top trending recipes include garlic butter pasta, one-pan lemon gnocchi chicken, creamy rose pasta, chicken teriyaki and peanut noodles.
Each recipe uses five ingredients or less and only requires a few simple steps, so even the most novice home-cook can create a meal that brings warmth and joy during the colder winter months.
"One-pot recipe" is a growing trend in Australia, with searches up 24% in the past month. Culinary experts at HelloFresh have shared a number of one-pot recipes to try the TikTok trend at home.
One Pot Asian-Style Chicken Noodle Soup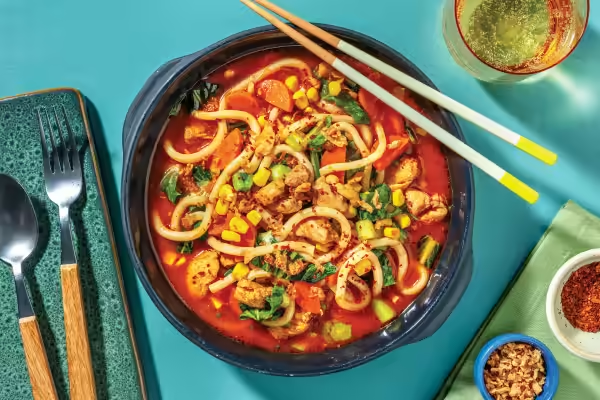 One pot is all you need to whip up this slurptastic noodle delight! Oozing with umami flavours and colourful veggies, dinner will quickly become your favourite meal of the day!
One-Pan American Black Bean Chilli
Pack tonight's chilli with loads of black beans and then ramp up the flavour with fragrant spices and passta. Top it with an easy spinach salsa, sour cream and Cheddar cheese for a meal that's sure to please.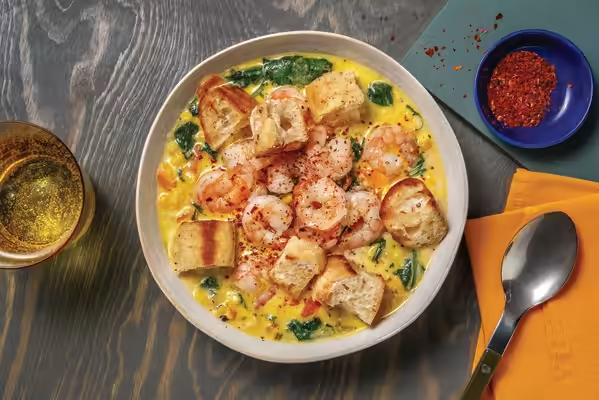 This one-pot soup wonder has all the veggies worth boasting about, like carrot, sweetcorn and onion. Light cooking cream is swirled in for extra richness, then it's all topped with crunchy croutons and tender prawns for extra decadence.
For more winter warmer recipes, visit the HelloFresh website.


ENDS
About us:
HelloFresh SE is a global food solutions group and the world's leading meal kit company. The HelloFresh Group consists of six brands that provide customers with high quality food and recipes for different meal occasions. The Company was founded in Berlin in November 2011 and operates in the USA, the UK, Germany, the Netherlands, Belgium, Luxembourg, Australia, Austria, Switzerland, Canada, New Zealand, Sweden, France, Denmark, Norway, Italy, Ireland and Spain. In 2022 HelloFresh delivered over one billion meals and reached 7.11 million active customers in Q4 2022. HelloFresh went public on the Frankfurt Stock Exchange in November 2017 and is currently traded on the MDAX (Mid-Cap German Stock Market Index). HelloFresh has offices in Berlin, Saarbrücken, New York, Chicago, Boulder, London, Amsterdam, Sydney, Toronto, Auckland, Paris, Copenhagen, Milan, Dublin and Barcelona.
Contact details:
Tayla Davie