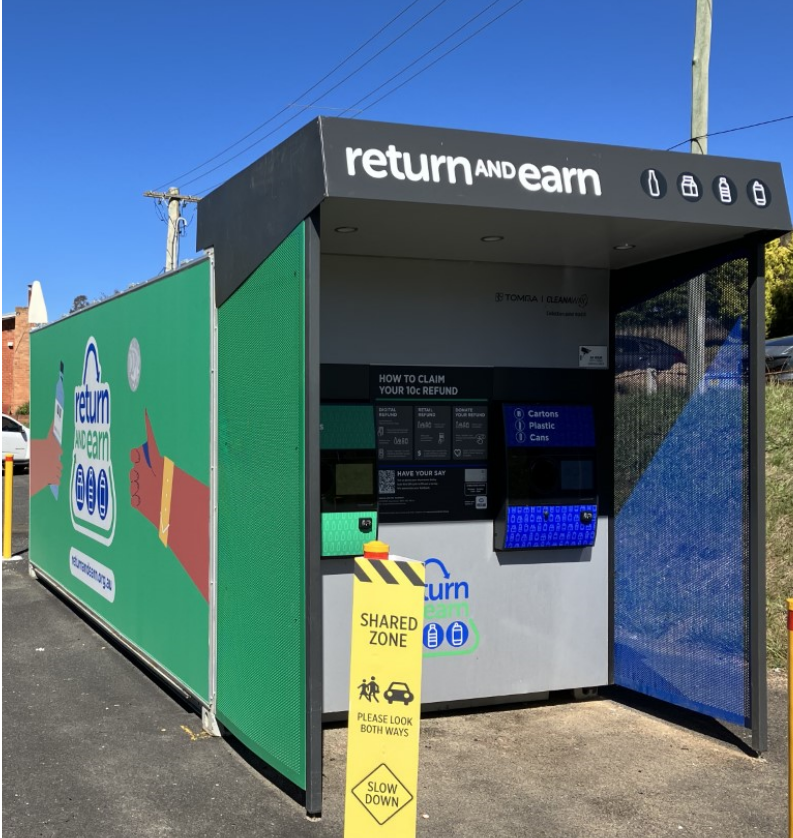 Narromine residents have a new location to recycle their eligible bottles and cans with the opening of a new Return and Earn machine on Gainsborough Road.
"We delighted to launch Narromine Shire's first Return and Earn machine, making it easy and convenient for the local community to redeem their eligible bottles and cans for the 10c refund," said James Dorney, CEO of TOMRA Cleanaway, network operator for Return and Earn.
Users of the Narromine machine have the option to print a voucher for the refund amount, which is redeemable for cash at Coles.
Users can also download the Return and Earn app before visiting and opt for an e-voucher or payment direct into their bank account or PayPal account.
Return and Earners can choose to donate their refund to one of the charity partners listed on the machine or one of the many charities listed on the Return and Earn app.  
"Return and Earn has become a key fundraising channel for many charities and community groups across NSW. More than $42 million has been raised from donations and fees from hosting return points since the scheme launched in 2017," Mr Dorney said.  
PCYC Dubbo is currently featured as the local donation partner on the Narromine machine, with funds raised through Return and Earn supporting their work to empower young people.
Local recyclers can also donate their refunds to the current state-wide Return and Earn donation appeal in support of Youth Off The Streets and their work providing crisis support, education, housing and employment services for vulnerable young Australians.
To date more than 9.7 billion containers have been returned for recycling through the network of 600+ return points across NSW.
"By using the Narromine machine, as well as your household recycling, we can all do our bit to reduce litter and landfill, and contribute to a more sustainable future," said Mr Dorney.
The Narromine Return and Earn machine is located at 156 Gainsborough Road, Narromine, and is open from 7am to 7pm daily.
For more information on Return and Earn visit: www.returnandearn.org.au   
Contact details:
Evonne McCabe 0438 459 524
media@returnandearn.org.au