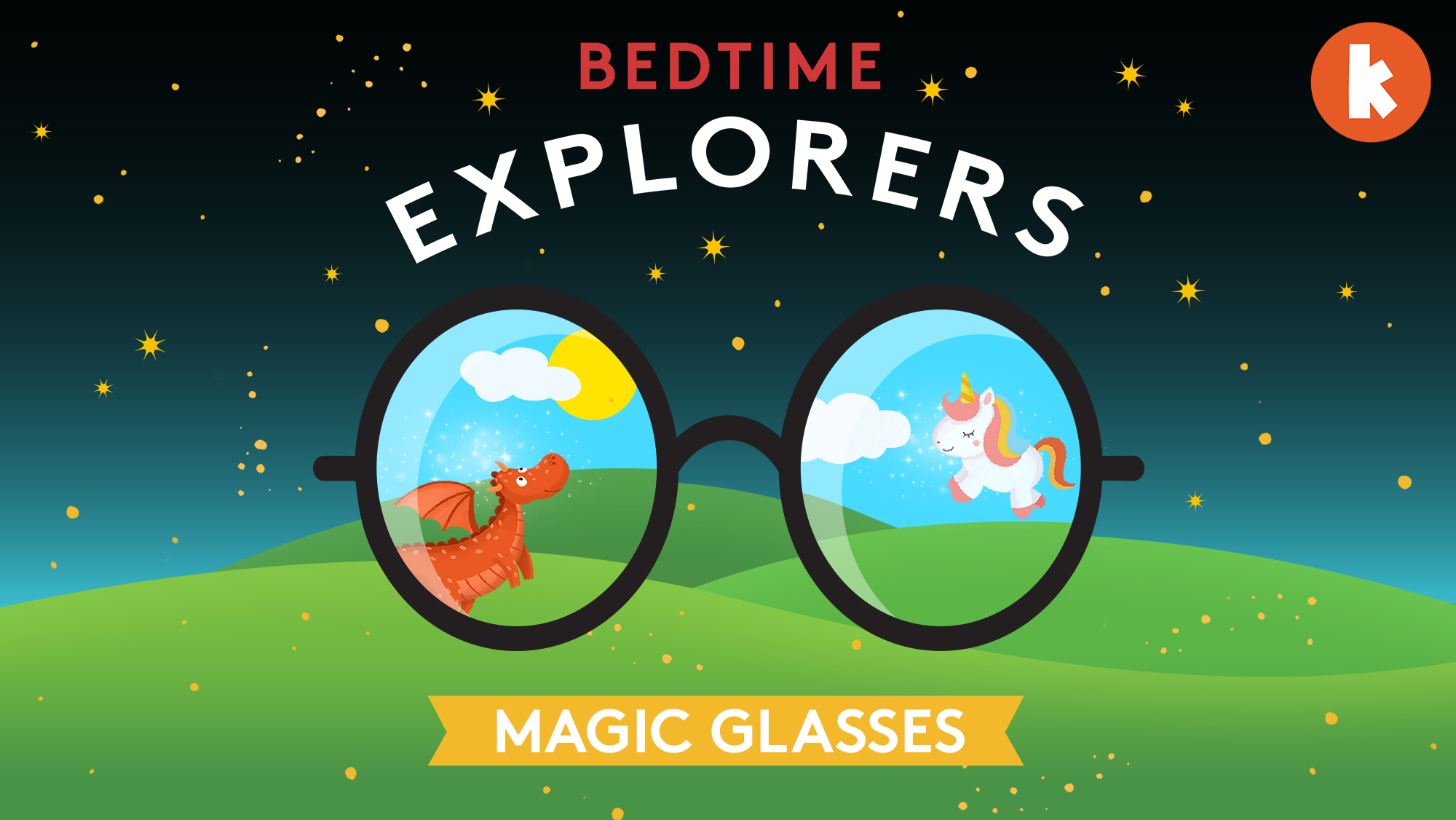 LISTENING, LEARNING, STORIES, MUSIC AND SLEEP: LiSTNR RELEASES BEST KIDS' AUDIO
Parents and carers from Parramatta to Perth and Townsville to Tassie are waving bye bye to bedtime battles thanks to a curated collection of kids podcasts from LiSTNR.
The podcasts are aimed at educating, storytelling, music sharing and establishing a bedtime routine that's calm and happy, resulting in a collective sigh of relief from weary adults across the country!
In a first for LiSTNR, the list includes Kinderling Radio (kids, party and sleep), which complements LiSTNR's podcast content. What's so special about that? It means parents can relax knowing that the content on the three radio platforms has been carefully selected specifically for kids.
SLEEP
Bedtime Explorers
Leading the sleep list is the new season of the beloved children's meditation podcast, 'Magical Bodies' which helps children escape their busy minds and focus on winding down their tired bodies at the end of the day. They learn how to relax, let go and appreciate all they have as they settle to sleep. This award-winning meditation podcast has settled little ones to sleep over 24 million times….and counting."
Bedtime Explorers - Magical Bodies | LiSTNR
Kinderling Sleep Radio
Featuring ambient music and soothing lullabies to fall – and stay – asleep, night and day.
Kinderling Kids Sleep - Live on LiSTNR
Before babies are born, they've already been enjoying a favourite playlist of soothing soundtracks from the world around them. Sound Bubbles are a series of soundscapes created for babies to help them calm down, drift off, and stay asleep. Sound Bubbles - LiSTNR Podcasts
LISTENING AND LEARNING
The Fact Detectives
Meet two curious kids on a mission to find out all the cool facts about, well, EVERYTHING! In this award-winning podcast, hosts Anika and Esther take their very big questions to some very smart grown-ups who know lots of very interesting stuff… like, do killer butterflies really exist? Why do we fart? Did monster kangaroos really hop all over Australia? What's the difference between a glow-worm and a firefly, and where does light come from? The Fact Detectives - LiSTNR Podcasts
Busy Bodies – Health Habits
Written and voiced by the much loved children's entertainer and comedian Mr Snot Bottom, the award-winning Busy Bodies - Healthy Habits takes a hilarious look at ALL the ways children can be more excellent humans by building healthy habits. Busy Bodies - Healthy Habits | LiSTNR
WOW IN THE WORLD
This family podcast explores the wonders of science, technology and innovation, or as hosts Mindy Thomas and Guy Raz call it, the "Wows" that power the world around us. Through rich storytelling, interactive activities, and a whimsical, kids-first focus, Mindy and Guy encourage listeners of all ages to journey away from their screens and into their imagination. Wow in the World - LiSTNR Podcasts
STORY TELLING
Fun Fables
It's the world's favourite fairytales, remixed for today's little dreamers – a clever, funny and engaging reimaging of the fables and tales we all grew up with! Rediscover the Three Little Pigs, Little Red Riding Hood, Goldilocks, The Goose that Laid Golden Eggs and more, with a cheeky modern twist.
Possum Magic
Written by Mim Fox, illustrated by Julie Vivas and read by Liam Flanagan who is a radio host, podcaster, football commentator and a dad, this glorious Australian story is a must-listen. Liam Flanagan reads Possum Magic
Simon Russell Beale reads La Belle Sauvage, the first volume of Philip Pullman's fantasy trilogy The Book of Dust from the BBC. Set 10 years before the events of His Dark Materials, the novel explores the origins of that story. The Book of Dust, Part One: La Belle Sauvage - LiSTNR Podcasts
Stories Podcast
Amanda Weldin tells new children's stories every week, ranging from retellings of fairy tales like Snow White to classic stories like Peter Rabbit to completely original works. The perfect podcast for imaginative families. Stories Podcast - LiSTNR Podcasts
MUSIC
Kinderling Kids Radio Live
Cool music for kids AND grown-ups, from The White Stripes to The Wiggles! Kinderling Kids Radio - Live on LiSTNR
Kinderling Sleep Radio
Featuring ambient music and soothing lullabies to fall – and stay – asleep, night and day.
Kinderling Kids Sleep - Live on LiSTNR
Party Radio
Upbeat music to sing and dance to! Perfect for the car, birthdays and family dance parties.
Kinderling Kids Party - Live on LiSTNR
Sing a Song with Angie Who
Angie sings favourite nursery rhymes and lullabies. Just beautiful.
Sing-A-Song with Angie Who - LiSTNR Podcasts
LiSTNR is home to a huge line-up of multi-award-winning podcasts for children, many produced in association with education providers, scientists and even art galleries, with the aim to engage, educate and entertain kids. So, charge your device and prepare to download!
For more information, please contact:
Kath Rose
0416 291 493 or kath@kathrose.com
Notice: If you would prefer not to receive these emails, please reply with unsubscribe in the subject line.
About LiSTNR:
LiSTNR is a curated and personalised, free app offering radio, podcasts, music, and news, creating a new audio destination for all Australians. Featuring a fun and intuitive onboarding process, LiSTNR delivers an audio destination that is built for individual listeners' routines and preferences. Highly personalised, it provides listeners a new world of audio entertainment, with their own daily feed of audio and easy discovery of new content through curated recommendations. Available across a large array of devices including both iOS and Android, CarPlay and Android Auto, Google Assistant and Alexa and Android TV, LiSTNR enables a fantastic listening experience, anytime and anywhere. Open your Ears to a new world of audio – download the free app today. LiSTNR.com